CBD Business Name Ideas:
| Rank | Business Name | Description |
| --- | --- | --- |
| 1. | MotherBlossom | A very compelling and great-sounding name that evokes mother Earth, beautiful flowers, and renewal. |
| 2. | JoyNectar | A name that won't easily be forgotten. By replacing oil with "Nectar" the name has a gentler sound. |
| 3. | LushGaia | The rich and healthy vitality of "Lush" fits perfectly with another name for mother Earth, "Gaia." |
| 4. | BloomDrip | Catchy and trendy, this is a less obvious name that implies "renewal" and "life." |
| 5. | SoilHead | Ideal for those businesses that grow their cannabis organically. A strong and memorable name. |
| 6. | ElixiRoot | Blending "elixir" and "root," this catchy name brings up images of potions, magic, and nature. |
| 7. | GemGrass | Nature's treasure. This is an ideal name for any CBD business. Catchy and trendy. |
| 8. | DeepBotany | For an upmarket brand, this name has a professional, chic, and fancy ring to it. |
| 9. | My Hemp Tincture | Reminiscent of when medicine salesmen roamed the west, this name is ideal for a vintage-style brand. |
| 10. | BotanicalTru | Evoking splendid gardens and cherished collections, this is the ideal name for any CBD business. |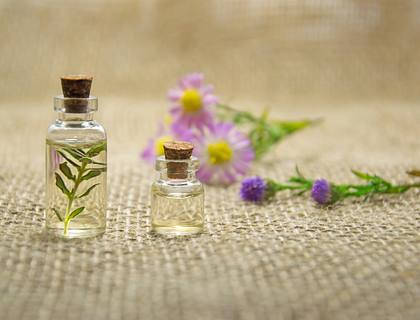 Check out our list of unique name suggestions for your essential oils business.
FAQs:
What are good CBD oil business names?
MotherBlossom.
JoyNectar.
BloomDrip.
BotanicalTru.
DeepBotany.
What are some catchy CBD oil business names?
MotherBlossom.
JoyNectar.
BloomDrip.
SoilHead.
GemGrass.
What are some available CBD oil business domains?
MotherBlossom.com
JoyNectar.com
BotanicalTru.com
DeepBotany.com
BloomDrip.com
LushGaia.com
How do I name my CBD oil business?
A good place to start is to collect a lot of keywords that relate to art and appeal to you. Then, you could use these words to create interesting and unexpected blends and combinations, or you could feed them into a business name generator. Once you have about ten name ideas, pick the one that is most compelling and memorable, and which captures your brand the best.
What are some memorable CBD oil business names?
MotherBlossom.
JoyNectar.
BloomDrip.
SoilHead.
GemGrass.
Where can I find a good CBD business name generator?
Try NameSnack — a free and intuitive business name generator that uses machine learning and instant domain search technology to generate scores of brandable business name ideas. Simply enter a few keywords and you'll have results within moments. If you see a CBD business name you love, consider purchasing the matching domain name before someone else snaps it up.