Clothing Business Name Ideas:
| Rank | Business Name | Description |
| --- | --- | --- |
| 1. | A Little More Lace | A whimsical name that would work equally well for both a bridal or lingerie boutique. The repetition of the "L" makes it easier for customers to remember. This name would look great in a cursive typeface, where the letter "L" is made to resemble the flowing lace of a bridal crown. |
| 2. | Silk Stitch | A catchy name that rolls of the tongue. Perfect for a company that manufactures clothing made of silk, such as dresses, shirts, lingerie, pajamas, and more. A black logo against a plain white background would create a minimalistic logo befitting a brand known for its luxury products. |
| 3. | Oaks & Ivy | This name may call to mind picturesque landscapes and old oak trees covered in ivy. A fantastic choice for a clothing brand focused on horseriding gear such as jodhpurs, riding breeches, gloves, and similar items. Would also work for a formal wear brand specializing in corporate attire. |
| 4. | Shades of Cherry | A pink and playful name that can be tailored to a younger, girlish audience or a flirty brand aimed at adults. Cherries are sweet and often associated with summer, making this a wonderful choice for a quirky swimwear and beach accessories brand. Use shades of pink and cherry icons in your logo. |
| 5. | Blessed Threadwork | A heavenly clothing name for a shop that sells religious vestments such as cassocks, robes, and more. Choose an appropriate slogan and/or logo to indicate the type of religious attire you sell. This name could be adapted to any store, irrespective of the religion(s) you cater to. |
| 6. | Stitched Phoenix | A unique name with an ethereal twist. The otherwordly feel of this name makes it a fantastic option for a costume shop or a company specializing in cosplay. "Phoenix" may also be a reference to Harry Potter. Great for a brand known for creating authentic Hogwarts robes and matching accessories. |
| 7. | Magic Bead Studio | A strong choice that would be fitting for a boho clothing and accessories brand or an upscale boutique where wedding gowns or beaded saris are made to order. "Magic" suggests clients who buy garments here will be getting something extra special. Would work for a shop that sells clothing and jewelry. |
| 8. | Diva Kisses | A fabulous name for a manufacturer of theater costumes. "Diva" not only refers to a female singer, but in this case, it may also indicate staff who are more than capable of handling customers that are difficult to please. "Kisses" may suggest makeup is sold here, too. Great logo opportunities. |
| 9. | Lolita's Lace | A seductive name for a lingerie store known for pieces that straddle the line between sexy and cute. This is a great name for a brand aimed at younger women who are just starting to experiment with lingerie. To expand on the Lolita concept, add a lollipop icon to your logo design. |
| 10. | Cuddle Space | An adorable name for a family-friendly sleepwear brand that creates the funkiest onesies, sleep sets, gowns, long socks, and bedroom slippers. It makes one think of a "safe space," thereby creating a more approachable brand. This name works just as well for a linen and bedding company. |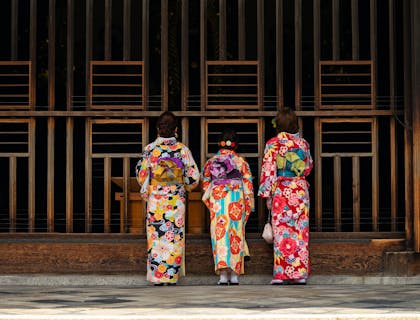 More Clothing Business Names Ideas:
Best Clothing Business Names:
Moondance Jeans.
The Original Factory.
Out & About Menswear.
Boot Outwear.
Flapper's Boutique.
Unique Clothing Business Names:
Girlie B.
The Pink Dapper.
Eternal Dresses.
Stray Vintage.
Brown Funk.
Good Clothing Business Names:
CareThread.
Calgary Western Wear.
Cotton Wall.
Fallas No1.
Sasha's.
Fashion Clothing Business Names:
Twelve Devine.
Stunning Cloth.
Threadwork.
LaVida Me.
Embiid Clothing.
Clothing Line Names:
Stallone Brand.
Fashionable Stitches.
Urban Glam.
Closet Paradise.
Trendy Ts.
Great Clothing Company Names:
Rising Tides.
Cool Clothique.
Trends on Queen.
Boutique Haute.
Exotic Finery.
FAQs:
How do I come up with a catchy clothing business name?
Consider your audience and the type of clothing you'd like to sell to them.
Write down any keywords that speak to the essence of your brand.
Combine your keywords in interesting ways to form names.
Test your best ideas with friends and family.
Use a business name generator to come up with more ideas, or have a look at our list of clothing business names for inspiration.
What are some names of existing clothing businesses?
Burberry.
Nike.
Tom Ford.
New Balance.
Coach.
H&M.