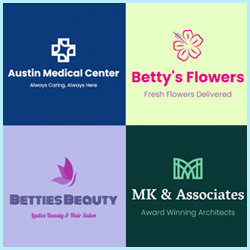 Try the world's #1 online logo maker
See why thousands of new businesses design their logos with Zarla.
Window Washing Business Name Ideas:
| Rank | Business Name | Description |
| --- | --- | --- |
| 1. | The Rinsed Window | The word "rinsed" suggests that this window washing business will leave no soapy streaks behind. |
| 2. | Washing Lass | A fun name that evokes a skilled lady who makes it her business to clean windows properly. |
| 3. | Shiny Glass | This is a straightforward window washing business name that entices customers with the word "shiny". |
| 4. | Liquid Window | This name cleverly evokes images of cleaning liquid and water, along with the desired result. |
| 5. | Clean Window Co | A simple, no-nonsense business name that tells customers exactly what to expect from their services. |
| 6. | The Glass Cleanser | This name implies expertise and experience in delivering a dedicated window washing service. |
| 7. | Lookout Windows | The "lookout" part of the name implies clean windows allowing a clear view of the outside world. |
| 8. | Clearview Panes | The choice of "panes" suggests that the business cleans sheets of glass fitted in windows and doors. |
| 9. | ClearGrid Windows | A name that implies the washing of grid-style windows, such as those of office blocks or schools. |
| 10. | Lather Light Windows | This name conjures up images of the economic and professional use of window washing detergents. |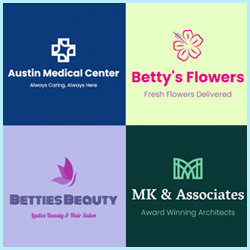 Try the world's #1 online logo maker
See why thousands of new businesses design their logos with Zarla.
FAQs:
How do I choose a good window washing business name?
Write down keywords related to window washing services. The name should ideally reveal the line of business that it represents. It should also be easy to spell, pronounce, and remember. Find synonyms for your keywords and then decide on a few business name options. Test your business name ideas on family, friends, and the community.
Where can I find a window washing business name generator?
NameSnack offers a free window washing business name generator. It is powered by AI and capable of suggesting thousands of possible names for your business. You'll first need to enter keywords. Then you'll enter a brief business description, select additional keywords, and identify your business type. It also allows you to see domain name availability.
What are some unique window washing business names?
Clear Skies Windows.
True Shine Windows.
We Do Windows.
Window Wizards.
Skweeki-Kleen Windows.
ProView Panes.
Wishy-Washy Windows.
The Window Butler.
What are some catchy window washing business names?
Sparkle Windows.
Spotless Windows.
Bright Windows.
ShineThru Panes.
Britesight Windows.
Clearview Panes.
ProClean Windows.
BriteLite Windows.
What are some creative window washing business names?
SeaMore Windows.
A Glass Act.
Its Crystal Clear.
Window Genie.
Windows Of Opportunity.
All Clear Windows.
See Through Windows.
WindowSmith.
Windows By Austin.