Resoration Business Name Ideas:
| Rank | Business Name | Description |
| --- | --- | --- |
| 1. | Penny-Farthing | This name evokes ideas of times gone by in a fun and interesting way. Not only is it catchy, but it's also highly memorable, making it perfect for a company that restores antique bicycles. |
| 2. | Former Glory | This descriptive name is perfect for a business that restores sentimental items and also pays homage to the craft of restoration. |
| 3. | Glint Restorations | Easy to pronounce and adaptable, this name will tell your clients that you're a specialist at bringing out the shine in older items. |
| 4. | ReNew | This short name is playful and energetic. The capitalized letters bring focus to each part of the name and are highly descriptive of your services. |
| 5. | Americana Restorations | This name is a great choice for a restoration business that focuses on American products and historical pieces. |
| 6. | Archaic Creations | Archaic can mean "out of use," old, or antiquated, making it a great choice for a company that restores items, while "creations" give the name an artistic appeal. |
| 7. | Precision Restorations | A name that speaks volumes about your company's attention to detail and quality. Simple, informative, and great for any business that handles complex restoration projects. |
| 8. | Heritage Restorations | This business name links your services to your clients' past, paying homage to the important history of every piece you restore. |
| 9. | Specialist Restorers | This name is great for a business that specializes in a specific restoration niche, such as motorbikes, furniture, or even industrial machinery. |
| 10. | Antiquity Designs | Elegance and sophistication come to mind with this impressive name. With a name like this, your business will definitely stand out from the rest. |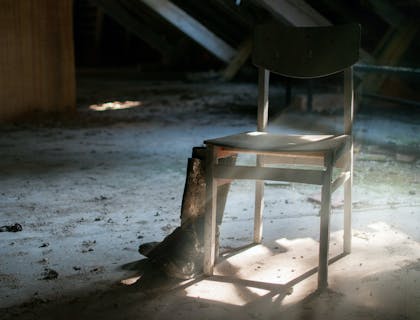 More Restoration Company Name Ideas:
Good Restoration Business Names:
A to Z Restorations.
The Refresh Project.
Just a Shine.
Prestige Refurbish.
The Restoring Pros.
Cool Restoration Company Names:
Retro Refinish.
Purple Buckle Repair.
Spruce Restorers.
Rendezvous New Again.
The Revival Expert.
Memorable Restoration Company Names:
EezyResto.
Relics and Repairs.
Poppy's Polish.
Lavish Revival.
Krazy Restoration.
FAQs:
How do I come up with a catchy name for my restoration business?
Write down some keywords that describe your business's target audience, location, and products.
Enter these keywords into a restoration business name generator.
Select a few of your favorites and show them to your friends and family.
Choose the name that received the best feedback.
Register your business name.