Private Tutor Business Name Ideas:
| Rank | Business Name | Description |
| --- | --- | --- |
| 1. | Tutor Start | "Start" suggests your child's educational journey will begin with this private tutoring service. |
| 2. | Clear Tutor | "Clear" may imply tutors are honest and transparent. Also suggests concepts will be explained well. |
| 3. | Learner Glow | A great name that tells clients their children will outshine their peers once they sign up. |
| 4. | Learner Sync | "Sync" implies those who use this tutoring service will be "in sync" with the rest of their class. |
| 5. | Learner Dash | By using "dash," this name tells clients that learning will happen really quickly with these tutors. |
| 6. | Spark Instructor | This name suggests the tutors are passionate individuals who will inspire their students. |
| 7. | Instructor Up | "Up" implies learners will rise to the top under the guidance of these tutors or instructors. |
| 8. | Learner Yard | A great name for a tutoring service aimed at small kids. "Yard" implies learning in a relaxed space. |
| 9. | Learner Light | Alliteration makes this a catchy name. "Light" implies concepts will be clarified for students. |
| 10. | Tutor Push | This name is a good option for a tutoring company that gives learners a competitive edge or "push." |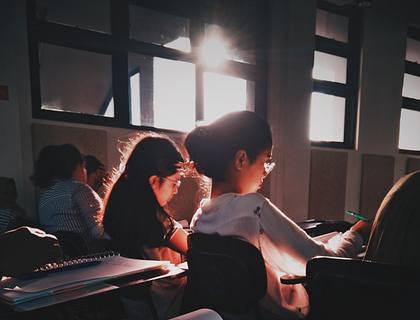 FAQs:
What is a good name for a private tutor business?
Learner Glow.
Tutor Start.
Spark Instructor.
Learner Light.
Learner Yard.
How do I choose a private tutor business name?
Determine the subjects/disciplines you will offer tutoring services for.
Research other private tutor business names and find out what works and what doesn't.
Brainstorm name ideas and use a business name generator to get inspired.
Test out your best name ideas on online forums and get input from friends and family, as well as potential clients.
What are some unique private tutor business names?
Learner Dash.
Learner Synch.
Clear Tutor.
Learner Glow.
What are some real-life private tutor business names?
Superprof.
Tutor Doctor.
Sylvan Learning.
Mathnasium.
Tutorvista.
Revolution Prep.
Aim4A Tutoring.
BrainFuse.
What are some cool private tutor names?
Learner Light.
Tutor Push.
Spark Instructor.
Instructor Up.
Where can I find a good private tutor business name generator?
Try NameSnack — a free and intuitive business name generator that uses machine learning and instant domain search technology to generate scores of brandable business name ideas. Simply enter a few keywords and you'll have results within moments. If you see a private tutor business name you love, consider purchasing the matching domain name before someone else snaps it up.