Most Profitable Small Businesses for 2023:
1. Content creation.
With just a laptop and a good internet connection, content creation can be a lucrative field to enter. Thanks to more and more businesses adapting to digital trends, companies are looking toward influencers and content creators to help boost their digital presence, and the job only requires a social media-savvy individual that can spot trends.
Whether you specialize in blogs, website content, advertising, or even e-books, there is a significant demand for content producers who can provide interesting and well-planned content.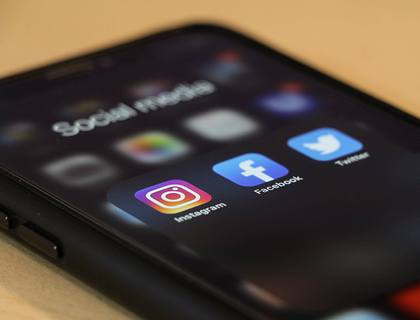 2. Cleaning services.
Starting a cleaning service can be a profitable venture, with the professional cleaning service market forecasted to grow by 6% annually by 2026. Since business owners can manage the service from any location and the equipment needed for the job is relatively affordable, it's a more favorable market to enter.
However, business owners must first choose between cleaning residential or commercial properties, which could impact the size of the business and how much money would need to be spent on supplies.
3. Digital marketing — website design, copywriting, graphic design.
In an increasingly digital-driven world, digital marketing presents a key touchpoint between businesses and customers and is an essential feature of any business's online presence. As such, specialized fields, including web design, copywriting, and graphic design, continue to be in high demand and can be very profitable business ventures.
In fact, the digital marketing sector is predicted to surpass $600 billion in 2023, with the majority of business leads stemming from mobile and desktop users.
4. Delivery services.
Increased demand for courier and local delivery services has seen businesses in this industry turn a solid profit, and between 2021 and 2026, the U.S. market is predicted to increase by $26.66 million. An attractive market to penetrate is the U.S. food delivery business, which is expected to reach $104 billion by the end of 2023.
That said, while the market has seen an influx of customers interested in the service, it remains competitive, with many large-scale businesses leading the way.
5. Personal trainer.
The Bureau of Labor Statistics' projections for fitness trainers and instructors are immensely positive, predicting a growth rate of 19% within the next decade. While individuals embarking on a career as a personal trainer may start out at large fitness centers, experienced, certified personal trainers can make far more work for themselves.
6. Management consulting.
While the management consulting market in the U.S. took a hard knock in 2020, it made a fast comeback and has already surpassed its pre-Covid market size. With digital transformation still being a key challenge for many companies, management consulting firms that leverage technology and automation are in a prime position to secure a profitable future.
7. Warehouse and storage.
With many businesses and consumers relying on warehouse facilities to store their goods, renting out unused space can be a profitable undertaking. Unlike other professional services, this market, which is projected to grow at a rate of 10% between 2021 and 2026, has a low barrier to entry in that it doesn't require specialized skills or qualifications.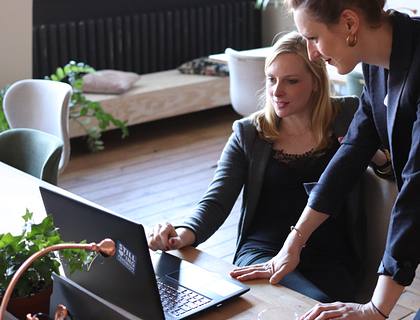 8. Accounting and tax preparation.
Businesses that offer accounting and tax-related services continue to be among those with the best bottom lines. With the U.S. accounting services industry being the largest by region in a global market projected to be worth more than $700 billion in 2025, the future looks bright for accountants.
9. Dental office.
The demand and revenues in the dental industry are predicted to increase, with an aging population and technological advancements driving market growth in the U.S. While this career path requires a professional degree, those entering private practice can anticipate a profitability range of 30% to 40%.
10. Food truck.
The food truck market in the U.S. experienced a burgeoning revival in recent years. With a flourishing foodie culture in a strained economy, offering affordable gourmet food on the move can be a profitable business model that offers more flexibility than a traditional restaurant.
11. Virtual assistant services.
The demand for virtual assistants will continue to increase with the rise of remote-based companies and interactive technologies that automate routine tasks. It's predicted that the virtual assistant market will grow to over $4 billion between 2023 and 2025, expanding at a rate of approximately 12% by the end of the period.
The position primarily requires prior administrative and customer service experience, but you can work remotely, which saves on startup costs. You can either opt to work through a virtual assistant service or start your own business, both of which provide you with flexibility and room for growth.
12. App development.
With the app development market expected to grow by 3.9% in 2023, creating a clever app that stands out can produce rewarding results. However, while app development is thriving in the market, it requires expert knowledge of coding and your app's subject matter. But with a winning idea, you can sell the app to other companies or launch it yourself.
13. Catering service.
Operating a successful catering business is hard work and requires careful planning, along with the ability to deliver on expectations. However, if you have what it takes to be a chef, event planner, business manager, and customer service sensation all rolled into one, there is potential to turn a healthy profit.
14. Pet-handling service.
The pet care industry is booming, with pet owners looking for products and services to ensure their furry companions' health and happiness, from supplements and premium food to grooming services and accessories. While it may take some time to establish yourself as a top-notch pet handler, there is ample opportunity to make a profit in this industry.
15. Online tutoring.
If you specialize in a certain subject matter, online tutoring can help connect you with students or seasoned professionals wishing to broaden their expertise. With the help of innovative video calling software and a solid internet connection, you can tutor students anywhere in the world, removing the need for office space or costly equipment.
Additionally, you could opt to create online courses that cover your primary subjects and market them to businesses that require them for training or tutoring purposes.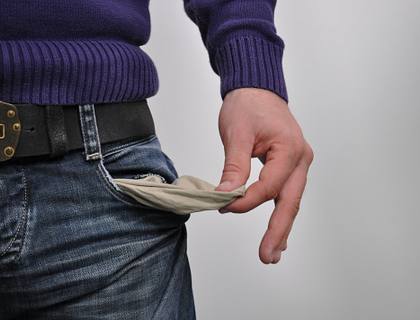 FAQs:
What are the most successful small businesses?
Warehouse and storage.
Personal trainer.
Accounting and tax preparation.
Dental office.
What small business has the highest profit margin?
Accounting and tax preparation.
Business consulting.
Warehouse and storage.
Marketing and PR services.
Catering services.
What would be a good business to start?
Starting a business takes a lot of self-discipline and passion, so you should think about the things you love doing and consider a business that will let you work at your passion. However, you will need to research that market to make sure you can sell your idea. Certain small businesses are generally more profitable than others.
How much profit should a small business make?
There is no universal average or law to say how much profit a small business should make. A small business can have a healthy profit margin in the beginning, as startup costs and overhead expenses are low and the workforce is small. As the business grows and hires more employees, the profit margin will naturally decrease.