In the United States, the T-shirt revenue segment amounts to more than $5bn with an annual growth of 3.5% expected until 2027.
With thousands of other T-shirt sellers out there, you will need to implement a solid business strategy to push ahead of the crowd and convince customers to choose your designs above others. This will require consistent time, resources, and dedication to make this type of business a success.
Most Common Types of T-shirt Businesses:
Brick-and-mortar shop.
Online T-shirt business.
Home-based T-shirt business.
Retail line.
Sell to wholesale suppliers.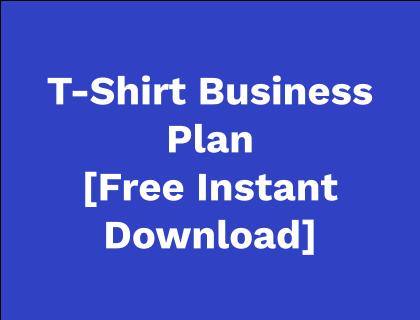 T-Shirt Business Plan Template:
Download our free business plan template in MS Word format.
Download Now
How to Start a T-Shirt Business:
If you're interested in starting a T-Shirt business, read our detailed guide for everything you need to know.
1.
Decide what type of T-shirt business you want to start.
1.1
Determine the style of T-shirts you will make.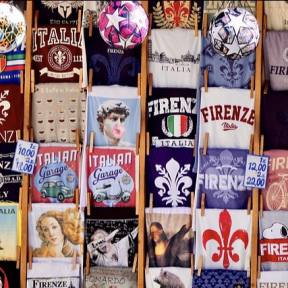 T-shirts are a staple item of clothing that can be found in anyone's closet. The demand for unique, quality T-shirts has yielded top T-shirt brands around the world, from the United Colors of Benetton to J.Crew. To break into this competitive market, it's important to think about your niche and brand identity.
Niche - Choosing a niche is one of the most important aspects of starting a T-shirt business as you'll want your product to stand out from your competitors'. Think about who your ideal customer is, the style of T-shirts you plan on producing, and how you will convince them to buy your product.
Design - If you're a graphic designer or artist, you probably have a portfolio of designs that would look cool on a T-shirt. But if you're not, keep in mind that your designs do not have to be overly complicated. Simple designs work too.
If you'd like, you could hire a graphic designer to create designs for you, purchase pre-made designs from sites like Dribbble, or sign up for a T-shirt design course on Skillshare and create your own design(s).
Brand - A strong brand identity is vital in a saturated market such as the T-shirt industry. That's why building a distinctive brand that attracts customers is so important. Your T-shirt brand will rely on your niche, design, quality, and marketing efforts.
Consider taking a course on apparel and brand awareness at your local college or reading a few books on the subject to boost your knowledge.
2.1
Write a business plan.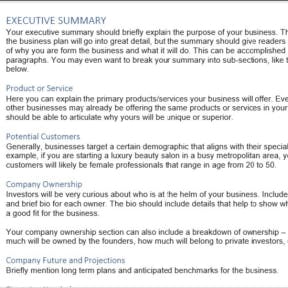 A business plan provides a summary of your products or services and outlines your business goals, how you plan on achieving these goals, and the time frame within which these goals need to be met.
If you're not financing your own business, you will need a business plan to apply for a bank loan, credit card, or grant. Your business plan should outline what your business is going to do, how much money you need to start it, and other important elements such as costs and expenses, a sales projection, and milestones.
There are two types of business plans: a traditional business plan and a lean startup plan. Traditional business plans are thorough and detailed, while lean startup plans are simplified and allow you to launch your business faster.
2.2
Choose a business structure.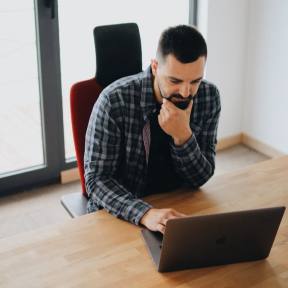 To form a legal entity, you will first have to select a business structure. There are five main business structures to choose from, each with its own legal, financial, and tax implications.
For a T-shirt business, sole proprietorships and LLCs are the most popular structures. We advise speaking to a lawyer to help you determine the best legal entity for your business.
2.3
Register your business with the Secretary of State.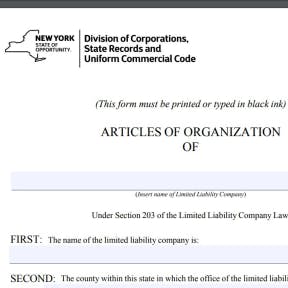 Prior to registering your business, do a Google search for your business name and use the U.S. Patent and Trademark Office search tool to make sure that your chosen name is not in use by another company.
If you have selected an LP, LLC, or corporation, you will need to register your business under your legal name or under a Doing Business As (DBA) name with the Secretary of State.
You can do so by filing electronically or by mail and paying the required fee. Fees vary from state to state. Once you have chosen a business name, remember to register a domain name online so that you can market your business later.
2.4
Obtain an Employer Identification Number (EIN).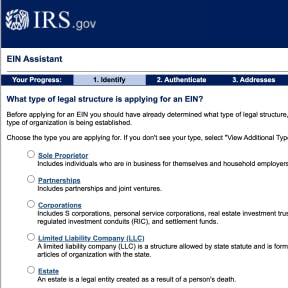 If you are planning to hire employees, or are registered as a partnership or corporation, you will need to obtain an Employer Identification Number (EIN) via the Internal Revenue Service (IRS). This is also known as an Employer Tax ID.
It's easy to apply for an EIN. All you have to do is fill out the online application and wait for the IRS to email your EIN to you. The service is free of charge.
2.5
Obtain applicable licenses and permits.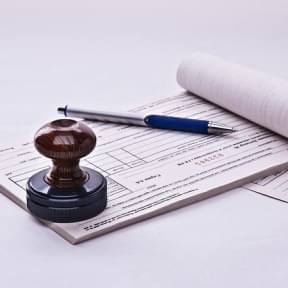 In addition to obtaining your EIN, you are required to obtain a state tax ID. This is because a number of states impose state and local taxes, including sales tax, income tax, and employment taxes on businesses.
Each state and county has its own tax rules and regulations, so be sure to check with your local government or municipality for more information.
3.
Research various printing techniques.
3.1
Choose a printing technique that suits your design preference and budget.
Screen printing:
Screen printing is one of the oldest and most popular techniques for T-shirt printing. A mesh stencil (one for each color) is used to transfer ink by passing a squeegee over the mesh, which pushes the ink through the holes and onto the T-shirt.
Screen printing creates vibrant designs and various effects can be achieved with some skill. It is also more cost-effective to print in bulk (25 or more T-shirts).
If you're planning on doing it by yourself, keep in mind that it will take time to learn and perfect. Alternatively, you could send your T-shirts off to a professional screen printer.
Heat Transfer:
Heat transfer printing, also known as thermal printing, uses a heat press machine to transfer an image from a wax-based ink ribbon onto a surface.
During thermal printing, the wax ribbon is pressed against the T-shirt and the opposite side is heated until the ink melts and transfers onto the fabric.
This technique allows you to print high quality, photorealistic images. It's also ideal for smaller orders and can be set up at home.
On the flip side, heat transfer printing requires a large initial investment for machinery, and prints are not as durable as with other printing techniques.
Direct-to-Garment (DTG) printing:
With the advent of digital printing, more people are switching to the direct-to-garment method due to its cost-effectiveness and ease of use.
Similar to an inkjet printer, a DTG machine prints the design directly onto the T-shirt. The ink is then heat set with a tunnel dryer.
DTG printing is fast and accurate, and renders photorealistic prints in unlimited colors. However, it is not cost-effective for bulk orders and does not print well on darker garments.
If you're unsure about which printing technique to use, think about how durable you want your T-shirt designs to be, the cost of each printing method, and whether you'll be printing in bulk or only creating one-off designs.
3.2
Create your own designs or buy pre-made designs.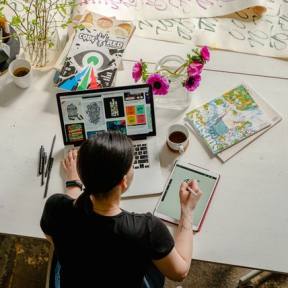 Search for trending topics on Google Trends and check out Reddit to find out what people are talking about and searching for. You can also check out social networking sites like Tumblr and Pinterest, and marketplaces like Teeview and Zazzle for inspiration and ideas, and to see what's already out there.
Even if you're not a skilled artist, you can still create your own designs by using a free graphic design program. With a little creativity and perseverance, you can create eye-catching designs and sign up with a POD vendor to print and ship your T-shirts.
If you're not up for creating your own designs, you'll want to purchase ready-made designs and templates, source them from a graphic design marketplace, or hire a freelance designer.
Pre-made designs cost between $5.00 and $30.00 per design. Many sites also offer payment plans ranging from $7.50 to $70.00 per month.
4.
License and copyright your brand.
4.1
Obtain a license for purchased designs.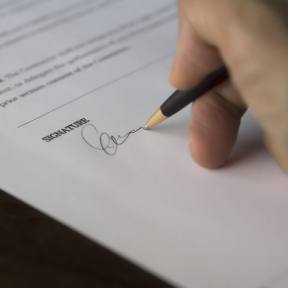 Certain sites sell royalty-free designs, allowing you to resell or use the artwork for commercial and personal use. However, license agreements vary with each site and you might have to pay more for an extended commercial use license in order to sell the end product.
An extended license gives you the right to use the artwork on products offered for sale like T-shirts, mugs, stationery, etc., and is an ongoing, non-exclusive agreement. This means that the designer retains the copyright and has the right to sell the design to other clients. If you want to own the copyright for the artwork, you and the designer will have to sign a written agreement stating that they are giving copyright ownership to you. This will likely incur an additional fee.
On the other hand, if you create your own artwork, you are automatically the copyright owner of that artwork and can do whatever you please with them. If you purchase a design from a marketplace and are not sure if the design is copyrighted, you can ask the designer or do a search for the image/design on the U.S. Copyright Office site.
To hire a designer or purchase pre-made graphic templates, check out Dribbble, Behance, Designious, Envato Market, and BuyTshirtDesigns.net.
4.2
Apply for a trademark or patent.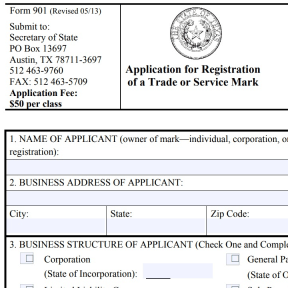 You may want to apply for a trademark to protect your designs from being copied or altered by other companies. You can do this online via the U.S. Patent and Trademark Office website.
If you are unsure about copyright and trademark laws, consult with an attorney to determine the best option for your business. Fees vary according to the type of copyright or trademark protection you need.
5.
Test your T-shirt designs.
5.1
Create T-shirt mockups.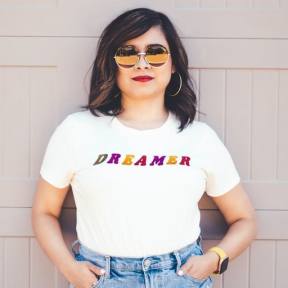 Once you have your completed T-shirt designs, you'll want to "test drive" them by creating mockups on real T-shirts. This will give you an idea of what your designs will look like in real-life and whether or not they can work as sellable items.
There are several ways to create T-shirt mockups. You can have a few samples printed by a dropshipper, use T-shirt templates online, make your own mockup using a graphic design program, or hire someone to do it for you.
Mockupworld.co, Graphicriver.net, Upwork, and Fiverr, are just a few of the sites that allow you to purchase pre-made designs or hire someone to create templates for you.
5.2
Ask family and friends for feedback.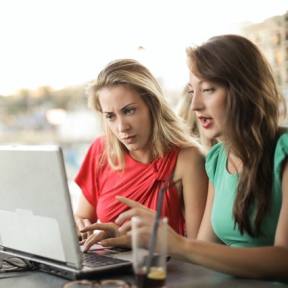 Before you have a batch of T-shirts printed, it's important to make sure that there is a market for and interest in your designs.
Approach your friends and family, as well as your target market, and find out if they would be interested in purchasing your T-shirts. Be sure to ask for honest feedback so that you can tweak your designs before setting up shop.
Once you have finalized your designs, you will need to choose the best T-shirt type for your needs based on fabric, quality, fit, and color.
6.
Determine how much start-up capital you will need.
6.1
Calculate your overhead costs.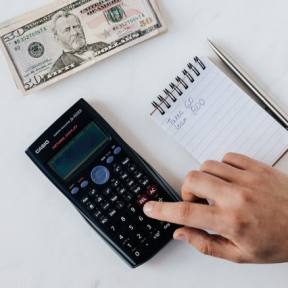 The cost to start a T-shirt business depends on a series of factors. These include registering your business, obtaining the necessary licenses and permits, purchasing equipment, business insurance, accounting software, hiring employees, and marketing your business.
You will also have to take your fixed costs, such as rent and salaries, and variable costs into account. This will give you an idea of how much start-up capital you will need.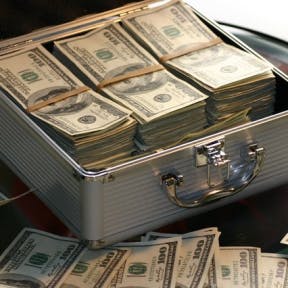 Once you have determined how much start-up capital you will need, you can decide on which financing route to take. There are a number of ways to go about financing a business, from using your personal savings to applying for a small business loan.
Each financing option has its own pros and cons, so we advise consulting with your local SBA or a financial advisor to determine the best option for your needs.
How to secure funding:
Ask family and friends for a loan.
Use your personal savings.
Take out a small business loan.
Get a business credit card.
Apply for a small business grant.
Apply for a minority loan (if applicable).
Try crowdfunding.
Sell equity in your business.
6.3
Open a business bank account.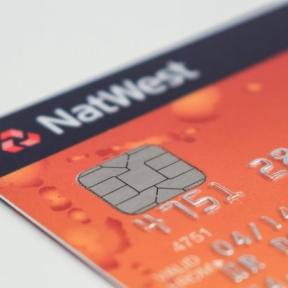 It is critical to keep your personal assets separate from your business to allow you to manage your accounts and records accurately.
You'll want to compare various bank accounts to ensure that you receive the best rates and terms for your business.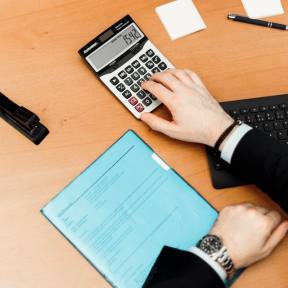 One of the most important aspects of starting a T-shirt business is setting the right price for your T-shirts. You'll want to consider what price you can afford to sell at to make a profit, and how much customers are willing to spend, coupled with your material, labor, and shipping costs.
Your pricing structure will also depend on the type of T-shirt designs that will be printed. For example, basic designs such as a simple slogan or image will cost less to make than a highly-detailed image.
On average, fast fashion T-shirts range from $5.00 to $15.00 a piece. These T-shirts typically feature a simple design with or without a few words and are best for selling in bulk to retail stores and boutiques. By selling larger quantities, your cost per unit will drop.
Mid-range T-shirts are sold for around $16.00 to $27.00. This price point is usually set for T-shirts from popular brand names. If you are able to place small wholesale orders, your profit margin will be decent.
Band T-shirts and high-detail, graphic T-shirts retail for around $28.00 to $40.00 per item. These tees are usually of a higher quality than your average mass-market tees and are favored by streetwear labels, boutiques, and customers looking for specific or unusual designs.
Luxury T-shirts range from $41.00 to $80.00 or more and are typically associated with luxury brands. These labels are often endorsed by celebrities, which pushes up the retail price.
It's important to note that your selling or wholesale price would work out to around half the retail price, which you need to factor in accordingly. However, each business is unique, therefore the pricing formula you choose will ultimately depend on your financial situation.
8.
Set up an e-commerce store.
8.1
Choose a merchant platform.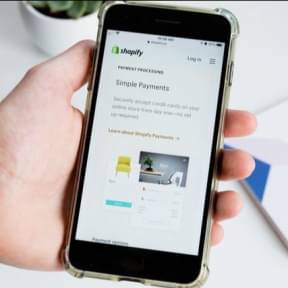 Once you've made your mockups, figured out your pricing structure, and received feedback on your designs, it's time to set up your e-commerce store.
Setting up an e-commerce store on one of the big merchant platforms is quick and easy. There are a variety of themes and layouts to choose from, and for a fee, you can customize your online store to suit your brand.
8.2
Choose a shipping option.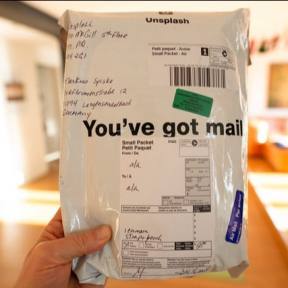 If you plan on running your T-shirt business from home, you'll want to set up a shipping option for your customers or sign up with a dropshipper.
The United States Postal Service is reliable and offers volume shipping services for businesses of all sizes. Their Click-N-Ship service allows you to ship products from your home or office with a tracking number, and deliver it to your customer's nearest post office or to their door.
The pricing for First Class Mail starts at $0.383 per item for commercial clients and $2.66 for First-Class Package Services.
8.3
Lease commercial space.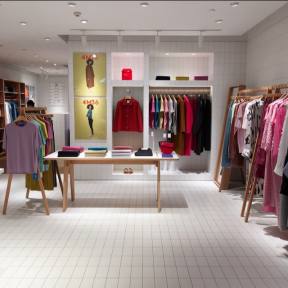 These days, most T-shirt businesses are run via e-commerce stores, but if you'd prefer to lease commercial space to open a boutique, search for a location with high foot traffic in a busy part of town or inside a shopping complex.
T-shirt boutiques are typically small, which means you'll have to pre-make your T-shirts from home or use a POD vendor. Keep in mind that you will need more startup capital for rent and utilities, printing equipment, inventory, and employee salaries. You will also have to familiarize yourself with zoning regulations in your area and make sure that you acquire the necessary licenses and permits to operate a retail store.
Once you are satisfied with your business location, you can then find suppliers, purchase blank T-shirts and equipment, and start printing your designs. Building a strong relationship with your suppliers will benefit your business in the long run and allow you to solve any problems that may arise swiftly.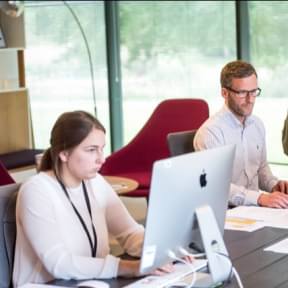 If you intend on hiring employees, you'll likely need a graphic designer, cashier, sales assistant, and sales manager (if you are not planning to manage the store yourself).
There are several key steps to follow when hiring employees:
Write a job posting.
Post it on a job board.
Review applications and resumes.
Interview candidates.
Check references.
Send a job offer letter.
Fill out the mandatory IRS forms.
Train employees.
There are many hiring tools and job boards that you can leverage to help you find and hire the best employees. You may also want to use an applicant tracking system to help organize your process.
9.2
Set up payroll for your staff.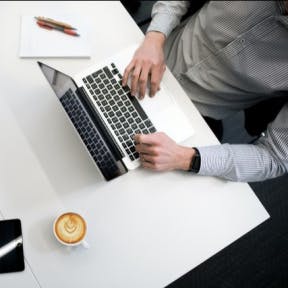 Next, you'll want to set up payroll and schedule pay periods to withhold taxes for the IRS. If you prefer to outsource this task, you can hire a payroll company to do it for you.
9.3
Report employees to the state.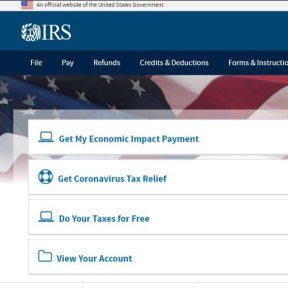 Be sure to report new employees to your state New Hire Reporting Center or Department of Revenue in order to pay workers' compensation, FUTA, and FICA taxes.
10.
Protect your business.
10.1
Obtain business insurance.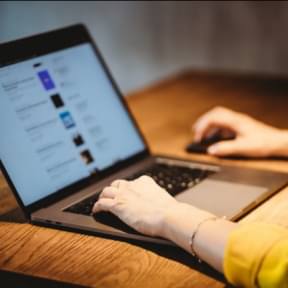 Business insurance is vital to ensure that your business and personal assets are protected from unexpected risks, such as lawsuits, theft, or property damage.
If you have employees, by law you are required to provide workers' compensation, as well as unemployment insurance, and in some states, disability insurance as well.
We recommend speaking to an insurance agent to find out which insurance coverage is best for your needs.
11.
Market your T-shirt business.
11.1
Host a soft opening.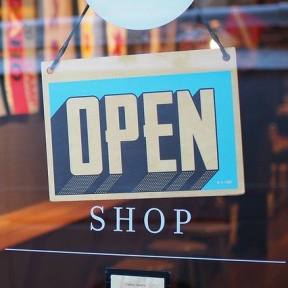 Since you'll be contending with thousands of other T-shirt businesses online, it's important to actively market your business from the start. A solid marketing strategy will help to spread the word about your T-shirt business and allow you to build a strong client base.
If you're running your business from a boutique, hosting a soft opening is a great way to attract customers.
Create a digital invitation and invite your friends, family, and businesses close by to a low-key event at your store before the opening date.
11.2
Get signage for your retail store (if applicable).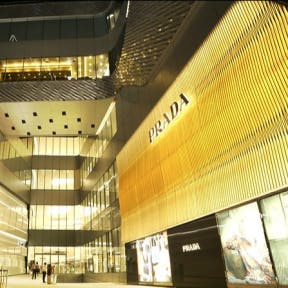 If you're opening a boutique, you'll need signage to enable your customers to identify your store easily.
11.3
Create social media accounts.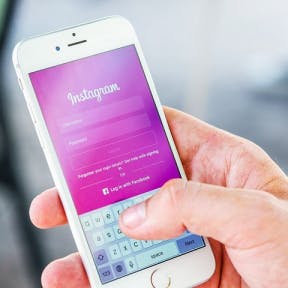 Social media is a great way to build brand awareness, engage with current customers, and attract new ones. Since your services are visual, be sure to start a Facebook and Instagram account to post pictures of your T-shirt designs.
11.4
Sign up for Google My Business.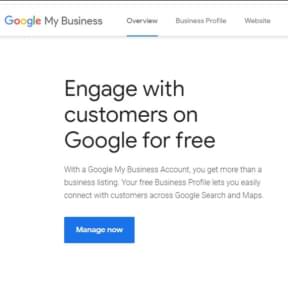 You can boost your chances of appearing in local search results by creating a profile on various business platforms and signing up for Google My Business. There's also Pay-Per-Click (PPC) advertising for boosting traffic to your e-commerce site.
11.5
Take an online course.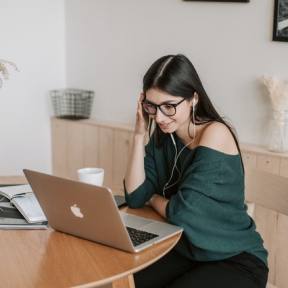 If you're not skilled in social media management, consider taking an online SEM/SEO course or contact a local agency to help you achieve your marketing goals.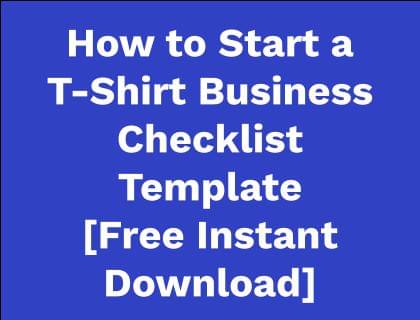 How to Start a T-Shirt Business Checklist:
Stay on task and cover your bases with our detailed checklist.
Download Now
Equipment Pricing for Screen Printing:
| Equipment | Pricing |
| --- | --- |
| Adobe Creative Cloud | Starting at $24.14 /mo. |
| Photoshop Elements 2023 | $99.99 for license |
| Computer | $300.00 – $1,000.00 |
| Screen Printer | $129.99 – $4,300.00 |
| Screen Printing Squeegee | $8.29 – $200.00 |
| Screen Printing Pallet | $22.00 – $120.00 |
| Dryer / Curing Machine | $150.00 – $6,000.00 |
| Drying Rack | $49.99 – $575.00 |
| Industrial Sink | $100.00 – $650.00 |
| Screens | $60.00 – $150.00 |
| Scrub brushes | $1.95 – $65.00 |
| Printing Ink | $8.00 – $100.00 |
| Cotton T-shirts (ordered in bulk) | $1.70 – $6.00 ea. |
Equipment Pricing for Heat-Transfer Printing:
| Equipment | Pricing |
| --- | --- |
| Adobe Creative Cloud | Starting at $24.14 /mo. |
| Photoshop Elements 2023 | $99.99 for license |
| Computer | $300.00 – $1,000.00 |
| Heat Press | $120.00 – $20,000.00 |
| Printer | $100.00 – $200.00 |
| Heat Transfer / Sublimation Ink | $20.00 – $60.00 per set |
| Heat Transfer Paper | $6.99 – $100.00 |
| Heat Pads | $5.00 – $30.00 |
| Heat-Resistant Sheeting | $5.00 – $15.00 |
| Heat Tape | $2.99 – $15.00 |
| Heat Transfer Vinyl | $10.00 – $50.00 |
| Cotton T-Shirts (ordered in bulk) | $1.70 – $6.00 ea. |
Direct-to-Garment Equipment Pricing:
| Equipment | Pricing |
| --- | --- |
| Adobe Creative Cloud | Starting at $24.14 /mo. |
| Photoshop Elements 2023 | $99.99 for license |
| Computer | $300.00 – $1,000.00 |
| DTG Digital Printer | $1,000.00 – $16,995.00 |
| Pre-treatment Machine | $1,000.00 – $6,995.00 |
| Pre-treatment Fluid | $18.00 – $220.00 |
| Digital Printer | $100.00 – $300.00 |
| DTG Heat Press | $120.00 – $20,000.00 |
| Water-based Ink | From $12.00 per 8oz tub |
| Cotton T-shirts (ordered in bulk) | $1.70 – $6.00 ea. |