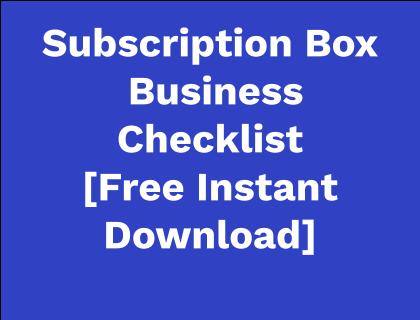 How to Start a Subscription Business — Checklist
Download our free subscription box business checklist in PDF format.
Download Now
The E-commerce market was worth $2.6 billion in 2016, and curated subscription boxes currently make up 55% of subscription services. There are an estimated 3,500 subscription box services on the market, with Ipsy and Birchbox as frontrunners.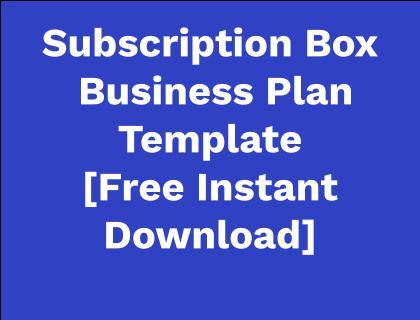 Subscription Box Business Plan — Free Template
Download our free subscription box business plan template in MS Word format.
Download Now
How to Start a Subscription Box Business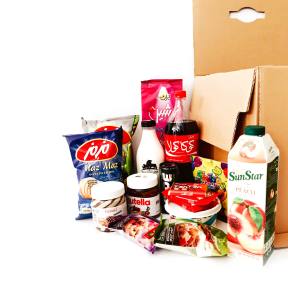 This business model is far more consistent than other retail business models because it is based on a regular purchase from customers. While some subscription boxes are available on a month-to-month basis, most businesses will debit customers monthly unless the subscription is canceled.
If this business model appeals to you, you can find our comprehensive guide to starting a subscription box business below.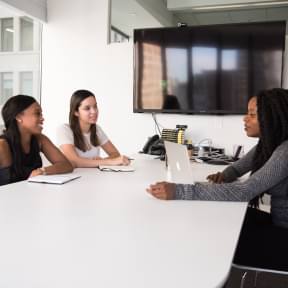 Find out what your target market purchases on a regular basis so that you can identify what they might want a subscription for.
1.2
Ask for feedback on samples.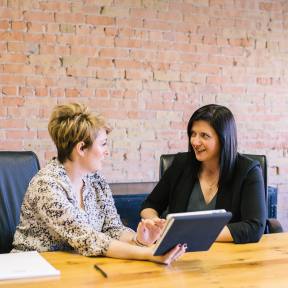 Sending sample boxes to loved ones will provide good insight into the experience customers have when receiving and opening a subscription box.
1.3
Gather statistics about your target market.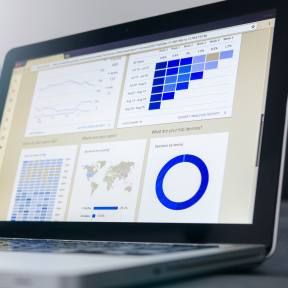 Gather data relating to spending habits, areas of interest, and packaging preferences.
1.4
Find a niche or theme.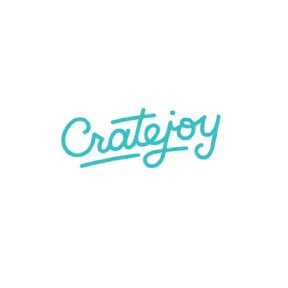 Your market research should reveal what other subscription boxes do for themes and help you identify potential gaps in the market. Cratejoy is a site that lists the most popular subscription boxes with their pricing information. You can search your content ideas here to see who your competitors will be.
Types of subscription boxes include:
Snacks from a specific country.
Beauty products.
Reading material and literary novelty items.
Items specific to a hobby or project.
Seeds and planters.
2.
Create a business plan.
2.1
Write an executive summary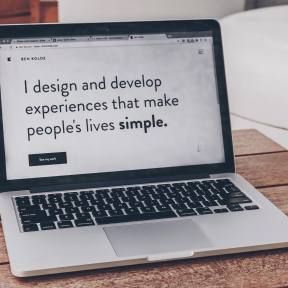 Describe your mission, brand identity, and what makes your business unique.
2.2
Write down your launch plan.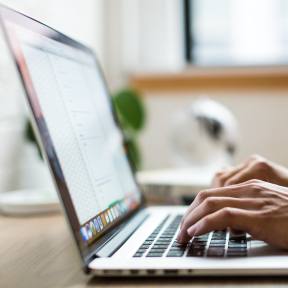 Go into a bit of detail about launch ideas such as discounted boxes, a competition to win a box, or a month free.
2.3
List essential staff.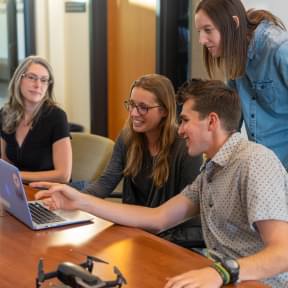 You may need a few staff members when you launch, so list the job titles of which employees will be required.
2.4
List your sources of revenue.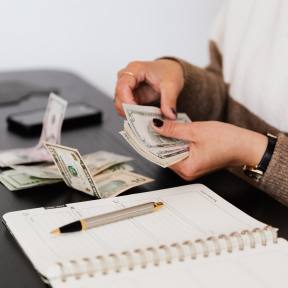 Name any additional methods of earning an income aside from the standard subscription plan. This could be hosting sales on boxes from previous months or selling individual items from a box.
2.5
Describe your marketing strategy.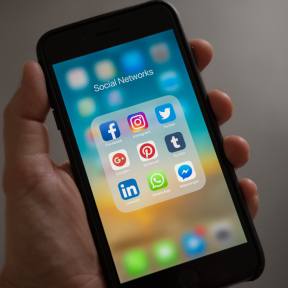 Explain who your target market is and what their interests are, then describe how you will promote your business.
Write out a SWOT (strengths, weaknesses, opportunities, and threats) analysis in this section, which you may find easier to do after writing the rest of your business plan.
2.6
Research your competitors.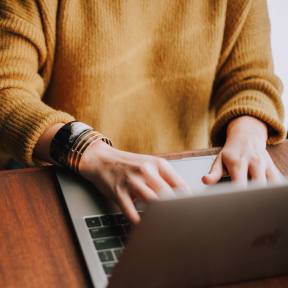 Describe your closest competitors and list how you are different as well as where your businesses overlap.
2.7
Describe your finances.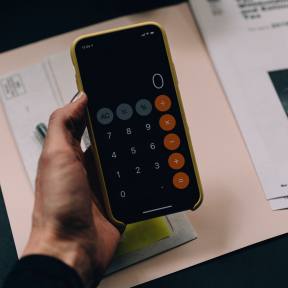 List your startup expenses and sources of revenue, and explain your financial operations.
This section should also include revenue projections and a calculation of your break-even point.
2.8
Explain your future plans.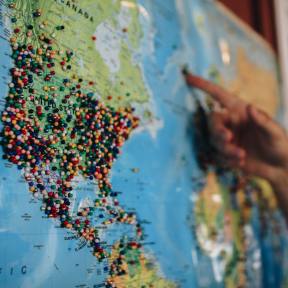 Mention how you plan to expand the business. For example, by hiring more staff, shipping to more countries, or offering more box types.
3.1
Consider various sources of funding.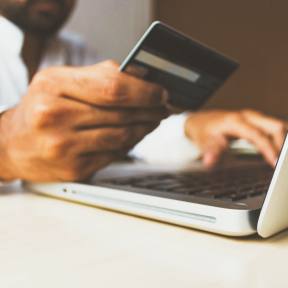 The startup costs for a subscription box business can be quite low if you choose to take preorders for your boxes. Your main expenses would then be covered. You could use a personal credit card to cover any additional costs as these will likely be nominal.
If you choose to order inventory before accepting orders, there are a number of ways to secure funding for your business:
Private investors.
Crowd-funding.
Small business loans.
Business credit cards.
Personal savings.
4.
Decide on a business name.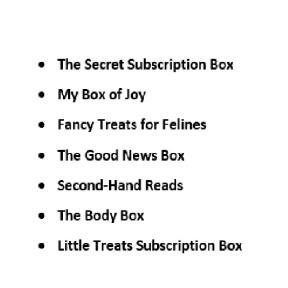 Choosing a name is essential, as you will need to create a website to sell your products from. Your name should be easy to remember, relevant to your products, and/or unique compared to your competitors (if your name is too similar to a competitor this can cause confusion).
You can check to see if your desired business name is already registered by visiting the USPTO website or your Secretary of State website.
4.2
Purchase a domain name.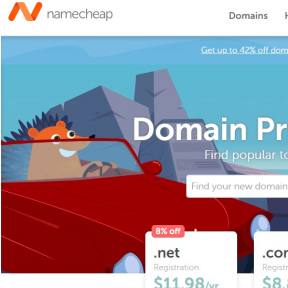 Check to see if your business name is available as a domain name. Your website will be where all information and purchasing facilities are, and you need to ensure that the name you have in mind is free before working on logo designs and registering with your state.
You can use domains.google to see if your business name is available as a domain name. Simply type in your business name in the domain format you would like to purchase, and the site will display the available variations that can be purchased. The site also provides tips on how you could improve your domain name by making it easier to remember or simpler to hear correctly.
5.
Create a legal entity.
5.1
Decide on a legal structure.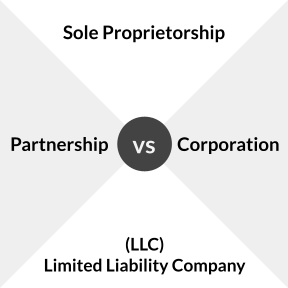 There are a number of legal structures to choose from:
Sole proprietorship: Includes only one person who is the owner/operator of the business. There are no employees and all profits are the proprietor's personal income. The sole proprietor personally assumes all liability for the business. You'll likely need to use a schedule C form to report profits and losses.

Partnership: A business relationship between two or more people who share costs and revenues. Partnerships do not pay income tax but must file an annual return. Taxes are passed on to the individual members of the partnership.

Corporation: A corporation is a standalone entity with shareholders. A corporation must file an annual tax return and is required to pay corporate taxes.

S Corporation: S corporations are corporations that pass all profits, losses, deductions, and credits on to shareholders. This is done for tax purposes so that the shareholders and not the corporation end up being responsible for the tax burden. Corporate income is still taxable.

Limited Liability Company (LLC): LLCs are regulated by State laws. An LLC can be owned by a person, persons, or a corporation. Depending on the size and location of the LLC, it may be treated as a partnership or corporation for tax purposes. Check your State's laws for more information.
6.1
Assess your labor needs.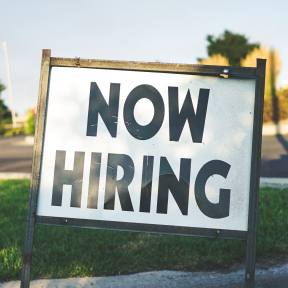 In the beginning, you may decide to run your business alone. However, as your customer base grows, you will need to hire employees. You may need to hire:
A customer service representative: Many subscription box owners feel that having a dedicated staff member for addressing customer questions or complaints helps them to make more time for other duties.

Packers: You will need staff to pack items into boxes.

A social media manager: Having a social media manager will help to increase your following which may lead to more customers.

A website manager: Your website needs to look professional and have functioning elements like payment facilities. A website manager can ensure that this essential part of your business runs well.
7.1
Consult and/or hire a website manager.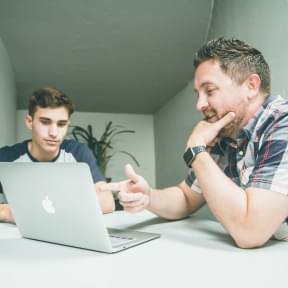 Your website is where all of your sales will take place, so it is important to ensure that it functions correctly and looks appealing. If you don't have experience with building a website, it is worth the fee to hire a website designer. A professional designer will also be able to suggest useful plugins and tools to improve functionality.
8.
Create social media profiles.
8.1
Consult your market research.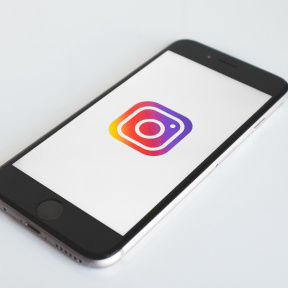 Social media advertising has been proven to be highly effective with a wide range of audiences. Your market research should include information about which social media platforms your target market frequents.
Instagram would be a great platform for subscription box advertisements because of the emphasis on high-quality images and videos. Instagram also has an advertising feature where promoted posts have direct links to your website. Followers can also tag your business in stories, which can then be shared by your own page.
Facebook allows you to create a page for your business and share content from there. Facebook users are more likely to read the information on a post, as opposed to Instagram where users prioritize images. Links are easier to include in captions and advertisements can have call to action buttons to streamline the purchasing process.
YouTube is also a good place to post videos about your subscription box to show contents, behind the scenes, interviews with suppliers, and other content that viewers may request. Many subscription boxes approach YouTubers to review their products, so you could advertise on YouTube without posting your own videos.
9.
Find vendors and suppliers.
9.1
Google local vendors or small business owners.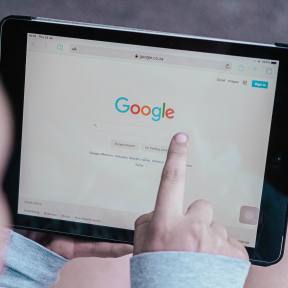 Unless you plan on creating your own products, you will need to source your box items from external vendors. One way to find vendors would be to do a Google search with keywords relating to items you are interested in. You can include area-specific keywords if your box will focus on locally-sourced products.
You can also reach out to your community on social media to ask for reliable vendor suggestions. Small business Facebook groups could also be a great source of vendors.
9.2
Find a packaging wholesaler.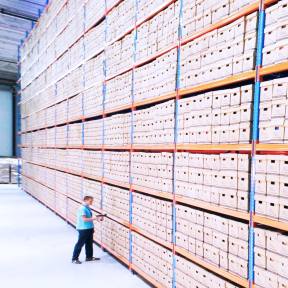 Aside from the content inside the box, you will need packaging materials to house your items. You will need to find a wholesaler for boxes, packing material, and box design or printing.
10.
Choose a reliable shipping service.
10.1
Research shipping companies and options.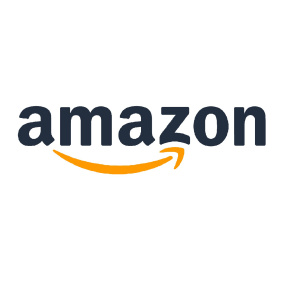 If you plan to sell products online, they will need to be shipped. Decide on which areas you will be shipping to, and choose a courier that offers a competitive fee for their services.
You could also make use of an order fulfillment service like the one provided by Amazon Seller Central. This service allows merchants to store their inventory in an Amazon warehouse and have Amazon manage deliveries when items are purchased online. Amazon Seller Central charges $0.99 per item or $39.99 per month with their Pro service.
An alternative to the above process is dropshipping, which refers to when sellers order their stock directly from suppliers, and the suppliers deliver to the client's door. This minimizes delivery fees for online business owners and ensures that there is no surplus of unpurchased stock. Ordoro is a company that offers dropshipping services with positive reviews from clients.
11.
Market your business.
11.1
Advertise through social media.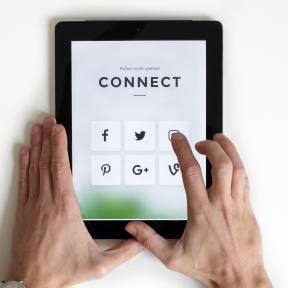 Platforms including Facebook, Twitter, and Instagram have paid advertisement services that may be useful for reaching a wider audience.
11.2
Use search engine marketing (SEM) techniques.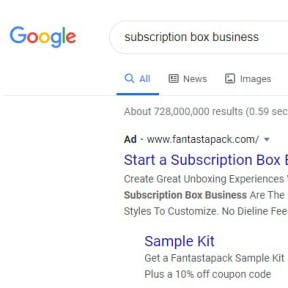 Businesses can pay for more visibility on search engine results pages through companies like Google. You are able to pay a small fee to appear higher up on the results list when people search for keywords related to your business.
How to Choose a Location:
Consider how much space you will need.
You may not need an office space if you choose to fulfill your orders with dropshipping. However, if you plan on ordering products and packaging them, you will need space for these operations.
One benefit of selling your subscription boxes online is that your location does not need to have frequent foot traffic or retail facilities. Your office will mainly function as a storing and packaging space, and/or a place for staff to work. Your location requirements will mostly be space.
FAQs:
How do you market a subscription box?
Reach out to YouTubers and negotiate for them to provide a review in exchange for a free box.
Develop an affiliate program for influencers to offer discounts to their followers.
Create social media profiles and acquire followers.
List your subscription box on Cratejoy and use their marketplace platform.
How much does it cost to make a subscription box?
The cost of your subscription box is dependent on the items you choose to sell, as well as the frequency of box deliveries. Some subscription boxes are sent out monthly, while others are sent out quarterly.
The type of packaging you use also determines the cost, as bigger and sturdier boxes will be more expensive.
Can you sell subscription boxes on Amazon?
Yes, qualified sellers can list and sell their subscription boxes on Amazon. You can also manage your box items on their site.
What is Cratejoy?
Cratejoy lists information about the most popular subscription boxes and allows subscription box sellers to advertise their products.
How do I create a successful subscription box?
Market research will help you to develop a subscription box that consumers want. Doing adequate research is one of the best ways to lay a foundation for success.
The next aspect to focus on is marketing. Try to reach out to YouTubers and influencers and ask them to review your subscription box in exchange for a free sample. This way, you reach more potential customers and gain more followers.
What is a subscription box business?
A subscription box business sells a box of items on a monthly or quarterly basis. These boxes are usually themed, including items such as skin care products, snacks, accessories, and fragrances.
Subscription boxes will debit customers monthly unless it is canceled, offering business owners a regular source of income.
Why do subscription models work?
Businesses will spend more of their marketing budget on customer acquisition compared to customer retention thanks to the nature of a subscription. This also means that there is a somewhat reliable estimate of how much inventory is needed and how much revenue will be earned.
What is the most popular subscription box?
Birchbox.
FabFitFun.
Causebox.
Dollar Shave Club.
Tea Box.
Ozone Socks.
Ipsy.
Loot Crate.
BarkBox.
How much does Cratejoy charge to sell subscription boxes?
Cratejoy charges $39.00 /mo. for hosting, and 1.25% + $0.10 per transaction.
How many people subscribe to subscription boxes?
Birchbox, one of the largest subscription box services, has 2.5 million active users.
What kind of subscription boxes are there?
Make-up.
Skincare products.
Snacks.
Tea and tea accessories.
Coffee and coffee accessories.
Gin samples.
Clothing items.
Seedlings.
How do I start a subscription business?
Your first step to starting a subscription business is to conduct market research. Next, you should write up a business plan to map out your marketing plan, plans for expansion, and predicted expenses.
What is a curated box?
A curated box reveals the content before a box is shipped, unlike traditional subscription boxes that keep all content a surprise.
What is the difference between a subscription and a membership?
Memberships grant customers access to special discounts on items but is not a commitment to purchase a box each month. Subscriptions refer to the fixed regular boxes that customers pay for each month.
How do I promote my subscription service?
You can list your subscription service on Cratejoy, Subscription Box Addict or Urban Tastebuds. Another way to gain exposure is to approach influencers and YouTubers, offering them a free box or discount for reviewing your box.
How much is the average subscription box?
Subscription boxes typically cost between $10.00 and $40.00 per month.