Real estate is a profitable sector in the U.S.
A recent IRS report found that over the last 50 years, 71% of Americans who declared more than one million dollars on their income tax returns were in the real estate market. However, an estimated 87% of real estate agents fail in the first five years of their business venture, highlighting the difficulty of making a success of a real estate business.
Successful, well-established real estate businesses can make more than $100,000 a year, while successful real estate businesses in major housing markets can make upwards of $1,000,000 a year.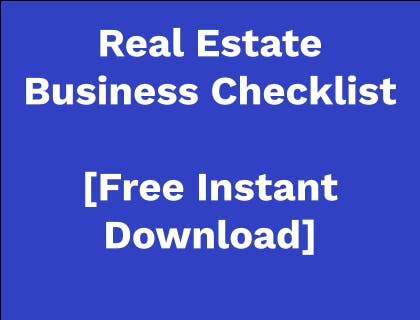 How to Start a Real Estate Business — Checklist
Use this free checklist as a convenient point of reference when you are ready to start your own real estate business.
Download Now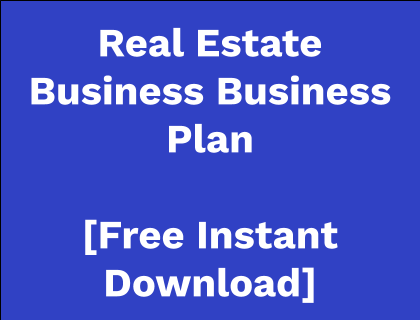 Real Estate Business Plan — Free Template
Use our real estate company business plan template in Microsoft Word format to jumpstart the planning process for your new real estate business.
Download Now
How to Start a Real Estate Business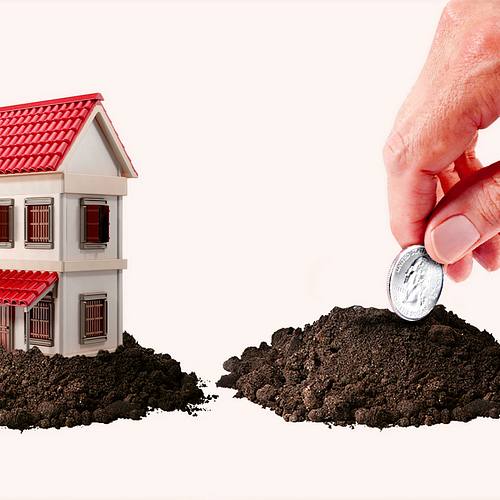 A step-by-step guide to starting your very own real estate business.
1.
Conduct extensive research.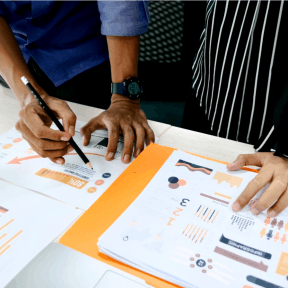 The first step in starting your real estate business is to conduct in-depth research into the property market you're entering into. You need to know things like your niche market, who your competitors are, what will help you drive profits, etc.
1.2
Analyze the property market.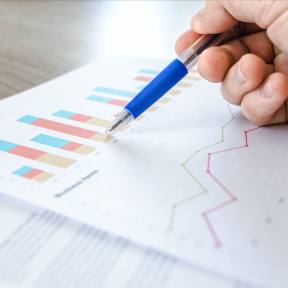 You also need to analyze the property market, understand its historical trends, and make projections for future growth. The majority of this will be covered in your business plan.
2.
Create a business plan.
2.1
Summarize your business proposition.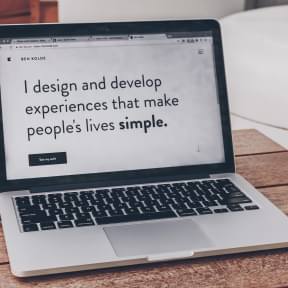 Create an executive summary that acts as a synopsis of your business plan. Discuss your aims and how you differ from your competitors. This will give investors a better understanding of your vision for your real estate business.
2.2
Define your company structure.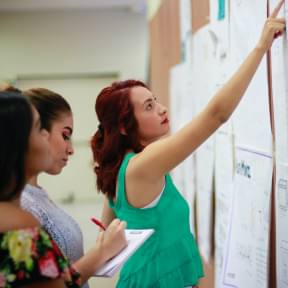 Describe your company hierarchy and list details of your organization, its foundations, and mission.
2.3
Offer an extensive market analysis.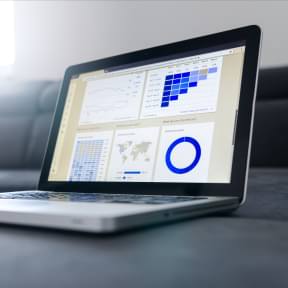 This is an explanation of your target group, your stakeholders, and a SWOT analysis.
2.4
Detail your business offerings.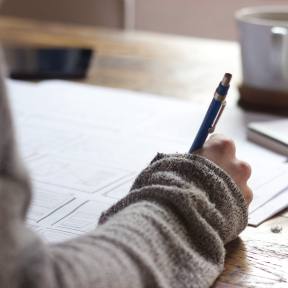 Describe your products and services and the details as to what makes your business unique in its market.
2.5
Describe your management plan and ownership structure.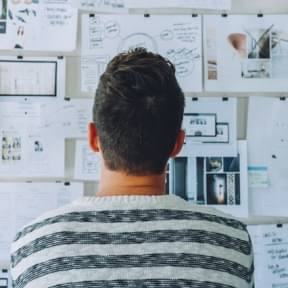 Make a list of your staff with details of their individual functions and how they are organized structurally.
2.6
Explain your marketing and advertising strategy.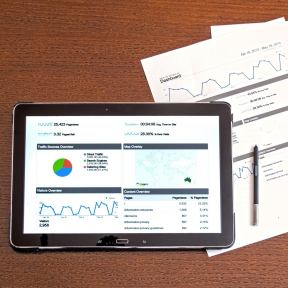 Provide an explanation of who your business will service, how you will locate this target group, and how you will attract customers.
2.7
Outline your financial projections.
List details of your cash flow analysis, projected budgets, and revenue generation. This section will help you to apply for funding and will be of most interest to potential investors. Investors will also be interested in things like your startup expenses and break-even point.
Your business plan will serve as your founding document and reference point for managing your future operations. It also presents the case for your business's success as an investment and will determine how much funding you receive.
3.1
Consider a Limited Liability Company (LLC) as your legal structure.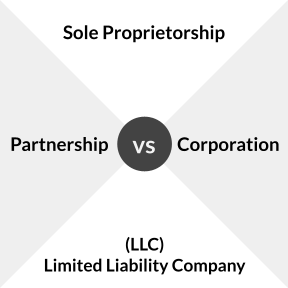 LLCs are the most common type of legal structure for real estate businesses. LLC taxes are reasonable and they protect personal assets in the event that you default on a loan or are sued. Hire a lawyer or business consultant to help with the process of setting one up.
There are certain limitations to what an LLC can offer in terms of protecting a real estate business. While LLCs do offer useful protection, because of the nature of the realty business, owners of small real estate firms are generally required to personally guarantee their company's debts.
An LLC will not protect your personal assets from the many malpractice lawsuits real estate companies typically face from dissatisfied clients, including misrepresentations, negligence, fraud, etc.
Real estate businesses in California may not register as LLCs.
3.2
Think about being a sole proprietor.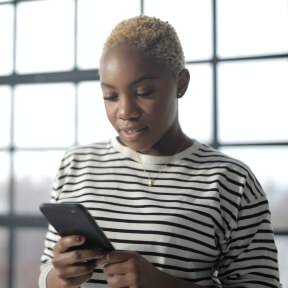 If you're an independent contractor, it might be wise to register as a sole proprietor. The majority of real estate agents who work as independent contractors for real estate businesses are. This option has the benefit of pass-through taxation, but comes with the drawback of no limited liability.
3.3
Think about forming a partnership.
This is an ideal option if you team up with another broker to start a brokerage firm, without incorporating as an LLC. This option has the same benefits and drawbacks as sole proprietors.
4.1
Determine how much money you'll need.
Before your real estate business starts turning a profit, there are two types of funding you will probably need: startup capital and operational capital.
Funding is needed for things like leasing an office, paying for various permits and licenses, budgeting for a marketing strategy, paying staff salaries, insurance, and utilities. Typical startup costs for a real estate business are $10,000.
4.2
Compare your different loan options.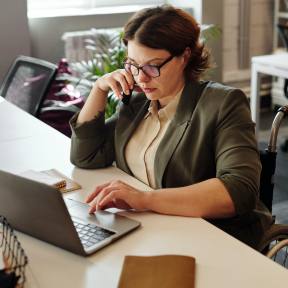 There are a number of different loan options to think about:
Minority business loans.
Fast business loans.
Small business startup loans.
Bad credit business loans.
Consult with a range of lenders to find the most suitable option(s) for your real estate business.
4.3
Get a business credit card.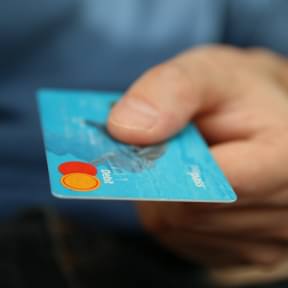 Getting a business credit card is one of the easiest ways for you to raise funds to run your real estate business. Although they can be costly in the long-term, if used responsibly, business credit cards can relieve some short-term cash flow pressure. Many banks provide a 0% annual percentage rate (APR) and no annual fees during the first year.
4.4
Consider crowdfunding.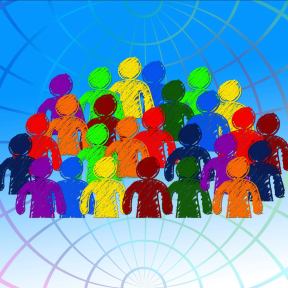 Setting up a crowdfunding campaign is a handy alternative to borrowing from banks and other traditional money lenders. This is an especially useful option if you have a bad credit history that disqualifies you from bank loans. Pitch your real estate business to your friends, family, and potential investors.
5.
Obtain the necessary permits and licenses.
5.1
Make a list of the requisite licenses to start a real estate business.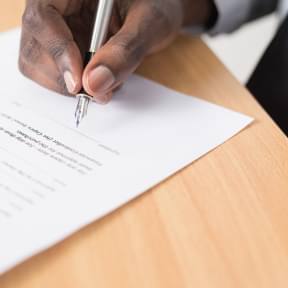 In order to satisfy the legal requirements of starting a real estate business, you must pass your real estate license exams; obtain a federal, state, or local license; get a business license; and obtain various local permits.
5.2
Obtain a real estate broker's license.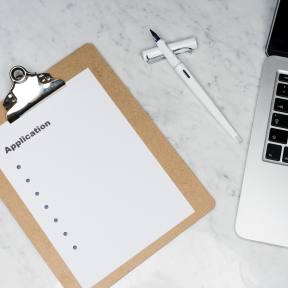 Obtaining this license requires a broker to have been a real estate agent for a certain number of years, have completed their pre-licensing education, and have passed their real estate licensing exam. The number of hours spent taking real estate classes will vary depending on state laws.
5.3
Register with the IRS.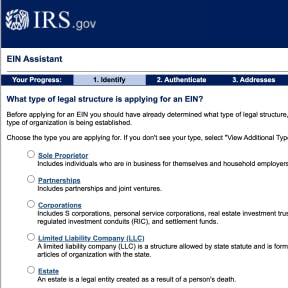 Registering with the IRS is critically important to avoid tax penalties. LLCs, partnerships, C Corporations, and S Corporations are all required to obtain an Employer Identification Number (EIN).
Business registration laws will differ from state to state. Real estate business owners will need to check their local government websites to find out more about state laws and procedures they need to follow, and whether the business sector they operate in requires any additional licenses. Find out more about obtaining a business license on the U.S. Small Business Administration's website.
5.4
Obtain additional permits.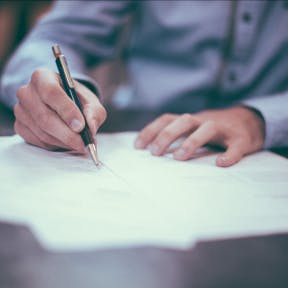 Additional permits may apply to your business. These include a fire department permit, building construction permit, zoning and land use permit, sign permit, and air and water pollution control permit.
5.5
Trademark your business name.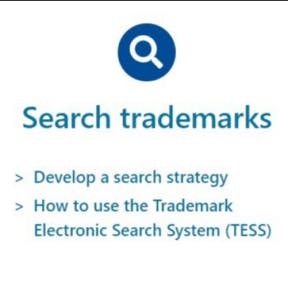 Once you've chosen a suitable business name, run that name against the United States Patent and Trademark Office's (USPTO) trademark database to see if it's already in use. Be sure to create your web domain using the same name, as well as all your social media accounts.
It's very important that you both protect your intellectual property and not infringe upon others. Read through our step-by-step guide to trademarking a business name and consider enlisting the services of a trademark attorney.
6.
Determine what insurance you need.
6.1
Create a list of all the relevant insurance.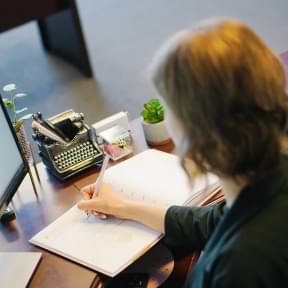 Real estate businesses typically need general liability insurance, professional liability insurance, commercial auto insurance, and commercial property insurance.
6.2
Get general liability insurance.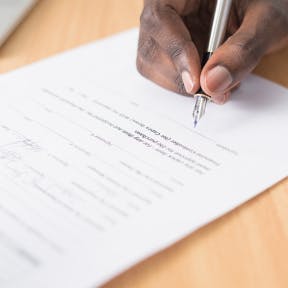 General liability insurance is the most comprehensive type of insurance. As a real estate business owner, the safety and security of your property is paramount to you, therefore placing a need for general liability insurance to cover risks involving damage to your property or the people inhabiting it.
6.3
Get professional liability insurance.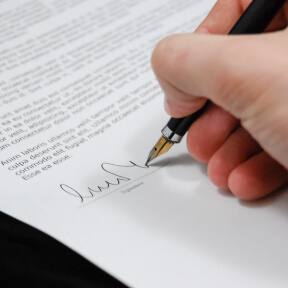 Professional liability insurance will protect your business if clients sue you, asserting that your professional advice was erroneous and that you are at fault for their transaction. In the real estate market, where client transactions involve large amounts of money, this type of insurance comes in handy.
6.4
Get commercial auto insurance.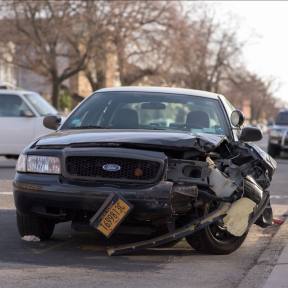 Commercial auto insurance will protect you and your employees in the event of an injury in a car accident with a company car.
6.5
Invest in commercial property insurance.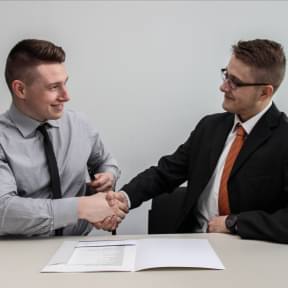 Commercial property insurance applies to you if you own the building from which your business operates. This type of insurance will protect your commercial property in the event of a fire, burglary, or other type of damage.
7.1
Focus on filling positions with core skills.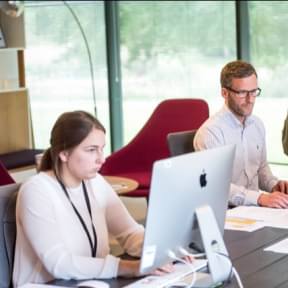 The positions you might need to fill include a combination of core real estate skills and secondary skills. A good strategy is to focus on the core skills needed to run your real estate business and seek help from experts in areas like marketing, web design, graphic design, etc.
Your sales force will help you build a reputation with clients, create a strong brand, and manage your website and marketing material. Remember to keep your sales staff happy by rewarding them with bonuses for their hard work.
7.2
Build your team over time.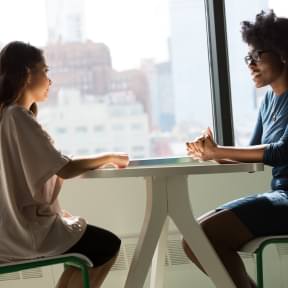 Fill positions like commercial real estate broker, real estate lawyer, leasing consultant, sales representative, mortgage processor, and loan officer.
8.
Establish an online presence.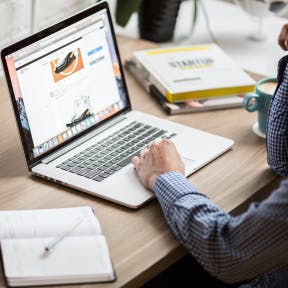 Research shows that 44% of all real estate buyers go online to begin the process of finding a new home. It would serve you well to establish a strong online presence. Building a website is cheap and will be your starting point for attracting and engaging online leads. Make sure that your website is optimized for search engines and integrates well with your CRM software. All your marketing material will also lead clients to your website, so it should be clear and easy to navigate.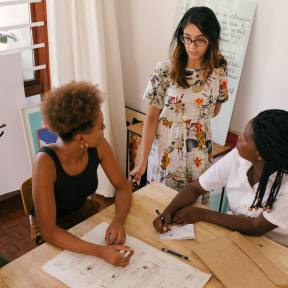 Use all the marketing channels at your disposal to promote your business. Positive word-of-mouth referrals from your clients is often the best form of marketing in the real estate business. Beyond that, there is still some value in the traditional route. Think about placing ads in newspapers and sending out mailers. Be sure to market your business online. Having an active social media presence is especially appealing to younger, first-time buyers.
8.3
Stay on top of leads.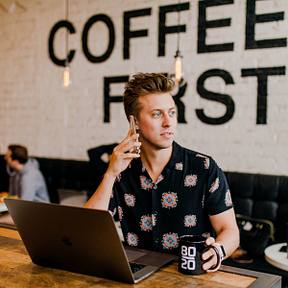 Be sure to have an efficient follow-up system for long-term lead conversion. If you're not consistently following up on leads, you'll fail to close on potential deals. But remember to play the long-term game. A lead will not convert to a sale in the short-term, but building a relationship over time might help you close a deal in the future.
8.4
Invest in search engine marketing.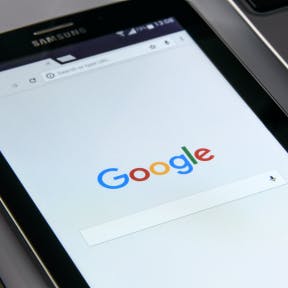 When customers in your area search Google for real estate, for instance, they are likely to use search terms such as "properties near me." If you want customers to find your business online, you need to be at or near the top of search results. Search engine marketing (SEM) helps you rank in Google search results, making you visible to more potential customers.
SEM is a highly technical field, so you may want to partner with a marketing agency.
8.5
Practice local SEM essentials for real estate businesses.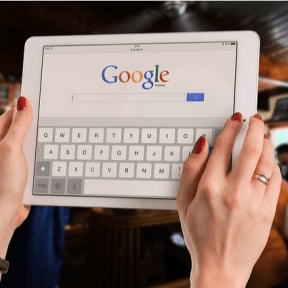 Getting SEM right will go a long way in establishing your online presence. Tick the following off from your SEM checklist:
Register for Google My Business.
Start a Yelp! profile.
Create a Facebook account.
Take photos of your properties.
Upload images and descriptions to all your accounts.
Encourage customers to rate you.
Research pay-per-click advertising.
Real Estate Startup Costs:
| Item | Cost |
| --- | --- |
| Real estate broker's license | $1,500 |
| Office lease deposit | $2,000 |
| First month's rent | $2,000 |
| Utilities, telephone, and internet | $250 /mo. |
| Office signage | $2,000 |
| Marketing | $2,000 /mo. |
| Employee salaries and rewards | Approx. $5,000 + commission /employee /mo. |
FAQs:
How do I start my own real estate company?
How can I start my own real estate business with no money?
Find a developer and sign a contract with them.
Explore different funding options.
Advertise your company on free real estate portals.
Nurture your leads.
Close your deals.
How successful are real estate businesses?
In the past 50 years, 71% of Americans who declared more than one million dollars on their income tax returns were in the real estate market. On the other hand, an estimated 87% of real estate agents fail in the first five years of their business venture, highlighting the difficulty of making a success of a real estate business.
How can I grow my real estate business?
Network regularly and actively.
Improve your time management.
Email your leads.
Hire a good assistant.
Ask for referrals.
Be proactive on social media.
How do you make money in real estate?
Commissions made acting as an agent.
When the value of a property increases over time.
When you collect rental income by leasing out the property.
By generating profit from business activity on the real estate.
Can you be an independent real estate agent?
Real estate agents that do not work under a real estate broker must first obtain their own broker's license in order to work independently. The rules differ from state to state with regards to licensing and education, but you will have to pass a course for a real estate broker's license and a real estate license.
How do I start an online real estate business?
Real estate businesses don't generally sort themselves into online and brick-and-mortar types. In fact, an online real estate company and an "offline" one share all of the same practices. A big company with many clients and agents working for you might need a headquarters, but a small, new real estate company can work perfectly fine without a physical office.
What's the difference between a real estate agent and a broker?
A real estate agent is the starting point for real estate workers. They have completed their real estate license examinations and look at listings in the property market to help buyers find homes. Real estate brokers have advanced from working as an agent. A broker can work independently or hire agents. They have also furthered their real estate education and have advanced licensing.
How long does it take to become a realtor?
Depending on the state you're operating in, aspiring realtors must spend between one and three years as a real estate agent before taking their real estate license examinations.
How much does it cost to go to real estate school?
You will have to find a qualified and accredited real estate school in order to get your real estate license, with each state having different rules regarding the number of hours of school to attend and the cost of your education. The minimum cost for classes is estimated at $300, while the minimum cost of taking the real estate examination is estimated at $350.
How can I get real estate clients fast?
Build an active online presence with strong web content.
Use webinars to create more leads.
Use only high-quality images to promote your properties.
Work open houses.
Get involved in charitable causes for networking opportunities.
Invest in online public relations.
Use consistent niche branding.
Use Facebook advertising to promote your business.
What are the operating expenses of a real estate business?
Staff expenses: $5,000 + commission.
Rent: $2,000.
Marketing: $2,000.
Utilities: $250.
Insurance: $200.