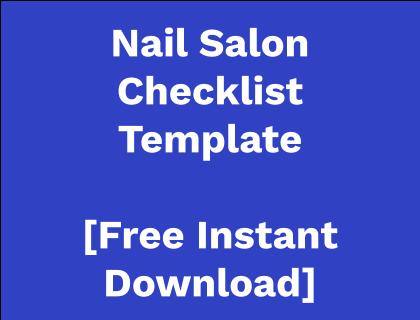 How to Start a Nail Salon — Checklist
Download this free PDF checklist on how to start a nail salon.
Download Now
How to Start a Nail Salon: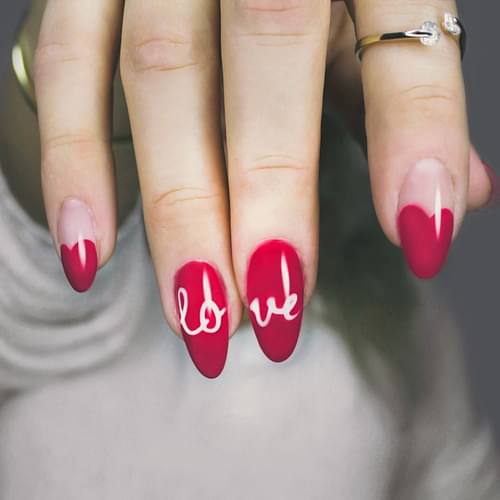 The nail salon market is a highly lucrative one that is fairly easy to enter and has historically been resilient to most economic downturns. Overall, it's an attractive industry to enter, but there's a lot of competition. As such, you will need a solid business strategy and ways to differentiate your nail salon from others.
1.
Decide what type of nail salon you would like to open.
1.1
Choose what type of nail salon you'd like to start.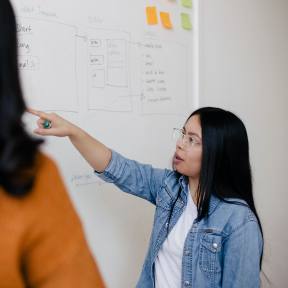 You will need to decide which of the various types of nail salons to open, i.e., a home-based, solo operation; a retail nail salon in a busy suburb; or a mobile nail salon.
Ask yourself the following questions:
What type of services will you provide?

Will you offer basic manicures and pedicures, or will you provide full-service treatments, i.e., color application, acrylics, nail art, and massages?

Will you offer fancy decor and a relaxing ambiance with soothing music playing in the background, or a speedy in-and-out service with nail technicians set up at stations around the room?

How will your business stand out from other nail salons?

Do you have a cosmetology license?
1.2
Define your target market.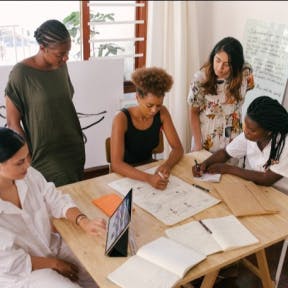 If you want to provide the best nail services in your area, you will need to understand who your customer is.
Survey potential customers. Create a questionnaire and ask people in your neighborhood to fill it out to give you an idea of what treatments they like and are willing to pay for.
Figure out who your customer is. Will you target stay-at-home moms, busy professionals, or both? By knowing who your customer is, you will have a better idea of which services to offer, how to style your space, and how to advertise your services.
1.3
Determine your niche.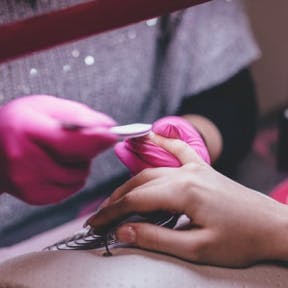 Once you've completed your research and understand your customers' needs and expectations, you can think about your niche, i.e., what sets your business apart from others, and how your nail salon fits into the competitive landscape.
Which nail services are you skilled at? Perhaps you are skilled at acrylic nails, in which case your main service could focus on providing acrylic manicures and pedicures. If you'd prefer to offer all services, make sure you have the necessary qualifications and training to provide them.
Find your niche. Instead of serving all types of customers, you could focus on serving bridal parties, corporate functions, birthdays, or private functions. Alternatively, you could put together all-inclusive packages.
2.
Create a business plan.
2.1
Write an executive summary.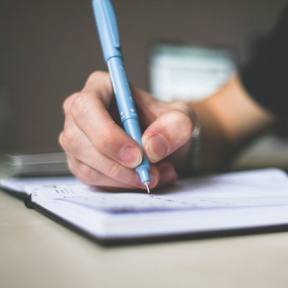 An executive summary should include your mission statement, your product or service, and a brief description of your company's leadership team, employees, location, and growth plan.
Download the business plan template toward the top of this page to get started.
2.2
Write a company description.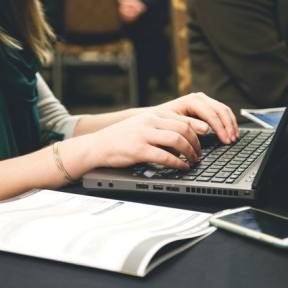 Your company description should provide detailed information about your business's purpose, such as what problems your business plans to solve and how it stands out from your competitors.
2.3
Include your market research.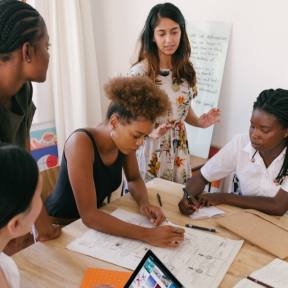 Your market research and SWOT analysis ensure that you understand the demographics of your customers, as well as your competitors' strengths and weaknesses. Therefore, your marketing strategy should describe how you plan to attract and retain clients.
2.4
Describe your organization and management.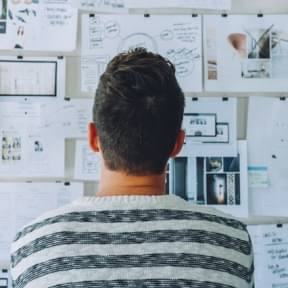 This section should elaborate on how your business will be legally structured and who will run it.
2.5
Describe your finances.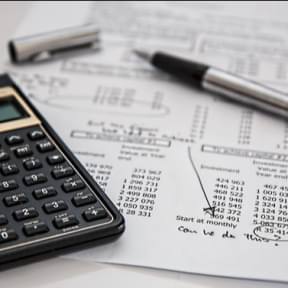 If you plan on applying for funding, your business plan should include your financial outlook for the next three to five years. Use this section to convince the reader that your business idea is viable.
3.1
Choose a business name.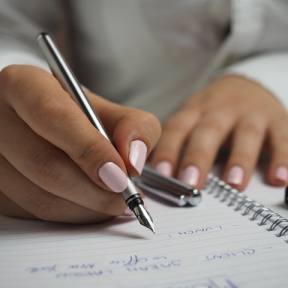 If you haven't yet thought of a name for your nail salon, now is the time to do so. Think of a few names that you think would best describe the services you are planning to offer.
If you are a sole proprietor: Sole proprietors can use their name as the business name and will not have to register with the state. However, if you choose an alternate name for your business, you'll need to register under a "doing business as" (DBA) name.
Entity name: Depending on your business structure and location, you may be required to register your business name as a legal entity name. This will prevent another company from operating under the same name.
Trademark: If you plan to open a chain of nail salons, you will be required to apply for a trademark. We recommend doing so even if it isn't mandatory, since a trademark will deter other businesses from using your name as their own.
DBA name: Your location and business structure will dictate whether you need to register a DBA name. A DBA allows you to conduct business under a different identity from your own.
3.2
Choose a legal structure.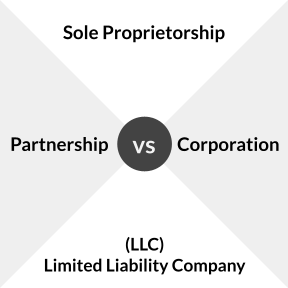 Before you register your business as a legal entity with the state, you'll need to select a legal structure. There are several types of legal structures to choose from.
If you plan on starting a mobile nail salon or working from home, a sole proprietorship would be a suitable option. However, for a full-service nail salon with a location, you'll want to separate your personal assets from your business's assets and debts.
In this case, a Limited Liability Company (LLC) or Limited Liability Partnership (LLP) might be a suitable option from a tax and liability standpoint. Your decision will also depend on whether you want to issue stock to raise capital.
If you are unsure about which legal structure to choose, consult an attorney to help you make the right choice for your business.
3.3
Register your business as a legal entity.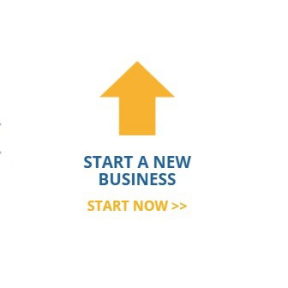 Once you have chosen a legal structure, go ahead and register your business with the Secretary of State or your local business filing agency, and pay the required fees.
3.4
Hire a registered agent.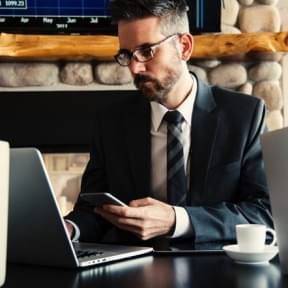 If you register as a partnership or LLC, you may need to hire a registered agent. A registered agent is an individual who is designated to receive "service of process" (SOP) correspondence, such as tax forms and notice of lawsuits, from the state.
While you can serve as your own registered agent, it is advisable to hire a third party to be responsible for receiving important documents if, for any reason, you are not available. Registered agent services cost between $100 and $300 per year.
3.5
Obtain a federal tax ID number (EIN) and state tax ID.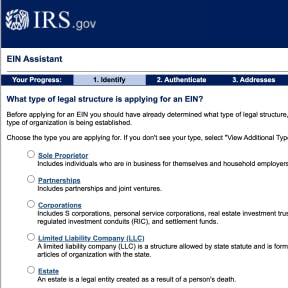 In order to open a business bank account, hire employees, and apply for a business license and permits, you'll need to get an Employee Identification Number (EIN). Fortunately, it's free to apply for one. All you have to do is go to the IRS website, complete your application online, and you'll receive your EIN immediately.
To find out how to apply for an EIN, take a look at our guide.
3.6
Find out if you need to withhold state income tax.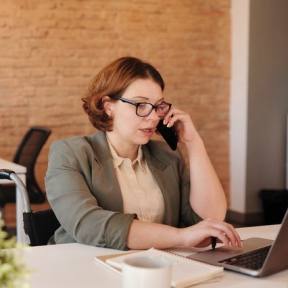 In addition to federal tax, most states charge income tax, which requires employers to withhold earnings from their employees' wages or salaries. That said, if you are a sole proprietor, you are required to report all income and losses on your personal income tax return — this is called "pass-through" taxation.
3.7
Apply for a licenses and permits.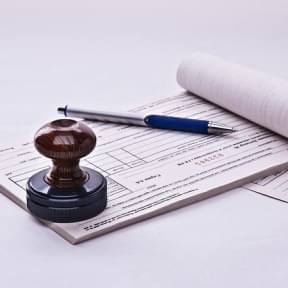 Now that you have registered your business and acquired an EIN, it's time to get your business license and permits.
Obtain a state/city/county license. Because you are opening a nail salon, you will not have to apply for a federal license. However, you will need to obtain a state, city, or county license depending on your location and business activities. Each state, city, and county has its own regulations, so visit your state's website to find out which licenses and permits you require.
Obtain a seller's permit. In many states, you will have to get a seller's permit in order to sell products in your nail salon. This is so that your state/city/county can charge sales tax on the transactions you make. If, however, you live in Alaska, Delaware, Montana, New Hampshire, or Oregon, you do not need a seller's permit as these states do not impose sales tax.
Obtain a cosmetology license. Licensing requirements vary by location, but you will likely need to obtain an operating license from your local cosmetology board. In addition, your staff will need to have completed state-approved training before they can serve customers.
3.8
Open a business bank account.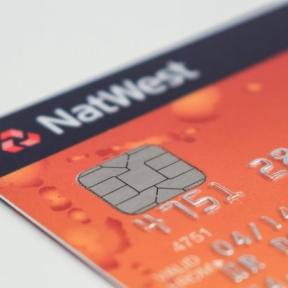 Now that you have your federal EIN, you can proceed to open a business bank account.
Choose a bank account that suits your needs. There are several types of accounts that you can open, ranging from savings accounts to merchant accounts, which allow you to accept both debit and credit card payments from your customers. To open a business bank account, you will need:
Your EIN (or Social Security Number if you're a sole proprietor).
Business license.
Business formation documents.
3.9
Purchase business insurance.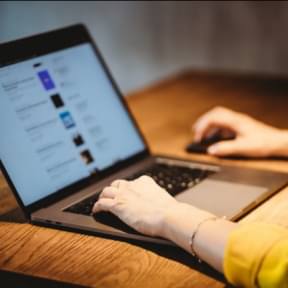 It's advisable to obtain business insurance to protect your nail salon from unexpected risks, such as a lawsuit or property damage. You'll also need to provide workers' compensation insurance for your staff. Consult an insurance agent to learn more.
4.1
Determine how much capital you will need.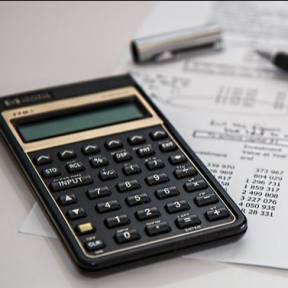 To get your business off the ground, you will need to obtain start-up capital in order to rent a space, obtain licenses and permits, and purchase inventory, etc.
You'll want to work out your costs and make projections. Be as realistic as possible and model a best-case scenario as well as a worst-case scenario.
If financials are not your strong suit, we suggest consulting an accountant.
4.2
Fund your business with personal savings.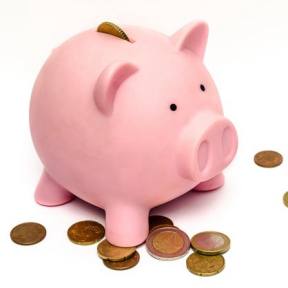 One of the most common ways to raise start-up capital is through bootstrapping. Most financial experts recommend investing your own personal savings into your business as you won't have to repay anyone later.
4.3
Ask family and friends for a loan.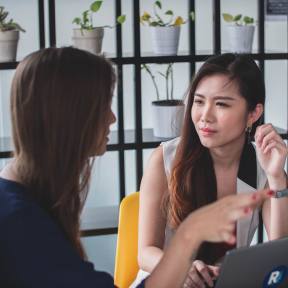 Your friends and family may offer more favorable loan terms than banks and alternative lenders.
4.4
Get a business credit card.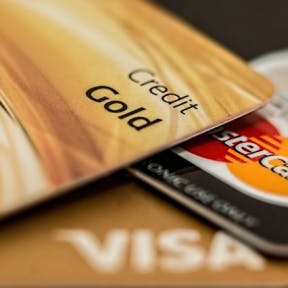 Many start-ups use personal and/or business credit cards to obtain funding for small purchases, such as equipment and supplies, to start generating cash flow.
4.5
Apply for a small business loan.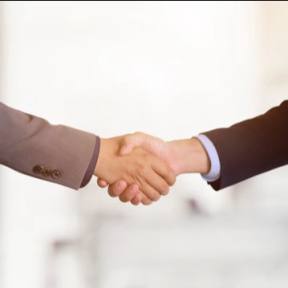 To get a small business loan for your nail salon you will need to have a business plan, a decent credit score, and projections for the next few years to assure the lender that you can repay them. Be sure to compare offers to get the best rates and terms.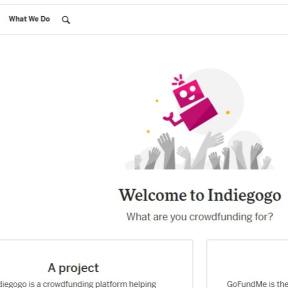 The advantage of crowdfunding is that there is low risk due to the fact that crowdfunders typically do not ask for shares in your business and do not expect anything in return.
4.7
Apply for an SBA loan.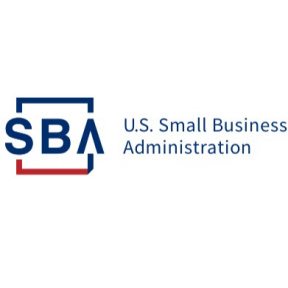 The Small Business Administration (SBA) provides low-interest loans to businesses that do not qualify for traditional financing. There are six different SBA options to choose from, guaranteeing loans up to $5 million.
SBA lenders will be able to talk through each of these with you to help establish the best option for your business.
5.
Determine your pricing strategy.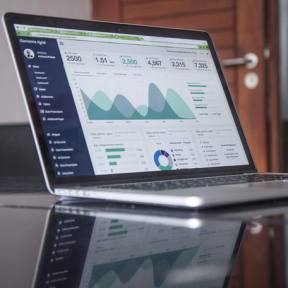 Your pricing strategy depends on your financial projections, target market, competitors, and available funds. With the competitive landscape and target audience considered, it's important to find a price point that will attract customers and allow you to turn a profit.
Doing a sales forecast, and projected profit and loss statement, will assist you in defining the right price point that creates a profit and is still attractive to customers.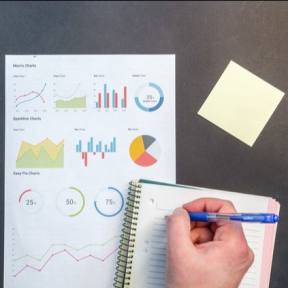 Look at your offerings and at your client base to determine how price-sensitive they are. To accomplish this, you will need to perform an in-depth comparison of all your competitors, looking at their value offering to determine what the appropriate price point would be. You should also consider the time and effort that goes into providing your services, as well as your supply costs.
At first, you may need to charge lower prices while you build up your brand. Focus on elements such as quality products, exceptional service, and marketing to boost your reputation and create a strong brand identity. Once your brand is recognizable and your customers trust you, you can think about increasing your prices.
6.
Set up your nail salon.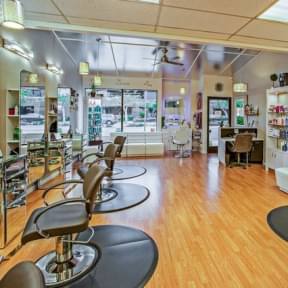 Your location will depend on what is convenient for your target market, local zoning laws, available spaces, and pricing.
Choose a location based on your target market. Considering the demographics of your target market will help you determine where the best location for your nail salon should be. For example, if you're targeting busy female professionals, you could provide a mobile service by traveling to clients' homes or places of work. Alternatively, you could lease a space inside a business park.
Research potential zoning restrictions. Regardless of whether you're opening a home-based or retail nail salon, be sure to check what commercial activities your city or county allows in your neighborhood to avoid violating any zoning regulations.
Consider the cost of opening a retail location. A retail nail salon will cost between $40,000 and $125,000 to build from the ground up. The most economical option is to rent retail space, such as a former hair salon or restaurant, that already comes equipped with power and water.
Be mindful of standard nail salon sizes and dimensions. The size of an average nail salon is 1,000–1,500 square feet. The area size of a manicure station is roughly 16 square feet, with the space required for a pedicure being double the size at 32 square feet. Your retail and reception area will fit into roughly 100 square feet. This means you'll be able to fit 10–12 nail technicians into an average size nail salon. Budget for between $75 and $125 per square foot.
6.2
Refurbish or furnish your nail salon.
If you hire a retail space, you can refurbish and turn it into the nail salon that you envision. Bear in mind that rental prices vary and will depend on your location.
Good locations include shopping malls or areas with high foot traffic, such as those close to restaurants and shops. Keep in mind that these areas will probably charge higher rentals, so you will need to balance the cost of attracting clients with the amount of space you can afford.
6.3
Obtain a certificate of occupancy.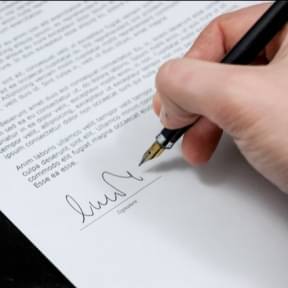 When renting a retail space, you will need to obtain a certificate of occupancy (CO) from your local government, which is a legal document that shows that you comply with all building regulations and that your space is safe to be occupied.
If you're renting a space, it's likely that a CO already exists on file, in which case you can purchase a copy. The cost of a CO varies from state to state, but you can expect to pay between $100 and $1,000 depending on your county or city.
6.4
Purchase software to run your business smoothly.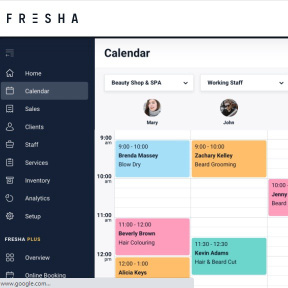 In retail, merchants use a point of sale (POS) system to process sales and accept cash and credit card payments. There are many POS systems available, with both free and paid options.
A POS system will help you to keep track of your sales and allow you to manage your expenditure and inventory effectively. If you integrate the POS system with your accounting system, data will automatically be saved, making your salon more efficient.
If you are running a nail salon with several employees, you'll want to obtain salon management software to manage all your appointments, as well as inventory management software to keep track of your stock. Salon management software ranges from free to $129.00 per month, while inventory management software ranges from free to $199.00 per month.
6.5
Purchase supplies and decorate your space.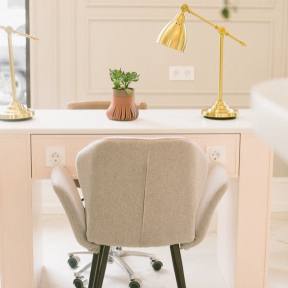 Some of the items that you will need to run your business day-to-day include manicure stations, chairs, and other furniture. However, new equipment can be costly, so consider purchasing second-hand equipment to minimize your start-up costs.
After you've stocked your inventory, decorate your space to make it look attractive for clients.
Look for a wholesale supplier in your area from whom you can purchase all of your supplies in bulk.
Be sure to refer back to your business plan in which you should have an itemized inventory of all the supplies you will need.
6.6
Get signage and branded materials.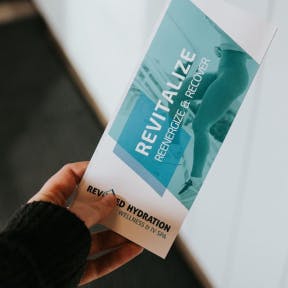 Attract people passing by your salon with outdoor signage, and provide branded materials like price lists and brochures.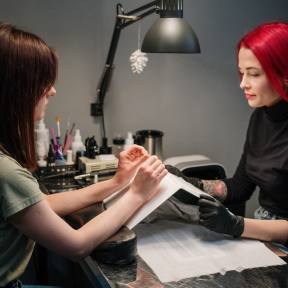 Hiring reliable and hardworking people takes time and effort. Therefore, it's important to follow a structured process that will help you to find and hire the best employees for your nail salon.
Decide how you will pay your staff. Will you only pay employees a base salary, or will they also earn a commission?
Follow these steps when you're ready to start hiring:
Write a job posting.
Post on a job board.
Review applications and resumes.
Interview candidates.
Check references.
Send a job offer letter.
Fill out the mandatory IRS forms.
Train employees.
There are many hiring tools and job posting software that you can leverage to help you find and hire the best nail technicians. You may also want to use an applicant tracking system to help streamline the process.
Once you've hired employees, get them to fill out and return Form W-4 for tax purposes.
7.2
Set up payroll for your staff.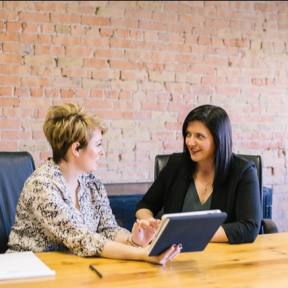 Next, you'll want to set up payroll and schedule pay periods to withhold taxes for the IRS. If you prefer to outsource this task, you can hire a payroll company to do it for you.
Consider offering your employees the added benefit of a good retirement plan. There are many small business retirement plan options to choose from that will help you, as the owner, save as well.
8.1
Have a grand opening to attract customers.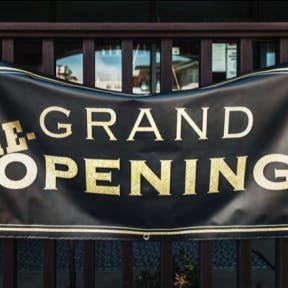 A great way to attract customers to your nail salon is by hosting a grand opening. Create a digital invitation and invite your friends, family, and nearby businesses to a low-key event at your store before the opening date.
8.2
Ensure that cleanliness standards are followed.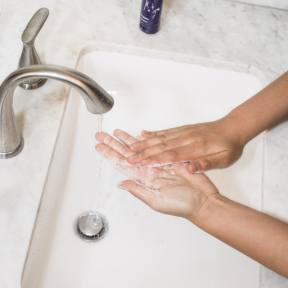 Careful steps should be taken to keep nail salon instruments clean, as it is easy for bacteria, fungi, and even viruses to be transferred between customers and employees.
The U.S. Environmental Protection Agency has published a guide for nail salon owners titled "Protecting the Health of Nail Salon Workers," which provides best practices related to sanitizing instruments and ensuring safety and cleanliness in the salon.
State and local requirements may differ, so be sure to contact your local cosmetology board or state health department for more information.
9.
Market your nail salon.
9.1
Create social media profiles.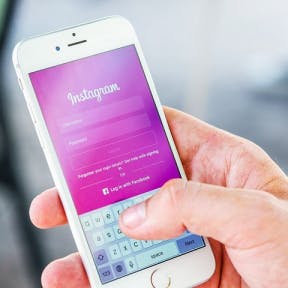 Social media is a great way to build brand awareness, engage with current customers, and attract new ones. Since your services are visual, open an Instagram and Facebook account to post images of your manicures and pedicures.
Bear in mind that customers are always on the look-out for proof that your nail salon meets their expectations of quality service.
9.2
Ensure that your nail salon can be found in an internet search.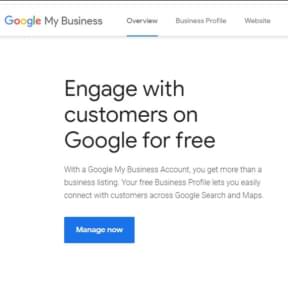 Does your nail salon pop up on Google when you search "where can I find the best nail salon near me?" You can boost your chances of appearing in local search results by creating a profile on various business platforms and signing up for Google My Business and Yelp! There's also pay-per-click (PPC) advertising for boosting traffic to your website.
9.3
Take an online course to boost your knowledge and skills.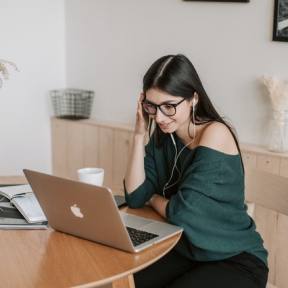 If you're not skilled in social media management, consider taking an online search engine marketing (SEM) and/or search engine optimization (SEO) course or contact a local agency to help you reach your marketing goals.
9.4
Offer customers a discount or birthday special.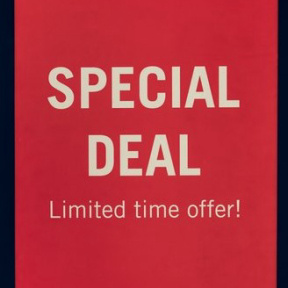 This is a great way to let people know about the new nail salon in the area and what they can look forward to. Perhaps you'd like to offer customers 10% off their first manicure or a discount on their birthday.
10.
Increase your revenue.
10.1
Upsell to customers.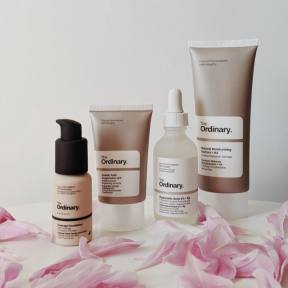 Depending on your target market, selling premium nail care products that are not available in drug stores and shops is a great way to earn extra income. Think high-end nail polish brands like Morgan Tailor and OPI.
Bear in mind that holding this stock will also create a cash flow need, which must be factored into your financial projections.
Consider stocking moisturizers, cuticle oil, nail clippers, and other products related to hand and feet maintenance. This will entice your clients to buy additional products to take home with them, and also attract people walking by your salon.
10.2
Draw attention with a beautiful display.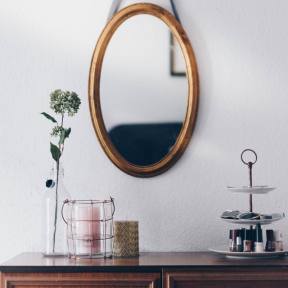 Decide on the most appropriate way to display and stock your high-end products to create awareness and allow customers to browse and buy these products easily.
Average Pricing for Nail Salon Services:
| Service | Price |
| --- | --- |
| Manicure | $22.75 |
| Deluxe manicure | $33.07 |
| Basic pedicure | $35.46 |
| Deluxe pedicure | $48.54 |
| Full set of acrylics (sculpt/tips) | $46.01 |
| Acrylic fill | $29.91 |
| Full set of gels (traditional or hard gels) | $51.29 |
| Gel fill for hard gels | $35.49 |
| Gel polish or soak-off gels | $30.96 |
| Hybrid/long-wearing manicure | $28.23 |
| Acrylic dip service | $35.05 |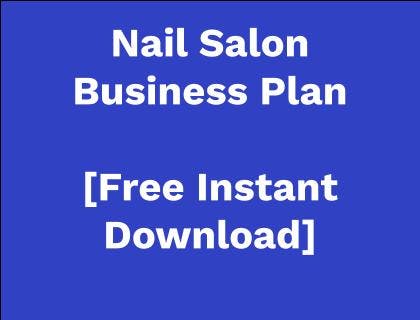 Nail Salon Business Plan — Free Template
Download this nail salon business plan in MS Word format.
Download Now
FAQs:
How much money can you make owning a nail salon?
Nail salon owners earn between $40,000 and $75,000 a year on average.
How do I start my own nail salon at home?
Get experience working at a nail salon.
Do market research.
Seek advice from other business owners.
Create a business plan.
Choose a business structure.
Form a legal entity.
Get your EIN and state tax ID.
Apply for business licenses and permits.
Open a business bank account.
Purchase supplies and furnish your space.
Market your business.
Is a nail salon profitable?
A nail salon can be very lucrative. However, the industry is quite large and teeming with competition, so you'll have to have a good business plan and strategies in place to help you to stand out and attract and keep clients in a crowded market.
Do you need a cosmetology license to own a nail salon?
It depends on your location. Nail salons typically require an operating license from their local cosmetology board. What's more, nail technicians must have completed 1,000 to 3,000 hours of training in a state-backed cosmetology school or apprenticeship program and completed a board exam.
How do you market a nail salon?
Purchase a domain name and set up a professional website.
Upload photos of your best work to Instagram.
Register with Yelp! and encourage customers to rate you.
Encourage customers to follow you on Facebook.
Register on Google My Business.
Set up e-mail and/or SMS marketing.
Hold sales and giveaways.
Advertise in the local newspaper.
Post flyers.
How much does it cost to start a nail salon?
Our estimates show a start-up cost of around $1,000 for a small nail salon, and up to $125,000 for a fully kitted out salon with all the bells and whistles. During your cost projection, include the costs of furniture, equipment, shopfitting, stock, etc.
How do you manage a nail salon?
To manage a nail salon you need to manage appointments and staff schedules, process sales and payments, keep records of inventory, and make sure the salon runs smoothly and efficiently. There is a wide range of salon management software you can choose from to accomplish this.
What are the essentials for a nail salon business plan?
Executive summary.
Company overview.
Market analysis.
Organization management.
SWOT analysis.
Sales and marketing strategy.
Funding needs.
Financial projections.
What are local SEM essentials for nail salons?
Register for Google My Business
Start a Yelp! profile.
Create a Facebook account.
Take images of your nail services.
Upload images and descriptions to all your accounts.
Encourage customers to rate you.
Research pay-per-click marketing.
How do I become a nail technician?
To become a certified nail technician, you must have a GED or high school diploma, graduate from a board-approved college or apprenticeship program, and complete a set number of experiential training hours. Depending on your state, you might also need to pass a National Institute of Cosmetology exam.
How long does it take to become a nail tech?
Depending on the type of course you choose, it will take between 9 and 36 months.
How much do nail technicians make?
On average, nail technicians earn from around $300.00 to over $800.00 a week.
How do nail techs get paid?
Payment varies from salon to salon; however, nail technicians either earn a base salary plus commission or work on a commission-only basis.
What do you need to open a nail salon?
A location.
Employer Identification Number.
Cosmetology license.
Seller's permit.
Tools and equipment.