A daycare business takes care of or supervises one or more children by offering a range of valuable services to working parents and guardians. Services include educational programs, pre-primary care, and fun activities.
In 2019, the daycare industry had total revenue of $56 billion. Daycare services that brought in the most revenue include in-home, center-based, and pre-primary care.
In addition, it is estimated that daycare businesses will experience one of the fastest employment growths, having already grown by 3.4% in the past five years. Currently, the United States has just over 670,000 daycare businesses operating, employing more than 1.6 million workers.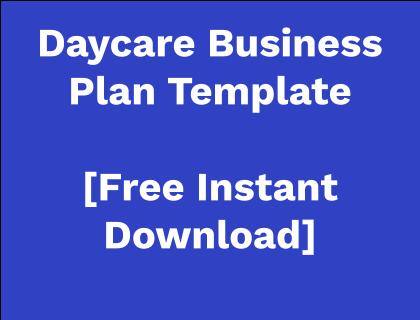 Daycare Business Plan — Free Template
Use our free daycare business plan template in MS Word format to help you create a plan for your business in minutes.
Download Now
How to Start a Daycare Business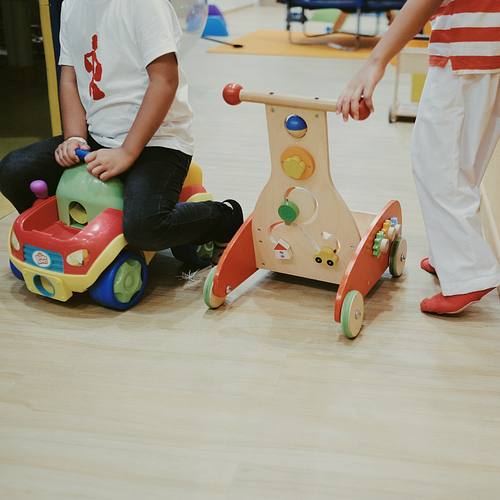 Starting a daycare business can be a rewarding opportunity if you're an experienced childcare provider that's business-savvy. If you're passionate about childcare and want to start a daycare business in your community, get started today with our step-by-step guide.
1.
Decide if starting a daycare business is for you.
1.1
Evaluate your childcare experience, qualifications, and expertise.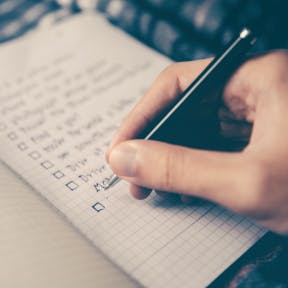 To be a child care provider, you will need to be responsible, caring, patient, and demonstrate excellent communication skills. Parents and guardians will place a lot of trust in you to care for their kids. Therefore, it's important that you're sure about your choice.
As a daycare owner, it will be your job to reassure parents that their children are safe with you and that they'll have an educational and fun experience at your daycare center. Evaluate your abilities, responsibilities, and circumstances to ensure that you'll provide the best care.
1.2
Assess your business management abilities.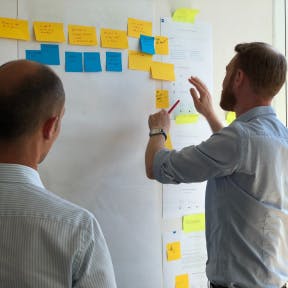 In addition to caring for children, you will need to take care of basic business processes including allocating time for communicating with parents and guardians, marketing your business. Depending on the size of your business, you may also need to hire and train employees.
1.3
Check state requirements.
Overseeing multiple children is a challenge. You will need to provide adequate attention to every child in your care. In the United States, every state has a specific requirement for the ratio of care providers to children at any given time.
Common state requirements:
Daycare facilities must have a building maintenance schedule in place, emergency exits, and be systematically cleaned to limit the spread of diseases.
Daycare employees should be well-versed on immunization, nutrition, handwashing, safe sleep practices, and diapering.
It's advised that all daycare employees complete a pediatric first-aid and/or CPR course.
All employees should complete training in managing storage and the disposal of hazardous waste.
Employees should be able to demonstrate emergency preparedness and know how to respond in the event of a natural disaster.
2.
Research the daycare industry.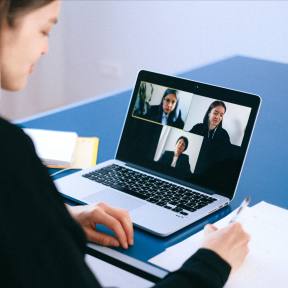 Ask parents or guardians what type of child care they would benefit from and if they're receiving this from local businesses.
2.2
Look at local statistics.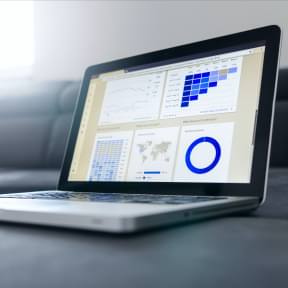 For an optimal outcome, research the number of working families with children of a fitting age, the number of recent marriages, and the income distribution of those families.
Check out the U.S. Census Bureau or your local municipal government office for detail statistics.
2.3
Research your target market.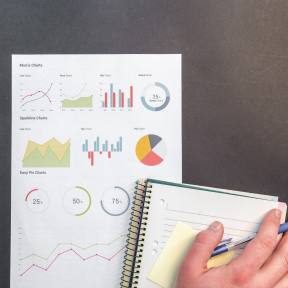 Working parents who have young children will be your main target when opening your daycare. However, depending on your business location and the needs of your community, you may also have the opportunity to cater your services to a specific demographic.
2.4
Determine your growth potential.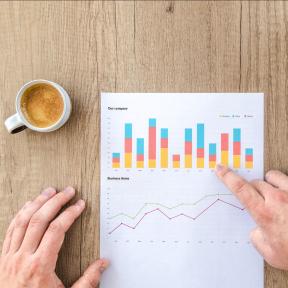 Because good child care is a high priority for American families, there'll always be room for growth. However, if your location is already overpopulated with daycare opportunities or if your business plan is not properly prepared, you could fall short.
Evaluate your different daycare options and determine what your community is in need of.
Opening a daycare business is a huge responsibility. Even if you've managed children before, it's wise to consider studying further. An early childhood education degree is a great place to start.
2.6
Read books on the daycare business.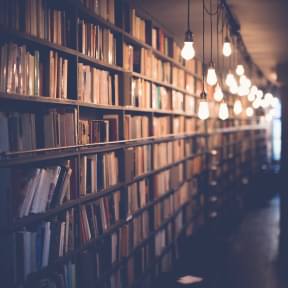 Your research should be more than just numbers and statistics. You will need to adjust to the daycare industry and learn about daycare practices. Read through the different books available. These will give you insights about how to turn your daycare ideas into a profitable business.
Best books to read before starting a daycare business:
From Babysitter to Business Owner: Getting the Most Out of Your Home Child Care Business by Patricia Dischler.
Dollars & Sense: Planning for Profit in Your Child Care Business by Janet Bush.
Family Child Care Marketing Guide, Second Edition (Redleaf Business Series) by Tom Copeland.
How to Open & Operate a Financially Successful Child Care Service by Tina Musial.
How To Start A Quality Childcare/Daycare Business by U.S. Small Business Administration.
2.7
Research the type of daycare business you want to open.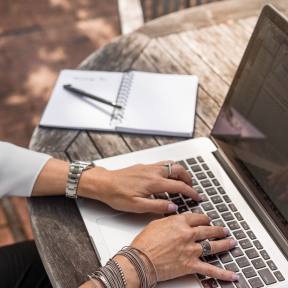 There are three main types of childcare businesses: childcare centers, family child care homes, and preschool programs. Each business has its own system, offering young children of different ages specific programs and benefits.
3.
Choose a business name.
3.1
Consider your business's services.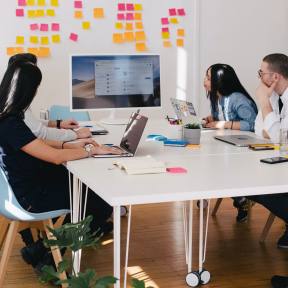 Your name needs to be memorable, catchy, and accurately describe the type of service you will be providing. Consider the type of daycare services you're offering and look for any keywords that best describe them.
Unable to think of a suitable business name? Try our free business name generator that uses powerful AI technology to produce thousands of name ideas.
3.2
Check name availability with the state.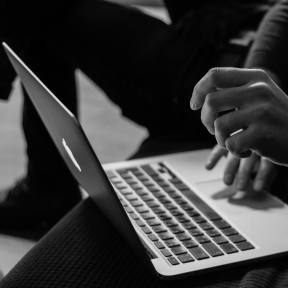 Before you settle on your name, check with the Secretary of State's (SOS) office in your state to ensure that your business name is not already registered with the SOS.
3.3
Check domain and trademark availability.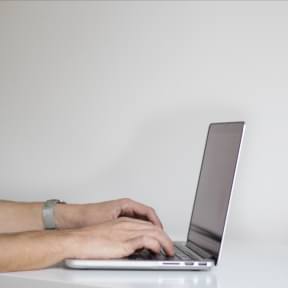 Conduct a few Google searches to find out if your desired domain name is available or if it clashes with local businesses in the area. Once complete, conduct a trademark search with the United States Patent and Trademark Office (USPTO).
3.4
Secure your business name.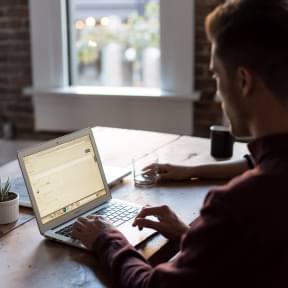 After conducting the necessary searches, you can start registering your business name with the local SOS and on the USPTO website.
4.1
Create a business plan.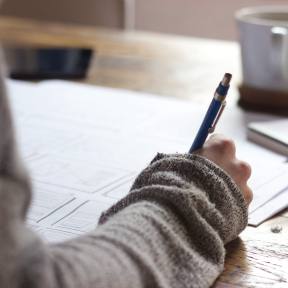 A business plan is a key strategic tool for entrepreneurs, ultimately forming the foundation of their business. A well-researched and detailed business plan will help you focus on your short and long-term goals, plan strategies, and list your financial expectations.
Your business plan should include:
Executive summary.
Company description.
Description of products/services.
Market analysis.
Strategy.
Organization.
Financial plan and projections.
4.2
Choose your business structure.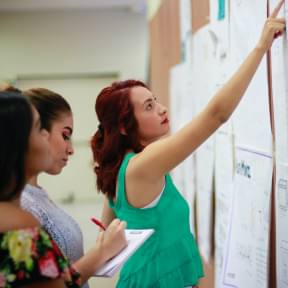 There are different business structures available, each with its own advantages and disadvantages. Your ideal business structure should provide you with the best liability protection, and tax and financial benefits.
There are four popular business structures:
Sole Proprietorship: Owned and managed by one individual. No legal distinction between the owner and the business.

Partnership: A legal agreement between two or more individuals who share management and profits.

Limited Liability Company (LLC): Offers the protection of a corporation but only the owners pay taxes on business profits.

Corporation: The more formal structure available, which includes offices and board of shareholders.
With a partnership or sole proprietor, you will have an easier time filing your taxes. However, if you choose a corporation or LLC, you are able to limit your liability for anything that happens while you operate your business.
In addition, specific versions of some of these structures, such as limited partnerships and S corporations, are available.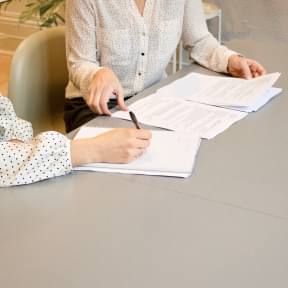 If you plan on hiring employees for your daycare service, your business will need a federal Employer Identification Number (EIN) from the IRS. Also known as Federal Tax ID Number, the number is used to recognize taxpayers who are obligated to file different business tax returns.
To get an EIN, you can complete an online application on the IRS website. There is no filing fee. If you are unable to apply online, you can also get an EIN by mail, or fax.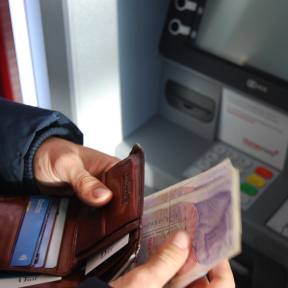 It is vital that you keep your business banking separate from your personal banking. Simply keeping separate records may not be enough. This will help keep clean and accurate bookkeeping records, help with clear audits, and present professionalism.
Contact your local banks to learn more about the different business accounts that are available.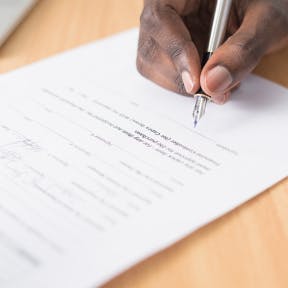 It's essential that you research the different insurances suitable for your specific business and industry. Every business is different, therefore every business will require different insurances.
There are various types of insurance to consider, including:
Business interruption insurance.
Liability insurance.
Property insurance.
Health insurance.
Cyber insurance.
For child care business owners, liability insurance is essential. Your job is to take care of other people's children, therefore you must be able to provide the best care and attention. Liability insurance will help provide peace of mind to parents and the business owner, ensuring that the business is protected financially for any situation that may occur.
For more information on which types of insurance are required based on your type of child care business, visit your local municipal government office.
4.6
Obtain the applicable licenses and permits.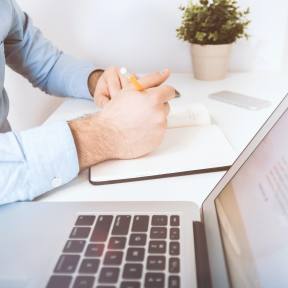 In order to legally care for children, you will need to study and understand the state and local licensing laws that oversee child care businesses. Failure to obtain certain permits and licenses can result in substantial fines, or even force you to shut down your business.
Each state has its own laws and regulations regarding child care business licensing. Check out your state's information and make sure your daycare service is legally operating according to the state's law.
This licensing process will include:
Attending an orientation session where you will learn about state and local requirements.
Filling out applications.
Paying licensing fees.
Undergoing reviews of your business plan, and inspections of your facility.
Taking classes on CPR and first aid.
Background checks for you and employees.
Undergoing medical examination/immunizations for you and employees.
Local municipal government and state licensing offices should also be able to tell you about the different licenses you will need to operate your child care business.
4.7
Comply with necessary tax laws.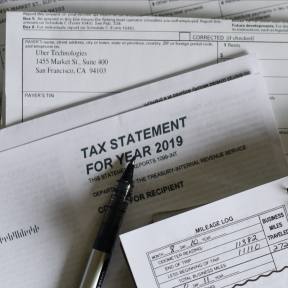 Depending on the type of legal business structure you choose, you will have to manage differing tax responsibilities. When selecting your business structure, you should have learned about the forms you will use and the types of taxes you must pay.
With a corporate structure, your personal tax returns will not be affected as your business is seen as a separate legal entity that reports revenue and expenses with a Corporate Tax Return, Form 1120. Your business will have to pay the tax on profits, which are taxed at special rates that only apply to C-corporations.
With a sole proprietorship or single-member LLC, your business will have to file business taxes as a sole proprietor. Sole proprietors use a Schedule C to separately report revenue, deductible business expenses, and the net profit.
With a partnership, S-corporation, and multiple-member LLC, owners must report a share of the business taxable earnings on their personal returns. They are also responsible for paying the income tax on it.
It's important to note that partnerships and S-corporations will first need to prepare information returns, Forms 1065, or 1120S, which includes all of the daycare's revenue, deductions, credits, and all other business-related tax items.
4.8
Establish an accounting system.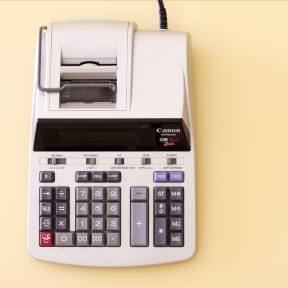 To guarantee that your daycare business is operating in the best financial state, you must establish a solid accounting system. To do this, you may need to obtain accounting software or hire an accountant.
Accounting software. It's a good idea to research the various accounting software available that will meet your business-specific needs as a daycare service. This software will help simplify processes, such as expenses, tuition, payment processing, and reporting. There is a range of free accounting software.
Hire an accountant. The idea of working with finances can be daunting for many. You do have the option of hiring a trained professional to help you with your finances. However, this option can be costly. It's wise to research the benefits of this option. Besides giving you more time to focus on your business, hiring an accountant may work in your favor. They allow for fewer mistakes and less time worrying if your taxes were in order.
Opening a child care center can be quite costly. If you're unable to afford the initial startup costs, consider starting small by offering at-home daycare services. This eliminates the cost of location space and major supplies needed for large groups of children.
5.2
Calculate startup costs.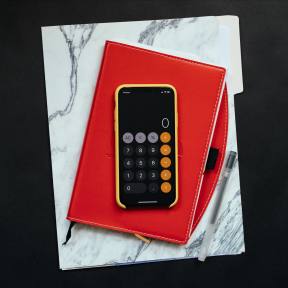 Make a list of your startup expenses, such as labor, supplies, equipment, and rental space, and determine how much capital you will need. Remember to include your marketing costs, which should make up between 15% and 20% of your budget.
5.3
Ask friends and family.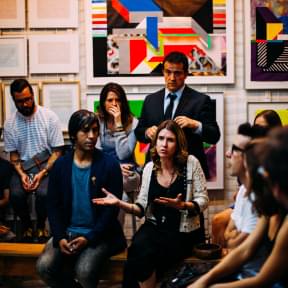 This is a great first choice when looking at all your financial options. Prepare a presentation and present your business plan. Ask family and friends if they're willing to invest in your business goal.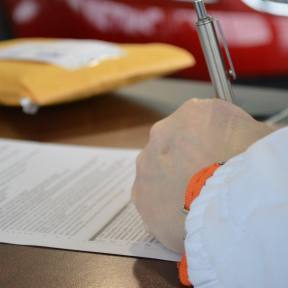 This is a popular choice, especially if you need more funding than you or your family and friends are able to afford. Find out more about small business loans.
6.1
Decide if you need a location space.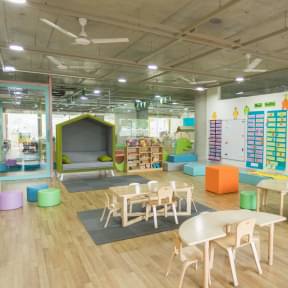 Your location should be in the budget, situated in a great location, and possess the proper spacing to host multiple children and employees. Depending on your funding, you will also need to consider whether you'll buy or rent a space.
If your location is outside of your home, consider the following factors when making your choice:
Is the location accessible for parents?
Is there public transportation?
Is the location safe?
Is there enough space to run your business?
Does it have sufficient kitchen/bathroom facilities?
Before you choose your location, you should first identify a local need for child care in the community. This will help you determine where your daycare is needed most.
6.2
Prepare your location.
Once you've chosen the appropriate location, it's time to start setting up your business. You will need to purchase furniture and supplies, as well as safety equipment, such as fire extinguishers, disaster supplies, first aid equipment, etc. It's best to research the safety requirements of your business. You will need to be ready for any situation that may arise.
Your layout should include:
Adult and children restrooms.
Staff facilities.
Meeting space.
Kitchen.
Clinic.
Outdoor and indoor playroom.
If you plan on taking care of children of different age groups, you will need to consider their different needs and interests. In addition, the type of activities you plan on providing will also require different equipment and supplies to operate effectively.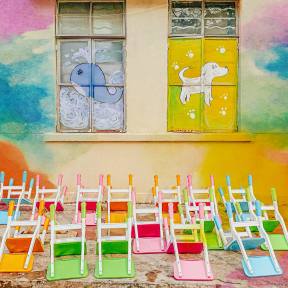 A daycare center requires a host of different supplies and equipment, including mats, sheets, blankets, child-sized utensils, plates and cups, high chairs, step stools, and kitchenware. Your costs for supplies and equipment will depend heavily on the number of children in your care.
7.
Hire and train employees.
7.1
Decide if you need to hire additional employees.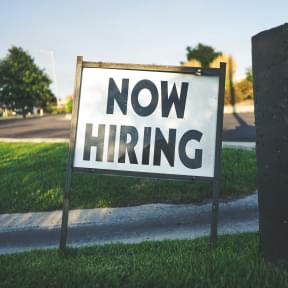 The size of the daycare business you wish to operate will determine if you need additional staff to help you with the daily operation of your facility. If you plan on starting a family child care home facility, you don't need to hire new employees.
7.2
Be very selective with your staff.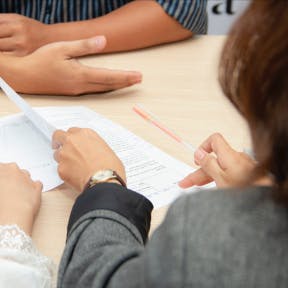 Your employees will be working in close contact with the children in your care and, as the employer, you will be accountable for their behavior on the job. Therefore, you'll want to thoroughly vet your staff and ensure they meet the standard job requirements.
Look at candidates who have previous experience working with children, including babysitters, teachers, camp counselors, etc.
Consider educational credentials as well. Look for potential employees who have received training in child care, child education, child development, or a similar field.
Look for potential candidates that have any relevant certifications, like CPR or first-aid training.
Ensure that your employees have passed certain background checks, such as state and federal criminal-record-history checks, or child-abuse checks.
7.3
Use recruitment software.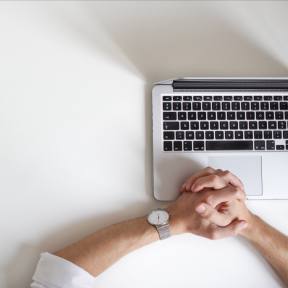 Consider using an applicant tracking system or similar software to help you streamline the recruitment process.
8.1
Consider your services and labor costs.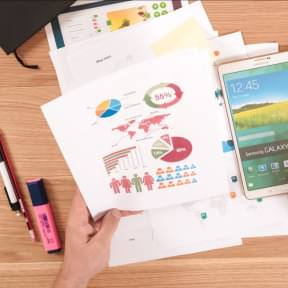 An important part of your budgeting process is establishing your tuition. How much you charge for services will largely depend on the type of business you run and how many children you take care of.
Another factor to consider while setting up tuition is how and when you will expect payment. You'll also need to establish a deadline for payment and penalties for late payments, terms that should be stipulated in your service agreement.
To establish a basic idea of how much to charge, refer back to the information you researched and collected on daycare facilities in your area. How much do they charge? What type of discounts do they offer? What services do they provide for that cost?
8.2
Calculate your contribution margin.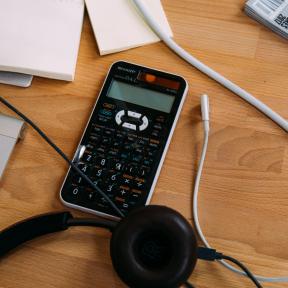 Your contribution margin is an important metric you'll need to understand. The contribution margin is the money generated for each child under your care after subtracting the variable prices of the business's costs. Ultimately, it will help you to determine tuition prices, what kind of discounts you can offer, and what it costs to take care of multiple children.
Step 1: Establish your unit sales price. This is the price you'll charge for one child on a weekly, monthly, or yearly basis.
According to the National Association of Child Care Resource & Referral Agencies (NACCRRA), daycare services for babies and toddlers average between $300.00 to $1,564.00 a month and preschoolers average between $371.00 to $1,100.00 a month. While in-home care averages between $300.00 to $995.00 a month.
For this example, let's assume you charge $350.00 per month for one child at your daycare center.
Step 2: Calculate your variable cost or your expenses for taking care of one child. This is the additional costs for food, supplies, arts and craft materials, and in some cases, insurance. This will heavily depend on your type of business and your service agreement.
To make it simpler, let's only calculate the variable cost for a month of daycare. For this example, let's say it cost $120.00 a month per child for all expenses.
Step 3: Subtract the variable costs from your unit sales price.
$350.00 - $120.00 = $230.00
$230.00 is your contribution margin for your daycare business.
9.1
Advertise your daycare business.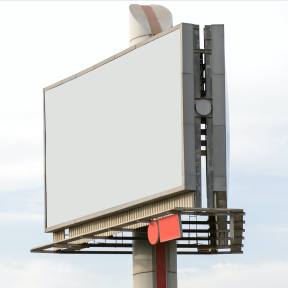 To create awareness, you should begin advertising about three months before your daycare business is scheduled to open. If you have room in your budget, newspapers, radio stations, and television ads will give you the biggest exposure. However, these advertising formats do not come cheap.
9.2
Approach local organizations.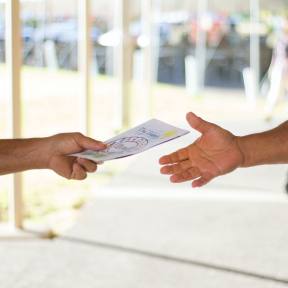 Distribute your business brochures and business cards at libraries, church meetings, PTA meetings, neighborhood get togethers, etc.
9.3
Create an online presence.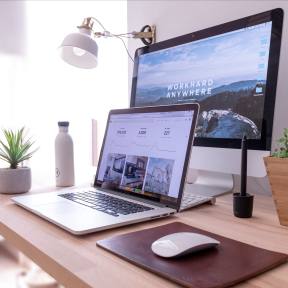 Your future clients are online, searching through the different daycare businesses in your area. Therefore, it's important to have a visible online presence.
Get a website. Your website will be your business hub of information. Potential clients will research your business and your website should contain all the information they need including cost, location, policies, values, mission statement, services, contact details, and more. You can create a website with a website builder.
9.4
Leverage social media.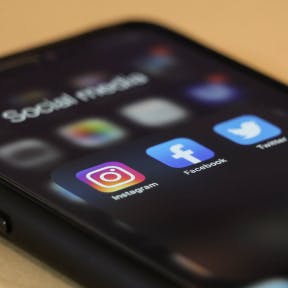 Start by creating social media pages including Twitter, Facebook, and LinkedIn. Instagram is also becoming a popular platform. However, be careful with a photograph-based platform since a lot of your business will include working with children. Parents will not want their children advertised on social media.
9.5
Form a search engine optimization (SEO) strategy.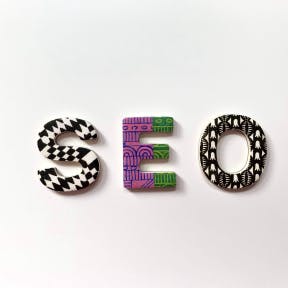 When clients search for "the best daycare center near me," your business should appear in the search results. To do this, you will need to invest in a proper SEO strategy and register your business with Google.
FAQs:
How much does it cost to start a daycare?
It costs $10,000.00–$50,000.00 to start a daycare business, depending on the size and scope of the business.
How much does a daycare owner make?
Daycare owners can earn between $25,000.00 and $56,000.00 a year. Childcare providers work on an hourly rate or a fixed monthly rate.
How can I open my own daycare?
Decide if starting a daycare business is for you.
Research the daycare industry.
Decide what type of daycare business you want to open.
Create a business plan.
Form your daycare business.
Obtain funding.
Choose a location.
Prepare your location.
Hire and train employees.
Set your tuition.
Market your business.
What degree do you need to open a daycare?
It depends on the state you're based in. Some states, like Tennessee, require one if it's large enough to be licensed.
How much do daycares charge per day?
Daycares charge between $30.00 and $40.00 a day, according to our research. However, it depends on the type of daycare services are on offer.
How do you obtain a childcare license?
Every state has a different process for becoming a licensed childcare provider. For more information, contact your local Child Care Resource and Referral (CCR&R) agency, or your local/state childcare licensing office.
How much parking space is needed for a daycare facility?
For a childcare facility that hosts 86 children, you will require 8,400 square ft. of parking space for staff and parents.
How do you get a license to run a daycare?
Every state has its own laws and guidelines regarding child care business licenses. Visit your state's information to ensure your daycare business is operating legally.
Do daycares make good money?
It depends on your type of daycare business. Daycare owners earn an average of $25,000.00 to $56,000.00 a year, according to our research.
Is daycare a good business?
Yes. Research shows that the daycare industry will experience one of the fastest employment growth out of all industries. However, there are many factors to consider, such as your business plan, funding, location, and more.
How much do in home daycare owners make?
The amount depends heavily on the number of children in your care. For example, if you take care of 3 children and charge $35.00 a day, and assuming they spend 5 days a week in your care, your monthly salary will work out to $2,100.00 per month.
What is the ideal location for a daycare?
Your daycare business location should be a secure environment that provides a variety of learning activities and meet the physical needs of children. The ideal location should be highly visible, accessible, and safe.
How much should I charge for in home daycare?
There is an array of variables to consider, such as location, the number of children in your care, and the length of time they're in your care.
What degree do I need to be a daycare owner?
In most states, you only need a GED or high school diploma. However, added working experience and qualifications are required by some daycare businesses.
What do you need to get funding for your daycare business?
Business plan.
A minimum credit score of 650-660+.
Insurance or collateral.
Bank statements.
Personal financial details.
Do I need a license to run a daycare?
Yes, you need a childcare license to operate a daycare business.
What business structure is best suited for a daycare business?
While many small daycare businesses operate as a sole proprietorship or partnership, you should consider using a legal form that will protect you from personal liability, such as a limited liability company (LLC).