The growth of the consulting market is strongly influenced by the state of the economy. During thriving periods, increased budgets stimulate growth, whereas consulting spend is typically reduced during economic downturns, making the latter a tricky but not impossible time to start a new business, as that is when strategic guidance is crucial.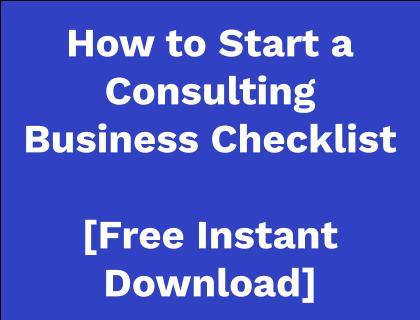 How to Start a Consulting Business — Checklist
Download this free consulting business checklist in PDF format.
Download Now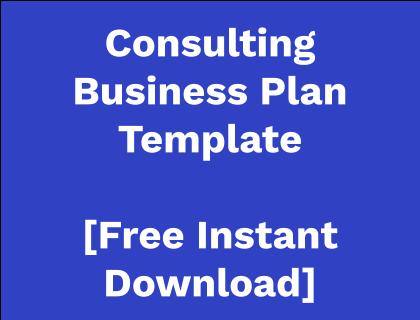 Consulting Business Plan — Free Template
Download our free consulting business plan template in MS Word format.
Download Now
How to Start a Consulting Business: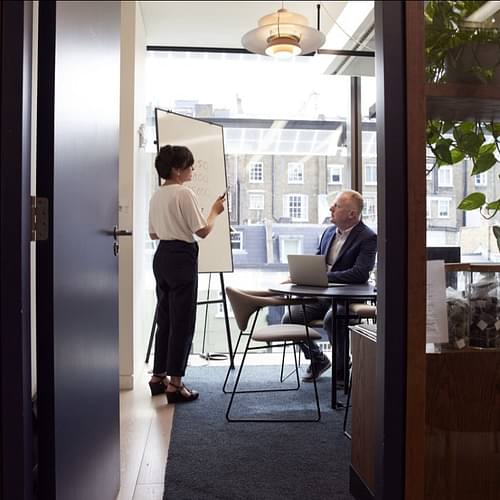 Consultants are expert problem solvers, opportunists, and solution-driven. In the U.S., the demand for skilled consulting professionals has increased steadily over decades, curbed only by economic slumps. If you're starting a consulting business, you'll be joining one of the largest, most lucrative markets in the U.S. professional services sector.
1.
Decide if a consulting business is right for you.
1.1
Determine your value proposition.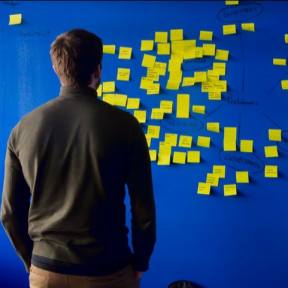 Do you have extensive experience in a specific field and a natural affinity for helping others? If so, consulting may be the right business venture for you.
An important first step is to define the problem(s) you can solve for your clients. How can you help improve their business? And, what makes you stand out from your competitors? This is known as your value proposition.
As an expert in your field, you should already have a deep understanding of the complexities and obstacles your industry is faced with, and how to overcome them.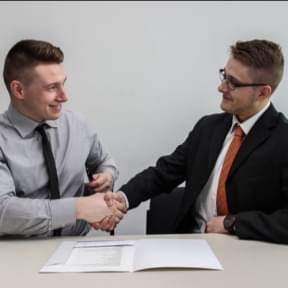 The next step is to determine your niche by assessing your strengths and skills. Ask yourself who would benefit most from your services, and how you can add value with your knowledge and expertise.
Once you've figured out your consulting niche, consider taking a few courses to augment your skill base. While you may be an expert in one field, you might lack other essential skills needed to run a consulting business successfully, such as public speaking, sales, finance, and marketing skills.
Check out forums in your chosen field to see what people are talking about. This will help you to identify any problems that businesses are experiencing and how you can be of help.
2.
Define your target market.
2.1
Validate the need for your services.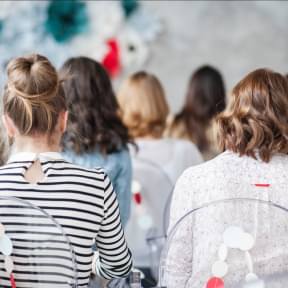 What happens if clients do not actually want the services you are offering? Before starting your consulting business, you will need to research your market and validate that there is a need for the services you are offering. The best way to validate the need for your services is to call and talk to potential clients.
2.2
Conduct market research.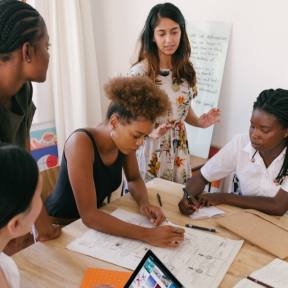 Your market research and SWOT analysis ensure that you understand the demographics of your customers, and your competitors' strengths and weaknesses. Therefore, your marketing strategy should describe how you plan to attract and retain clients.
2.3
Identify your ideal client.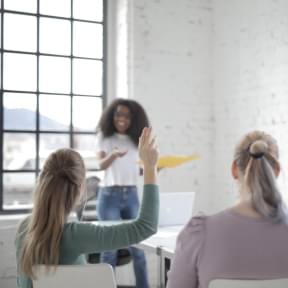 Once you have validated the need for your services, you can target your specific market by identifying all potential clients that have the specific problem your services would solve.
Consider the industry, the size of the business, the location of the business, and the seniority and job title of your ideal client. A detailed client profile will make it easier for you to write targeted advertisements and messaging that appeal to your ideal client.
3.1
Pick a business name and register it with the state.
Choosing and registering your business name is the first port of call when starting your business. Ideally, your business name should identify the type of services you offer while being memorable and easy to pronounce.
Before settling on a name, check that it's available as a domain name, as well as with your Secretary of State's (SOS) office, and that it is not already in use by another business. You can do so by searching the United States Patent and Trademark Office's (USPTO) trademark database. If your name is available, go ahead and register it along with your domain name.
We recommend using NameSnack, our AI-powered name generator that's completely free. Simply enter your keywords, complete the on-screen prompts, and NameSnack will do all the work.
3.2
Choose a legal structure.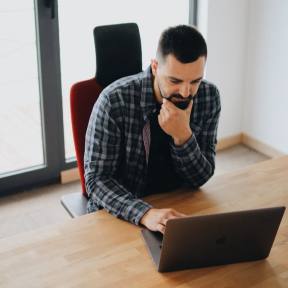 There are several business structures to choose from, each with their own pros and cons.
A consulting business is most commonly set up as a Limited Liability Company (LLC) or a Limited Liability Partnership (LLP), which enables the business owner(s) to separate their personal assets from their business's assets and liabilities.
If you lack confidence in forming a business entity on your own, consider working with an attorney or professional advisor to help you interpret the intricacies of each business structure and to help you select the best one for your business.
3.3
Create a business plan.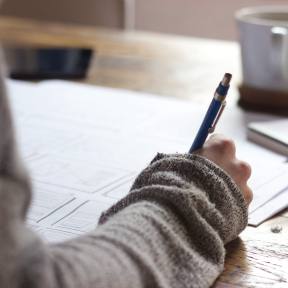 Once you have clearly outlined your services, market, and ideal client, write a business plan. Your business plan should include an executive summary, a business description, a market analysis, an outline of your services, as well as a marketing and sales pitch.
Check out our generic consulting business plan template. We've included a free download toward the top of this page.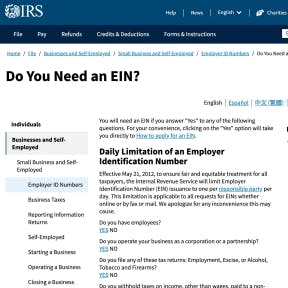 If you plan on hiring employees, such as an administrative assistant or secretary, you will need to obtain an Employer Identification Number (EIN) from the IRS.
3.5
Open a business bank account.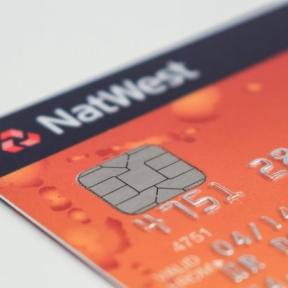 As a business owner, you'll want to keep your business banking separate from your personal banking. This will allow you to keep your financial affairs in order and give your business a sense of professionalism, which is important when you have clients.
Banks offer different interest rates and fees. Be sure to compare the various options before settling on a bank.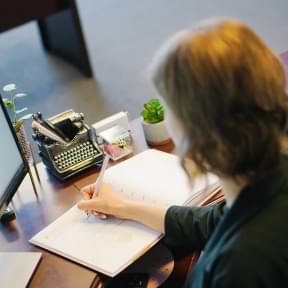 As a business consultant, it is important to protect your business from unforeseen circumstances such as lawsuits, property damage, on-site injuries, etc. The insurance options that would suit a consulting business include:
Professional liability insurance.
General liability insurance.
A business owner's policy.
3.7
Apply for an operating license or permit.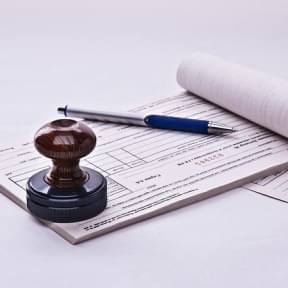 Your business will most likely need to be licensed with the state and at the local level. Check with your local county clerk's office about common licensing requirements in your area. In addition, certain industries may require specialized certification and licenses to practice.
3.8
Register for state taxes.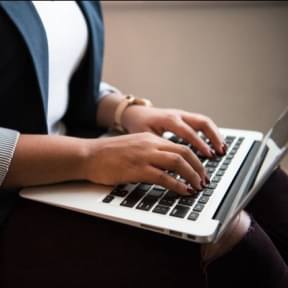 Depending on your location, you may be required to register for sales tax, withholding tax, and/or unemployment compensation insurance with your state.
3.9
Create a consulting contract.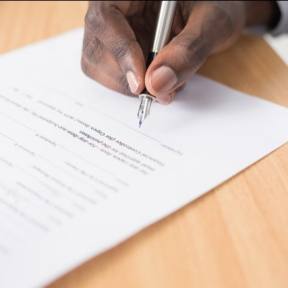 Drawing up a legal consulting contract is essential for protecting yourself and your business, and should be signed by both you and your client(s) before starting work. A consulting contract should detail the following:
The parties involved.
The services to be provided.
A list of responsibilities.
A project timeline.
Compensation and payment details.
Limitations of liability.
Your signature.
Your client's signature.
4.1
Calculate your startup costs.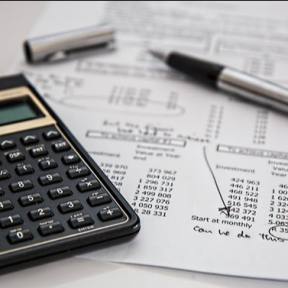 Before applying for a business loan, you will want to determine how much money it will take to start your business. It typically costs between $10,000 and $50,000 to start a consulting business in the U.S.
However, depending on the size of your business, you may find it more affordable to start small and work from home. This will help you save on labor costs, insurance, and rent.
For a consulting business, you'll likely need the following:
Laptop.
Cell phone.
Utilities (if you plan on renting office space).
Website.
Printed marketing materials.
Business insurance.
Employee(s) salary.
Licenses and/or permits.
Estimate the cost of each of these, then add up your expenses to give yourself an idea of how much money you'll need to start your business.
4.2
Get a business credit card.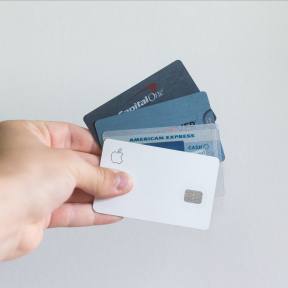 Business credit cards with a 0% APR allow you to make essential purchases without having to pay interest for the first 6–12 months. This will enable you to manage your expenses, improve cash flow, and grow your business. That said, you'll want to make sure that you pay off the balance by the time the introductory period ends to avoid paying heightened interest rates later.
Look for credit cards with rewards programs that earn you cashback, points, or travel miles.
4.3
If you can, fund your business with savings.
One of the most common ways to fund a business is through bootstrapping. Many financial experts recommend investing your own personal savings into your business to avoid having to repay anyone later. However, saving up enough money can take years, and is not entirely possible for many aspiring entrepreneurs.
4.4
Apply for an SBA loan.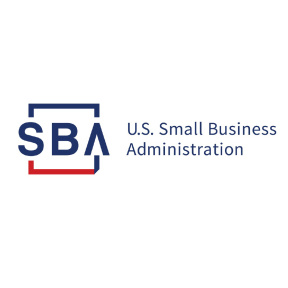 The U.S. Small Business Administration (SBA) provides low-interest loans to businesses that may not qualify for traditional financing. There are six different SBA options to choose from, guaranteeing loans of up to $5 million.
The SBA lenders will be able to walk you through the various types of loans to help you make an informed decision.
4.5
Approach potential investors.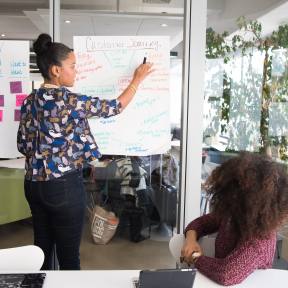 For the best results, make sure that you have a well-prepared presentation and a detailed business plan that showcases your predictions. Landing the right investors is not an easy process and you might need to meet multiple investors before finding the right one for you.
4.6
Find a business partner.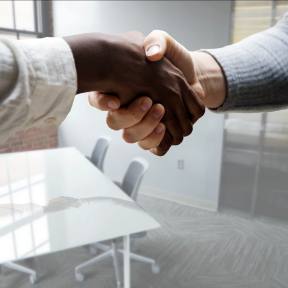 You may have already met your potential partner. Look into your coworker history, both past and present, and find out if anyone is willing to branch off and start a consulting business. This way, you already know your partner's work ethic and consulting experience.
5.1
Research your competitors.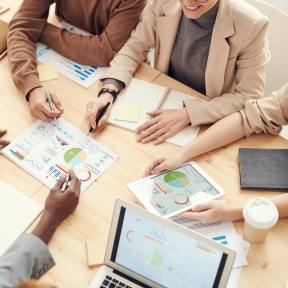 You should make a list of all your expenses, including a "miscellaneous" section for unforeseen expenses. Then, find out what your competitors charge so that you can offer a competitive package.
On average, marketing consultants charge between $25 and $300 an hour. HR consultants charge between $96 and $188 an hour, tax consultants charge approximately $273 per tax return, and small business consultants charge an average of $5,000 per project.
5.2
Choose between hourly fees, project rates, or a retainer basis.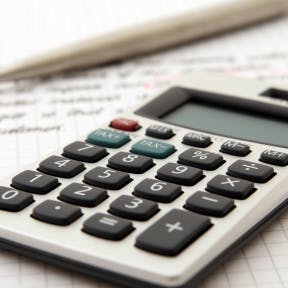 Charging hourly fees requires careful consideration: too high and clients won't be able to afford it, and too low means that clients won't take you seriously. You also need to be prepared to deliver service worth the price. Working on project rates runs the risk of late payments.
Projects can sometimes be long-term, meaning that a client will probably pay you monthly for the overall project fee. Working on a retainer basis guarantees you a monthly income, but some companies prohibit you from working with others while you are on retainer.
Put your pricing into writing to keep it constant. This can also help you to easily estimate project times and appropriate rates.
6.1
Determine which employees you need (if any).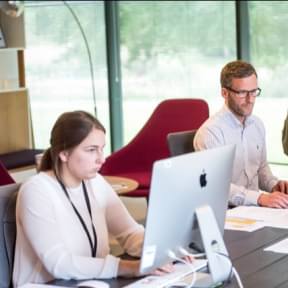 When starting a consulting business, you may not need or have the finances to hire employees. However, as your consulting business grows, you may require additional employees to take care of the administrative and financial aspects of your business.
If you are starting a larger consulting firm, you'll want to consider hiring these professionals:
Administrator.
Administrative assistant.
Business consultant.
Account executive.
Service advisor.
HR manager.
HR officer.
Operations manager.
Managing director.
CEO.
6.2
Create the ideal candidate persona.
Over time, you may need to hire an administrative crew and additional consultants. For the best results, create a candidate persona for each position, highlighting the skills, experience, and qualifications you're looking for.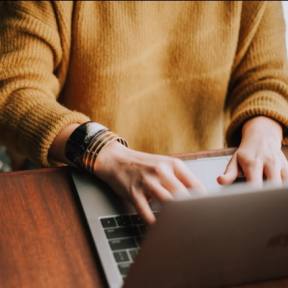 Once you have determined the scope of the position, write a comprehensive job posting. To ensure success, your job posting should include a detailed list of all responsibilities and requirements for each role.
6.4
Advertise your job posting.
You'll want to advertise your job posting on an appropriate job board to attract talented applicants. Many of these sites use parsing technology to screen potential candidates according to set criteria so that you won't have to sift through hundreds of applicants who do not meet your job requirements.
7.1
Identify marketing techniques that suit your business.
Potential clients may not be aware of a problem that you can solve, so you may be marketing your services to people who aren't even aware that they need your services. This can make marketing extremely difficult for consulting businesses. To combat this, there are many different types of marketing that you should become familiar with:
Brochures: clearly and simply outline your services and the reasons you should be hired.

Cold calling: in a few short sentences, outline your services and the reasons you should be hired.

Online and other media advertising: spreads your message to a wide audience and gets your presence known by potential clients.

Newsletters: engages potential clients and opens the possibility of a conversation.

Public speaking: allows you to engage with new clients and expand your network.

Referrals: if a client is happy with your services, they will be more inclined to refer you to associates and colleagues.

Newspaper adverts: draw attention to your business by placing an ad in your local newspaper, a relevant trade journal, or a magazine in your field.
7.2
Tell your friends and former colleagues about your business.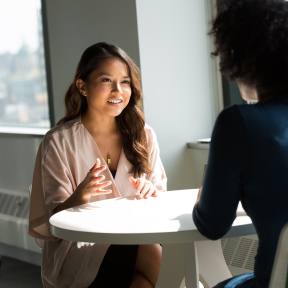 Once you have set up your office and determined your fee structure, you can start marketing your business to attract customers. This is an essential step in the beginning as you will likely need to build up your client base.
Word-of-mouth is considered one of the best ways to market your business organically. Start by contacting your friends and former colleagues to let them know you're starting a consulting business, and ask them for referrals.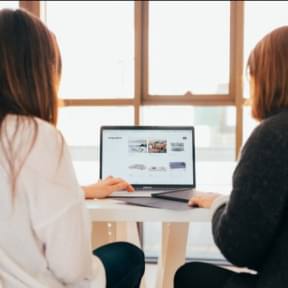 In the digital age, a company website is an essential marketing tool and an indication of professionalism. Most of your potential clients will be using Google to search for consulting businesses, and a good website may be key in attracting them to your business.
If you're fairly tech-savvy, you can easily create your own website with a free website builder. Most of these platforms offer free, ready-made templates with drag-and-drop functions that allow you to build an attractive website in a couple of hours.
Employing search engine optimization (SEO) will help to drive traffic to your site. Consider hiring an expert to optimize your website.
7.4
Use social media to your advantage.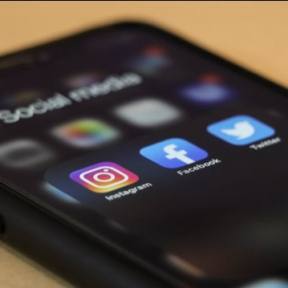 Social media is another essential marketing tool in today's modern world. You can list your business online via Google Maps, Yelp, and consulting portal pages. That way, your business will show up in search results.
Facebook and Twitter are great platforms that allow you to advertise your services for free. You also have the option to purchase sponsored posts or online campaigns in order to reach a wider audience and target a more specific group of people.
Be sure to post as often as you can and share content that interests your target audience, such as videos and infographics, or even a link to your online newsletter.
8.
Ask satisfied customers for referrals.
8.1
Create an email template.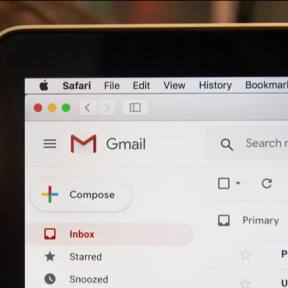 Contacting referral prospects is a great way to spread awareness of your brand and land more assignments. Once your business is up and running and you've completed several projects, ask your customers if they have any friends, colleagues, and fellow business associates in mind who would benefit from your services.
Create an email template that you can use more than once. It should have a strong subject line and mention your mutual acquaintance in the body. Keep it short and to the point.
8.2
Call your referral prospects.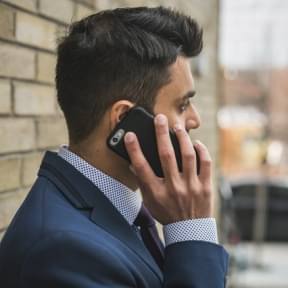 If you choose to call your referral prospects, be sure to present yourself as an expert in your field before describing your services. You'll also want to rehearse what you want to say before making the phone call.
Popular Consulting Careers:
1. Management consulting, such as:
Strategy consulting.
Operations consulting.
Financial advisory consulting.
Human resources consulting.
Risk and compliance consulting.
2. Corporate consulting, such as:
IT consulting.
Business consulting.
Environmental consulting.
Software consulting.
Sales consulting.
3. Independent consulting, such as:
Marketing consulting.
Financial consulting.
Image consulting.
Social media consulting.
Career coaching and consulting.
FAQs:
Do you need a license to start a consulting business?
Yes. You will most likely require a general business license, in addition to an operating license or permit depending on your state and industry.
How do I start a consulting company?
Decide if a consulting business is right for you.
Define your niche and target market.
Write a business plan.
Choose a business name.
Determine the best legal structure for your business.
Secure funding.
Apply for the applicable licenses and permits.
Obtain business insurance.
Market your business.
Is it hard to start a consulting business?
As long as you are an expert in your field and have enough professional experience, it is fairly easy to set up and run a consulting business from home owing to minimal overhead expenses and the ability to scale.
Should I create an LLC for consulting?
Many consultants form a Limited Liability Company (LLC) to distinguish between their personal and business finances. An LLC typically protects members' personal assets from liabilities related to debt and lawsuits. Be sure to consult with your financial advisor for expert advice.
What qualifications do you need to be a business consultant?
Many consultants have at least a bachelor's or associate's degree in the field in which they are qualified.
How does a consulting firm make money?
Consulting firms make money by providing valuable solutions to clients with business problems. The aim is to set competitive consulting rates and create a strong client base with repeated service opportunities.
How much does it cost to set up a consulting business?
The cost of setting up a home-based consulting business differs from an office-based consulting firm with employees. You will likely need start-up capital of between $1,000 and $50,000, depending on your needs.
How do I sell myself as a consultant?
Create a website and social media accounts.
Create an elevator pitch and call potential clients or meet them in person.
Print a brochure and distribute it at busy places.
Advertise your services in newspapers, online, or in relevant trade journals.
Ask your friends and former colleagues for referrals.
How do I protect myself as a consultant?
Draw up a legal client contract that details who is involved, the services to be provided, a timeline, the list of responsibilities, compensation and payment details, etc. Make sure that both you and your client sign the contract. It's also advisable to purchase business insurance to protect your company from unforeseen circumstances.
What types of consultants are in demand?
Human resources.
Operations.
Business strategy.
Risk and compliance.
IT.
Marketing.
Education.
Management.
Finance.
Tax.
Social media.
Leasing.
Small business.
Security.
Where can I find a "starting a consulting business" checklist?
You can use our step-by-step guide, which includes a free downloadable checklist, to help you stay on track when starting a consulting business.