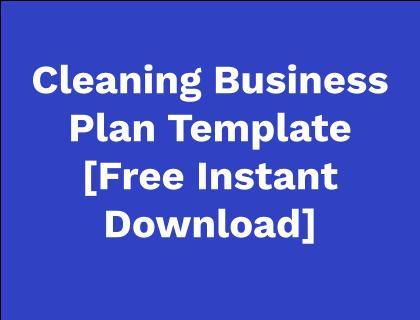 Cleaning Services Business Plan — Free Template
Download this generic business plan template in Word format and create your own business plan.
Download Now
Pros and Cons:
Pros
Low startup and overhead costs.
You only need basic cleaning experience to start a business.
Flexible work schedule.
Good growth potential.
Minimal paperwork.
Depending on your state, you don't need a business license.
Cons
You need to be physically strong to handle large jobs.
The cleaning market is very competitive.
Slow start to making a profit.
How to Start a Cleaning Business: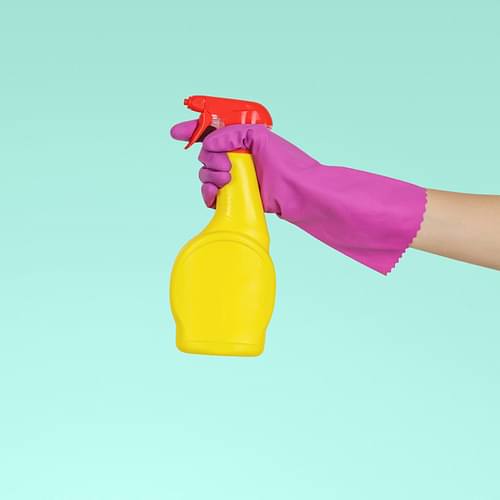 Stay on track and follow our detailed guide to take you through each step of starting a successful cleaning business.
1.
Determine if this is the right business for you.
1.1
Consider your skills and cleaning experience.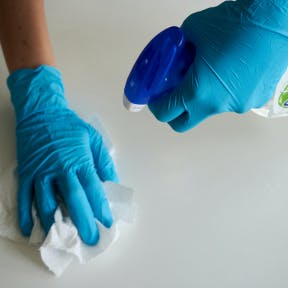 Before you start a cleaning business, you need to ask yourself some questions to determine if this is the right business for you.
Are you a skilled cleaner?
Are you in good physical condition?
Do you have high standards, and can you meet them?
Can you deal with the realities of the job?
Starting a cleaning business requires hands-on skills and experience. It is important that you know what equipment and cleaning agents to use in each instance. In addition, you have to possess excellent organizational skills. Being organized saves you time and money, and prevents unnecessary stress for you, your staff, and your clients.
You need to be hands-on in your cleaning business, especially to save costs initially.
1.2
Make sure you're financially prepared to start a business.
Opening any business means you have to be financially ready to take on the responsibilities and duties of a business owner. To start a cleaning business, you will have to pay for a wide range of start-up fees, including insurance, licenses and permits, and labor costs.
2.
Choose your cleaning services.
2.1
Choose services that complement your skills and experience.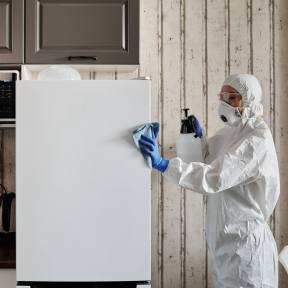 Whether you choose to enter a niche market, like cleaning porcelain, carpets, or residential homes, your cleaning services should complement your experience and skill set.
If you choose to enter a niche field, it's important to note that specialized equipment and services are only worth providing if you have the experience and access to resources. If you're new to the niche field, your training and equipment costs might outweigh your cleaning revenue.
Start by evaluating your strengths and weaknesses, the responsibilities of the cleaning service, overhead costs, and the market demand. Then compare these findings with the different types of cleaning business services.
2.2
Research the different types of cleaning services.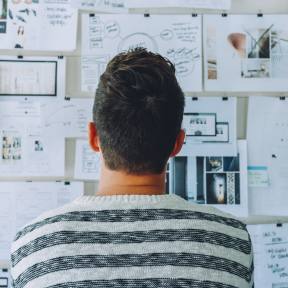 Once you've evaluated your skills and experience, it's time to find the services that suit your particular set of competencies. There are eight popular cleaning services to consider. These include:
Residential cleaning.
Commercial or janitorial services.
Carpet cleaning.
Upholstery cleaning.
Construction cleaning.
Window cleaning.
Crime scene cleanup.
Move-in and move-out cleanup.
3.
Do your market research.
3.1
Identify your target market.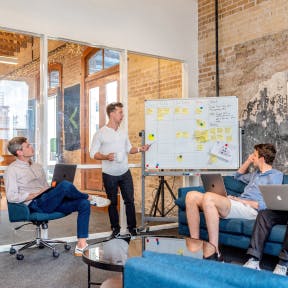 The target market you pursue should be based on local demand and the cleaning services you chose. Conducting market research for your cleaning business will further clarify who your customers are, show if there are enough of them, and reveal how best to make them happy.
Now that you know your target market, rework your concept to ensure it is in line with your target market's needs.
3.2
Determine if your concept is feasible.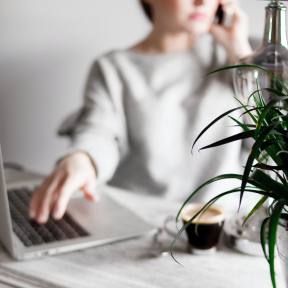 Will enough people with enough spending power use your services? Who is your prospective client? Will they be interested in your service? Contact local cleaning business owners and ask them what kind of cleaning business this market needs, or doesn't need more of.
3.3
Get accurate facts, figures and statistics.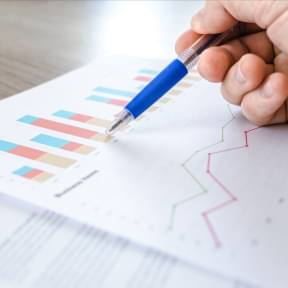 To get accurate market information, you could hire a professional market research firm. Or, you can teach yourself to do market research and use data analytics tools.
There are free options available if you don't want to save on startup costs.
4.
Make a detailed list of what you need.
4.1
Focus on the cleaning equipment you'll need.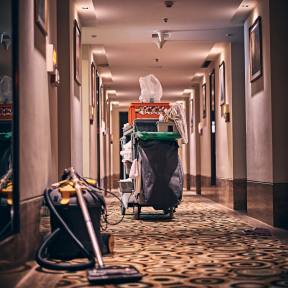 The equipment you invest in will mostly depend on your type of cleaning business. For instance, you are starting a window cleaning business you will need ladders. In addition, you may need a cellphone and computer to communicate with customers and staff, and to perform administrative duties.
4.2
Determine if you'll need uniforms.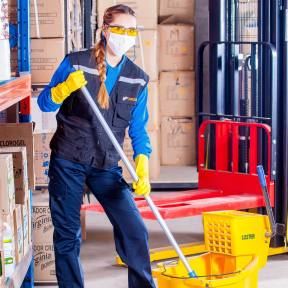 Initially, you can choose a specific outfit that all your staff can wear. This could become your trademark over time, or you could order uniforms.
5.
Create a cleaning services business plan.
5.1
Make sure you cover all your bases.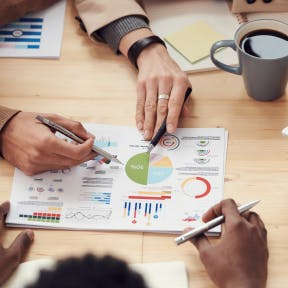 Now that you've decided on the type of cleaning business you would like to start, it is time to create a detailed, compelling business plan. This will help you to secure financing. If you are looking for investors, they will be more approachable if you have a good business plan.
Essentials for a Cleaning Services Business Plan:
Executive summary.
Company description.
Products and services.
Marketing plan.
Operational plan.
Management.
Ownership's personal financial statements.
Financial plan.
Appendices.
5.2
Use a business plan template.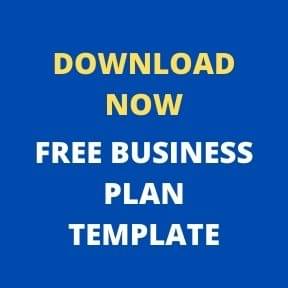 Download our free, customizable business plan template for a cleaning business. Our generic template offers a table of contents, guidelines, and navigation text to help you structure your business plan.
6.
Form your cleaning business company.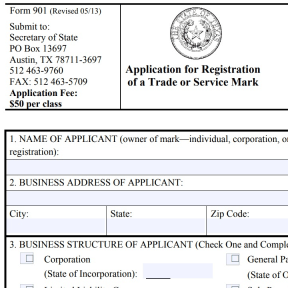 Before you can officially operate under a business name, you will have to verify that the name is available by conducting a trademark search and a business name search on your local Secretary of State's website.
We recommend using NameSnack's online name generator that uses AI technology to generate thousands of potential names, while also conducting an instant domain availability search.
6.2
Choose a business entity.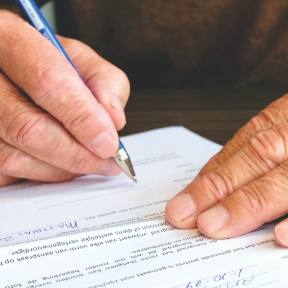 For a cleaning business, we recommend opening a sole proprietorship or a Limited Liability Company (LLC). With a sole proprietorship, you have complete managerial control and it's easy to setup. An LLC takes advantage of the benefits of both a corporation and a partnership.
6.3
Get an Employer Identification Number (EIN).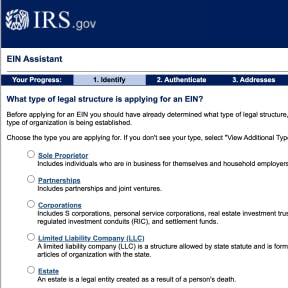 Every business is required to obtain an EIN if they plan on hiring employees. You can register for an EIN on the IRS website.
6.4
Open a business bank account.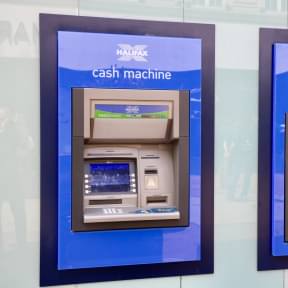 This will help keep accurate bookkeeping records, help with clear audits, and present professionalism. Contact your local banks and research the different business accounts they have on offer.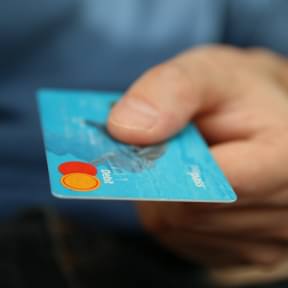 Business cards are one of the simplest and easiest ways for you to attract new customers, advertise your services, and showcase your professionalism. You can hand out business cards to all your clients.
6.6
Apply for licenses and permits.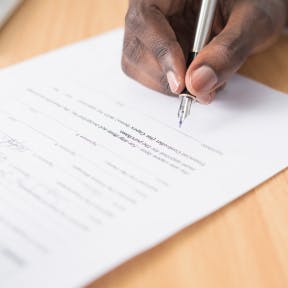 To start a cleaning business you need a regular business license or a cleaning business license, depending on your state or local government. Search the Small Business Administration's licenses and permits page to find out if you need a cleaning license to work in your area. From there you need to file necessary applications to become a licensed cleaning business.
7.1
Calculate your startup costs.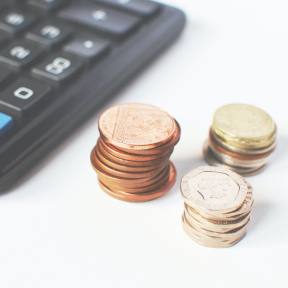 Depending on the scale of your cleaning business, your startup costs can be comparatively low, ensuring debt starts at a minimum. The startup costs linked with starting a cleaning business include the price of cleaning supplies and equipment, marketing, insurance, and business licenses (if applicable). The items you need will depend on your business's cleaning services.
7.2
Apply for a loan with the Small Business Administration (SBA).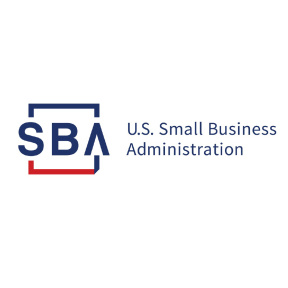 These loans are managed by the Small Business Administration, and help businesses with limited financial alternatives through federally-backed lending to access funding at low-interest rates.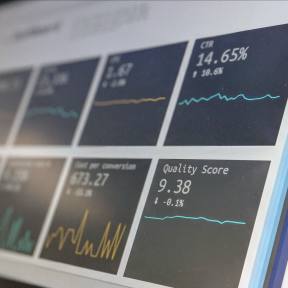 Network until you find your investors. Approach family and friends who have the capital to invest in your cleaning business. Also, try to get an angel investor—an affluent person who invests in you rather than in the viability of your venture.
7.4
Explore small business loans.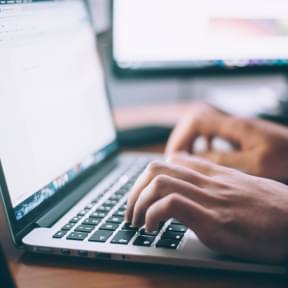 Your cleaning business can use a small business loan to purchase equipment, inventory, and more. Small business lending includes microloans, bank loans, credit cards, venture capital, and SBA-backed loans.
8.1
Consider your cleaning services and expertise.
Once you have a set hourly rate, you can start budgeting for transportation, labor, marketing, and specialty cleaning services. When establishing your hourly rate, be sure to include your expertise and previous experience. In addition, your rate should largely depend on the size of the job.
For example, if you are expected to clean a commercial building, you need to consider the size of the building, the facilities you are expected to clean, and the time you need to finish the entire building. In these cases, opt for charging per square foot.
9.
Purchase a transport vehicle.
9.1
Try not to overspend on a transport vehicle.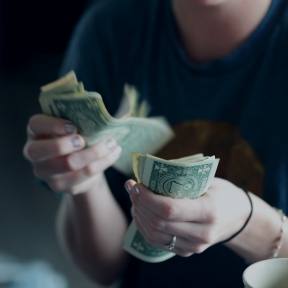 Your cleaning service's success hinges on how fast your workers can reach job sites. You can't rely on public transport or personal transport arrangements made by your staff, as you would need to move heavy equipment in many cases.
If you are starting a residential cleaning business without a crew, you can use your private motor vehicle until you expand. Bear in mind that some states require you to get a commercial license plate before you are allowed to use your private vehicle for business purposes.
9.2
Choose a vehicle with good storage space.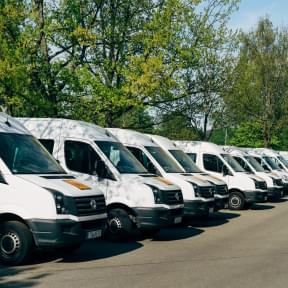 The best vehicle for your cleaning business is a van, truck, station wagon, or SUV. Your cleaning business needs a heavy-duty vehicle—and eventually more than one—to store and transport your staff and equipment. The vehicle you need depends on the type and the size of your equipment.
You can use your vehicle as an advertising tool for your cleaning business. You can put advertising on your vehicle, which enables you to promote your cleaning business as you go.
10.
Recruit and train staff.
10.1
Determine your ideal candidate.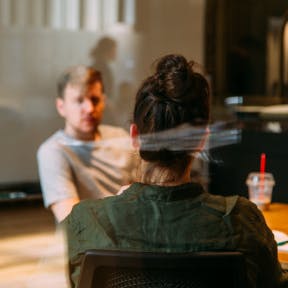 Your cleaning business is only as good as its employees. Therefore, your crew needs to be efficient, customer-focused, and able to deal with unique on-the-job challenges. To attract and recruit top talent, make use of an applicant tracking system that allows users to advertise jobs, gather resumes, and track applicants.
Important skills to teach your employees include:
Client service.
Communication and interpersonal skills.
Time management.
Handling of cleaning equipment, detergents, and other chemicals.
Attention to detail and quality control skills.
Health and safety rules.
Compliance.
11.
Market your cleaning business.
11.1
Offer your services to friends and family.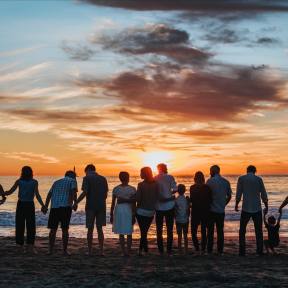 This is a great way to get started and to spread the message about your cleaning business. Encourage your family and friends to tell people about your cleaning business and what you've got to offer.
11.2
Use free marketing options.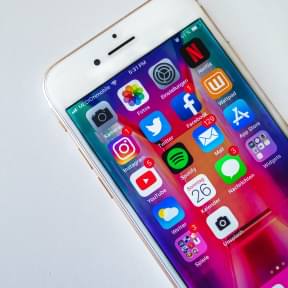 There are free email and SMS marketing services available to help you cut your marketing expenses. You can also open a social media account for free on all popular platforms, including Facebook, LinkedIn, Twitter, and Instagram.
11.3
Create a company website.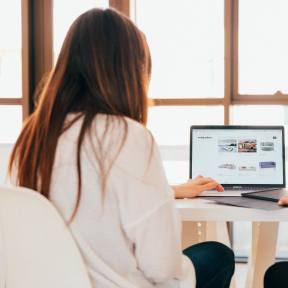 Your company website should be a great source of information, listing everything about your business's history and leadership, cleaning services, previous experience, rates, and contact information. Be sure to register your domain name so that potential clients can easily find your website.
How to Bid for a Cleaning Job:
1. Meet with clients to discuss the job.
For the first step, you want to determine the scope of the job. Meet with potential clients and discuss their expectations and job requirements. This will help you determine how much time, labor, cleaning services, and money is needed to complete the job. In addition, be sure to ask the client or company you're pitching to if they have a formal proposal process or request for proposal guidelines.
2. Determine the costs of the job.
You need to determine just how much it will cost you to finish the job so that you can charge the appropriate amount. Be sure to calculate your staffing, supplies, and transportation costs.
3. Prepare a bid letter.
A bid letter is a formal business proposal that outlines the specific duties that need to be performed and executed in order to complete the job. A bid letter should be well-crafted, detailed, and address the specific requirements and costs of the job. When complete, send the proposal to the client and follow-up with a phone call.
FAQs:
How much does it cost to get bonded for a cleaning business?
If you only need a business owner's policy, this will cost you $750.00 to $1,300.00 per year. Commercial insurance costs range from around $375.00 to $3,500.00.
How can I start my own cleaning business with no money?
Do cleaning jobs yourself.
Start a residential cleaning business rather than a commercial cleaning business.
Make use of free software and solutions, such as free marketing options.
Apply for a small business loan.
Get an investor(s).
Approach the Small Business Administration and other government programs for funding.
Use your credit card funds.
Use a business incubator.
What should I charge for house cleaning?
The average cost to charge for house cleaning services is $30.00 to $35.00 per hour, per worker. If you do the cleaning yourself, that is what you can charge.
Do I need a license to clean houses?
You need to search the Small Business Administration's licenses and permits page to find out if you need a cleaning license to work in your area. From there you need to file necessary applications to become a licensed cleaning business.
What insurance is needed for a cleaning business?
You will need workers' compensation insurance for your staff, and you may want a surety bond if you fail to deliver on contracts. It is also good to have one or more of the following: General liability insurance, a business owner's policy (BOP), umbrella insurance, and excess liability insurance.
What is needed to start a cleaning business?
Mops and brooms.
Wipes and cloths.
Cleaning agents and disinfectants.
Vacuum cleaner.
Window-cleaning kit.
Garbage bags.
Protective gear.
What does a cleaning bond cover?
If your cleaning business has a surety bond, your insurance company will pay your clients a certain amount if you fail to deliver on your contract. A surety bond enables your business to meet contractual requirements, improves your credibility, and makes your business more marketable.
How much does a cleaning business make a year?
Your income potential as a cleaning business owner is somewhere between $30,000.00 and $100,000.00 per year.
How do I market my cleaning business?
Offer your services to friends and family.
Be a walking, talking billboard.
Offer discount coupons.
Use your vehicle as an advertising tool for your cleaning business.
Market your cleaning business via SMS, email, social media, magazines, newspapers, flyers, and local radio stations.
Use free options.
Run specials, and market these specials extensively.
Use local SEO.
How much is it to get a cleaning business license?
A cleaning business license costs $30.00 to $60.00 if you register as a sole proprietor, or $100.00 to $500.00 if you register your cleaning business as a limited liability company (LLC).
Is a cleaning business a good idea?
Good reasons for starting a cleaning business is that startup costs are low, and that this type of business has huge profit potenti
What equipment do I need to start a cleaning business?
Motor vehicle.
Legal expenses, permits, and licenses.
Cleaning appliances and equipment.
Electronic equipment.
Consumables, like cleaning agents and disinfectants.
Uniforms and aprons.
How much do cleaning companies charge?
Commercial cleaning businesses charge somewhere between $118.00 and $463.00 per job, depending on the square footage of the premises that need to be cleaned. Residential cleaning services charge around $30.00 to $35.00 per hour, per worker.