How to Start a Business with No Money — Checklist
Stay on task and cover your bases with our checklist.
Download Now
How to Start a Business with No Money: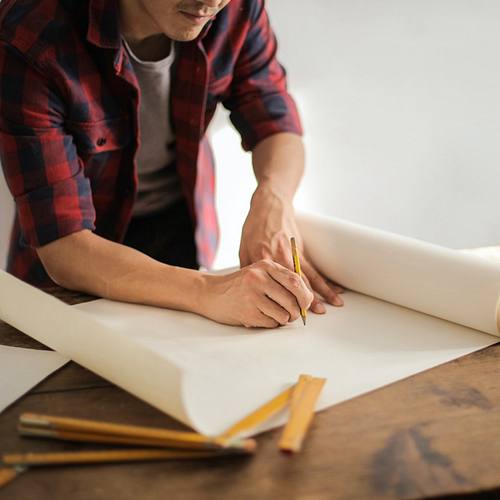 If you're interested in starting a business but have no money, read our guide to find out how. You'll also find a business plan template and checklist to help you get started.
1.1
Think about what needs you can fulfill.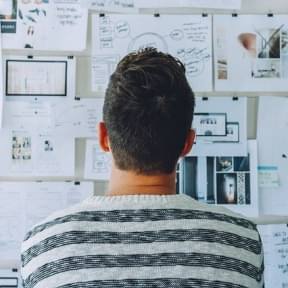 You may not have any money to start a business right away, but you likely have some work experience, specialized knowledge, and skills in a certain field. Think about what you're good at and what you can offer that customers might pay for.
1.2
Analyze your target market.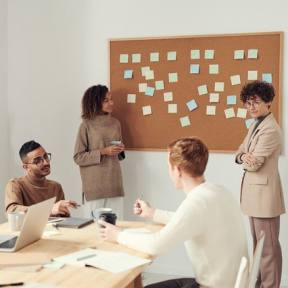 It's important to understand what prospective customers like and dislike, what they need and don't need, and whether they'll find value in your product or service. Be prepared to analyze current market trends and identify any obstacles that you might have to overcome.
1.3
Establish relationships with other business people.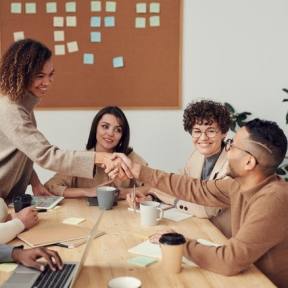 Forming connections with successful business owners will enable you to learn more about what goes into starting a business, along with the benefits and shortfalls you're likely to run into.
Contact your local chamber of commerce to find out about upcoming networking events.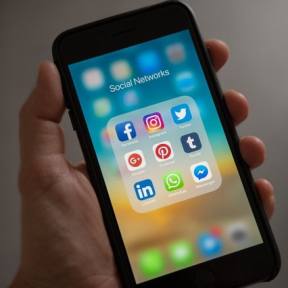 There's a wealth of free resources that you could use to run your business without spending any money. For example, you could easily build your own website using a website builder, or promote your products on social networks.
2.1
Keep your present job.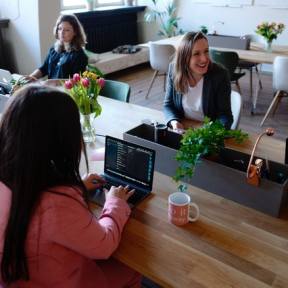 Your present job provides security and a steady source of income while you're working on your business venture in your spare time.
While things may be going well, you should only consider resigning from your current job once you have started earning an income from your business.
A good rule of thumb is to build at least six months' worth of savings before setting out on your own.
2.2
Offer a service to generate cash.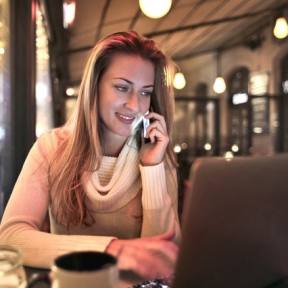 It's easier to start a service-based business than a product-based one as you will likely need sufficient funding to build, market, and sell your product(s).
With a service-based business, you can start almost immediately with the resources that you have, offer your services to clients, and earn an income in the process. This will allow you to eventually scale your business, or start the product-based business you've been dreaming about.
Common service-based businesses include catering, beauty services, business consulting, accounting, graphic design, copywriting, and cleaning services.
3.
Determine if your business model is viable.
3.1
Follow "The Lean Start-Up" method.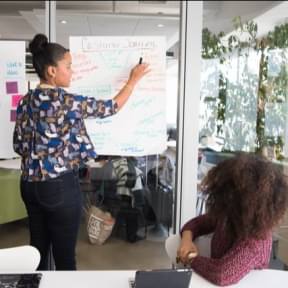 When you have no money or minimal funds to start a business, you do not want to spend too much time putting together an in-depth business plan that runs 20–30 pages long, only to see your business fail a few months later.
The Lean Start-Up approach is a methodology that entrepreneurs can use to determine if their business model is viable before investing time and money. It involves developing a prototype or Minimum Viable Product (MVP), having it tested by customers, and gathering feedback to discern whether or not the product needs tweaking or should be changed altogether.
Instead of spending years on developing a product that no one wants or needs, the Lean Start-Up approach can save you time, funds, and other valuable resources in the long run.
According to Eric Ries, author of the Lean Start-Up, there are five key principles that should be applied when starting a small business:
Entrepreneurs are everywhere: entrepreneurs can be found in all industries, from healthcare to entertainment. Most entrepreneurs start working on projects in their spare time.

Entrepreneurship is management: each start-up is different, therefore your managing style should be flexible and efficient.

Validated learning: in order to build a viable business, lean start-ups should run experiments to test their product or service. Learning who your customers are and understanding their problems, and then using this information to provide a solution through experimentation, is key.

Build-measure-learn: the MVP enables lean start-ups to rigorously test their product or service and gather customer feedback on the user experience. Different iterations are made to determine whether you need to move ahead or rework the product (known as a "pivot").

Innovation accounting: this process involves holding yourself accountable by prioritizing work, measuring progress, and setting up milestones to achieve the desired outcomes.
To find out more, go to theleanstartup.com.
3.2
Create a lean business plan.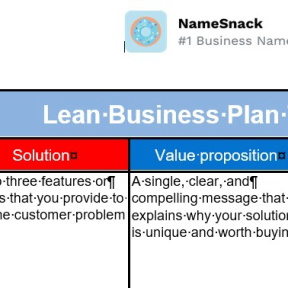 A lean business plan is a one-page plan that details your customers' problem(s), your solution to their problem(s), your value proposition, unfair advantage, metrics, cost structure, and revenue streams.
This document is concise and is meant to be continually updated as you test and improve your product/service.
Download our lean business plan template toward the top of this page to get started.
4.1
Ask family and friends for a loan.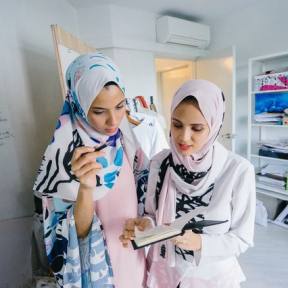 A great way to secure funding is to pitch your business idea to family and friends. You might have a generous relative or a friend who's willing to offer you an interest-free loan which you can pay back later.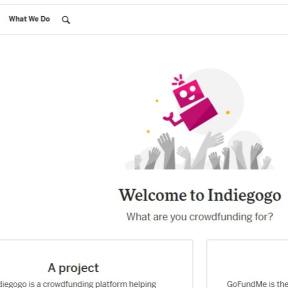 Crowdfunding platforms like Kickstarter and Indiegogo enable entrepreneurs to introduce their business ideas to the public and raise capital.
If investors like what you have to offer, they may decide to invest a substantial amount in your business in exchange for company shares or free products.
4.3
Apply for a small business loan.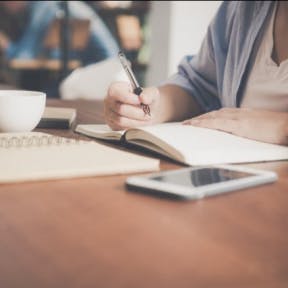 Bank loans — Traditional bank loans include term loans and lines of credit, but you will need to have a good credit score, collateral, a minimum annual revenue, and be in business for a certain length of time to qualify.
Small Business Administration (SBA) loans — The SBA provides federally-backed small business loans at low interest rates to businesses that do not qualify for traditional financing. Loans range from $5,000 to $5 million.
Online lenders — Online lenders provide term loans and lines of credit up to $500,000 within 48 hours. Some of these lenders are known for loaning to applicants with lower credit scores and do not request collateral if the loan is under $100,000. However, interest rates can be higher than other loan options.
Microloans — Microloans are small, short-term loans offered to small businesses and start-ups with low capital requirements. They typically have low interest rates and range between $500 and $50,000.
5.
Get rid of debt and maximize your cash flow.
5.1
Use balance transfer and 0% APR credit cards.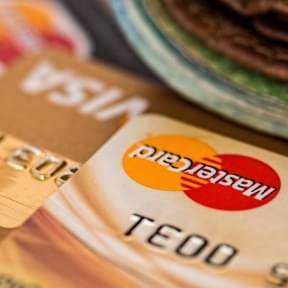 If you've already racked up some debt, consider transferring your high-interest balance to a credit card with a 0% annual percentage rate (APR).
With 0% APR credit cards, you won't have to pay interest on the balance or any purchases you make for 12–18 months, saving you thousands of dollars and giving you the chance to pay off old debt sooner. This will also give you the opportunity to finance large purchases like equipment or machinery.
That being said, there is a downside to this option. Many credit cards with 0% APR periods charge balance transfer fees of between 3% and 5%. And, once the free period is over, you'll pay a variable APR of 12.74% to 25.74%. For this to work, it's essential that you pay down your debt as soon as possible.
Be sure to compare balance transfer cards to find the right option for your needs, and don't hesitate to speak to a financial consultant to help you make the right decision for your business.
5.2
Use a bill payment service to make payments with your credit card.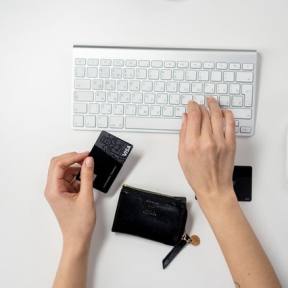 Once your business is up and running, make things easier for yourself by using an online bill payment service. This will enable you to maximize your cash flow and pay for equipment and overhead expenses using your credit card, even if the recipient does not accept credit cards in person.
FAQs:
How can I start a business with no credit and no money?
Think about what you can offer customers.
Research your target market.
Build up your savings.
Ask family and friends for a loan.
Apply for a small business loan.
Make use of balance transfer and 0% APR cards.
Follow the Lean Start-Up method.
Use a bill payment service to make payments with your credit card.
What business can I start without capital?
What are the cheapest businesses to start?
Second-hand bookseller.
Window cleaning service.
Pet sitting/dog walking.
Taxi service.
Tutoring.
Tour guide service.
Home cleaning service.
eBay sales.
Homemade soaps.
Grocery delivery.
Errand service.
Virtual assistant.