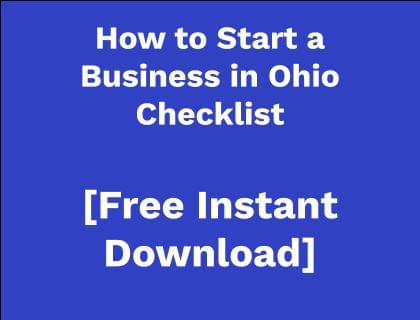 How to Start a Business in Ohio Checklist:
Download our free checklist for starting a business in Ohio, in PDF format.
Download Now
How to Start a Business in Ohio: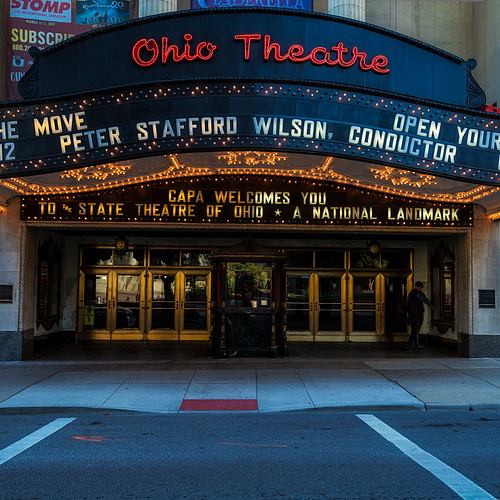 Ohio's registration process has become fully automated, making it easier and faster to register a business. All filings can be made from one portal, with a flat fee of $99.00 to register.
1.1
Review Ohio formation options.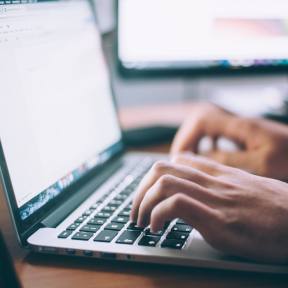 Ohio offers 6 ways of forming your business. Review these closely and pick the one that fits your business best.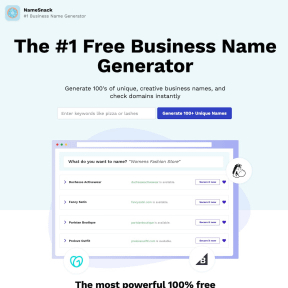 When you have potential names for your business, you should run these names through the Ohio business name database to see if they have already been registered.
You should also search the USPTO trademark database to see if the names have been trademarked.
Names that include your keywords and have been registered will appear in a table. The status of the name will be active (in use), canceled (withdrawn by the applicant and free to use), or dead (expired names that are free to use).
You can select the option to only search exact business names if you have a specific business name in mind.
You can filter your search to only search for prior business names, registered agents, incorporators, or document ID.
Search for names that are similar to yours or sound similar to be sure that your name is distinct.
When applying to reserve a name, you will need to furnish details about the business owner, your business name ideas, and filing type. The standard filing fee is $39.00, with express options at $100.00 (two days), $200.00 (one day), and $300.00 (four hours).
From the business search page, search for trademarks/service marks to see if your business name is available to trademark.
1.3
Get an Employer Identification Number.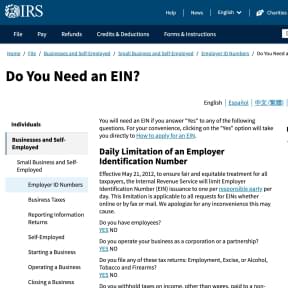 Nearly all businesses will need to register for federal taxes by applying for an employer identification number.
1.4
Register your business in Ohio.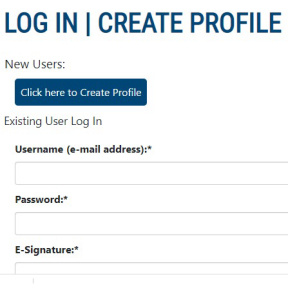 The Ohio secretary of state website has a portal for all business filings. You will need to log in or create an account, and select the type of business you would like to start. It costs $99.00 to register a business in Ohio.
You will need to submit your email address, create a password, and enter your full name, address, and phone number to create a profile.
1.5
Obtain necessary permits and licenses.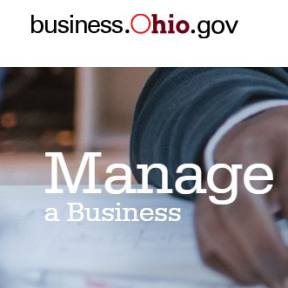 All businesses in Ohio need a business license, which is distributed when a business is registered.
There are several professional licenses required by certain businesses, so you will need to research your industry's requirements on the Ohio government business portal.
2.
Register your business for taxes.
2.1
Register for sales and use taxes.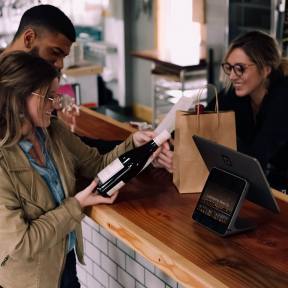 Businesses that sell, lease, or rent goods, as well as some businesses that provide a service, need to register for sales and use tax.
Select the Sales Tax (UST-1) option.
Upload your completed (UST-1) form.
Follow the on-screen instructions and complete any information requested.
Verify that all information is correct and select 'Next.'
Wait for the site to calculate your returns and check that it is correct. If it is, select 'Accept.'
Proceed to the payment page and enter your payment information.
Complete the checkout process.
2.3
Register for employer withholding tax.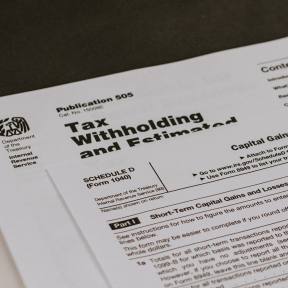 Businesses with employees need to register for employer withholding tax. Employers also need to withhold school district income tax from employees who live in a school district that enforces this tax.
Select Upload a new file.
Enter your email address and upload your completed W-2 form.
Follow the prompts on screen and wait for the confirmation message.
3.
Hire employees and report them to the state.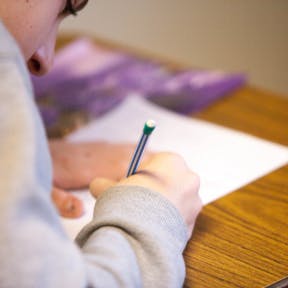 Form I-9 verifies that your employees are legal US citizens or eligible to work in the U.S.
3.2
Report to the Ohio New Hire Reporting Program.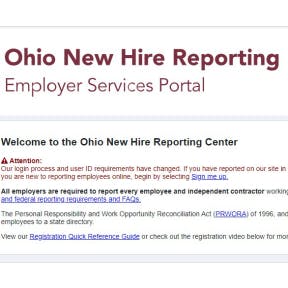 Report any new hires to the Ohio New Hire Reporting Program by completing a new hire reporting form.
When reporting new hires, you will need to submit:
Contractor/Employee's Full Name.
Contractor/Employee's Address.
Contractor FEIN/Employee's Social Security Number.
Contractor/Employee's Date of Hire.
Contractor/Employee's Availability of Medical Benefits (optional).
Contractor/Employee's Date of Birth.
Employer's name.
Employer's Federal Employer Identification Number (FEIN).
Employer's address.
Provide address where Income Withholding Orders should be sent.
Employer's Phone, Fax, Email, Contact Name (optional).
3.3
Contact the Ohio Department of Commerce.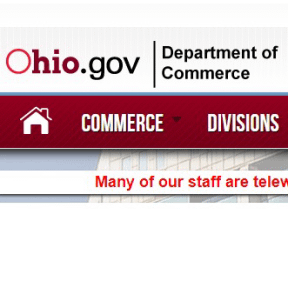 To find out which posters your business needs to display, you should contact the Ohio Department of Commerce.
Ohio Business Types:
1. Corporation.
A corporation is formed by owners who are known as shareholders. These shareholders hire a board to make executive business decisions, and the board hires officers to manage everyday business operations. Corporations can sell shares in their business and owners are not liable for any debt. Ohio corporations need a statutory agent.
2. Sole Proprietorship.
A sole proprietorship is usually formed by one person who is responsible for all liabilities and debts. The business and owner are considered a single entity so the owner will have to file a Doing Business As (DBA) form if they would like to do business under a name other than their own. Unless a DBA is filed, Ohio does not require sole proprietorships to file any other documents.
3. General Partnership.
A general partnership consists of two partners who share profits and are equally responsible for debts. Partnerships pay income tax instead of corporate tax, making tax rates more manageable in Ohio.
4. Limited Partnership.
In this partnership, one partner is a general partner who runs the business and takes on all liabilities and debt. The other partner is a limited partner who contributes to capital and shares in profits, but is not responsible for any debts.
5. Limited Liability Partnership.
A limited liability partnership consists of partners with limited liability who have no personal responsibility for debts. The partners manage the business.
6. Limited Liability Company (LLC).
An LLC is a more formal business structure than a partnership but more flexible than a corporation. Owners are known as members, and are not personally responsible for the business's debts. Anyone can be a member of an LLC, including other LLCs. A limiting factor with this business type is that shares cannot be sold. LLC owners who are active in the business are required to pay self-employment tax on profits. LLCs in Ohio must have a statutory agent.
FAQs:
How much does it cost to register a business in Ohio?
It costs $99.00 to register a business in Ohio.
What permits do I need to start a business in Ohio?
Is Ohio a good place to start a business?
Ohio has a fully-automated registration process making it easy to register a business in Ohio.
How do I start my own business with no money in Ohio?
Ask friends and family for a loan.
Apply for an SBA loan.
Try crowdfunding.
Look for partners.
Try small business grants.
How do I get a vendor's license in Ohio?
Prospective retailers can obtain a vendor's license immediately through the Ohio Business Taxes.
Do I need a vendor's license to sell online in Ohio?
Yes, you need a vendor's license to sell online in Ohio.
Do I need to register my business in Ohio?
Yes, you need to register your business with the Ohio Secretary of State.
Can I be my own statutory agent in Ohio?
Yes, you can be your own registered agent, as long as you meet the Ohio requirements.
Where can I apply for an Ohio business license?
The Ohio secretary of state website has a portal for all business filings.
Are there any specific rules for an LLC in Ohio?
In Ohio, you must file Articles of Organization with the Secretary of State to form an LLC. The fee is $99.00.
How much does it cost to start a business in Ohio?
At a minimum, it costs $138.00 to start a business in Ohio – $99.00 to incorporate an LLC and $39.00 to register a business name.
Do I need workers' compensation?
Yes. By law, small businesses in Ohio must provide workers' compensation to their employees in case they are injured on the job.