How to Start a Barbershop: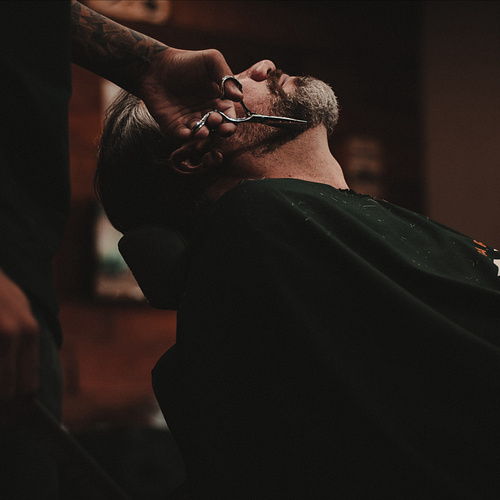 If you are interested in starting your own barbershop, follow our detailed guide below.
1.1
Research existing barbershops.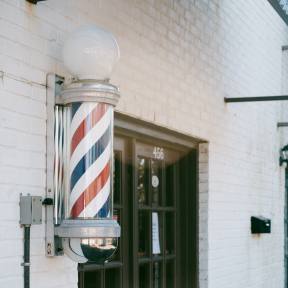 Find out as much as you can about how the big franchises conduct business, what services they offer, and in which ways they are doing things differently. Likewise, research smaller, successful, independent shops, and learn about the approach they take to offering their services, marketing their brands, and innovating in the space. Pay attention to business models, supply chains, and quality of service.
1.2
Decide how you will compete.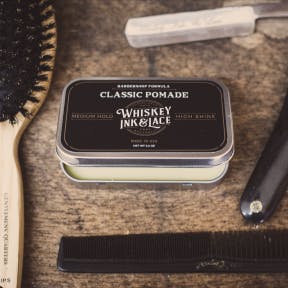 These days men are seeking more than just a haircut. They are looking for a barbershop experience that is more upscale, includes skincare and hair care services, and a place to socialize, relax, and network.
There are opportunities for creating hybrids. Some barbershops have coffeeshop-style waiting areas and sell clothes or hair care products. At the same time, there is also a need for in-and-out, quick-service offerings without any frills. Depending on your research into the industry, and what it is you want to achieve, seek a unique approach to what you will be offering the market.
1.3
Decide on a business model.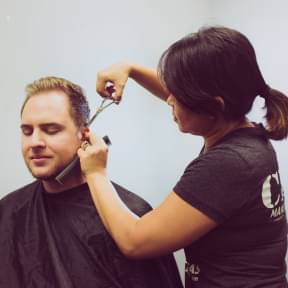 There are three main business models in the barbershop industry: booth rental, commission, and full-time employment.
Booth rental barbershops ask barbers to pay a monthly fee. Essentially, the barbers are independent contractors who rent space in your barbershop.
The commission model is a partnership between the owner and individual barber where a percentage of each cut is paid as commission to the barber giving the cut.
Finally, there's the full-time employment model, wherein you employ a barber, pay them a salary, and possibly offer them other benefits.
1.4
Consider franchising.
Franchises, in some ways, make the process of starting a barbershop easier. They've done the thinking and planning for you. The concept, branding and business model are already in place, all you need is a location and funding.
1.5
Choose your role in the shop.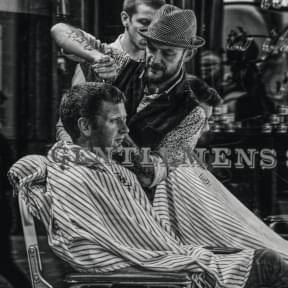 Will you be playing a management role, focusing entirely on running and growing your business, or will you also be cutting hair part time?
2.
Create a barbershop business plan.
2.1
Write an executive summary.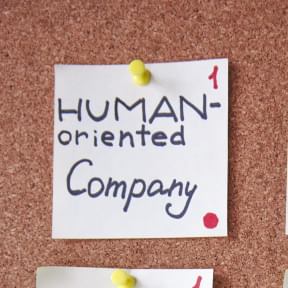 Describe what your business will do, write out your mission statement, and explain what makes your business unique.
2.2
Describe your ideal or current location.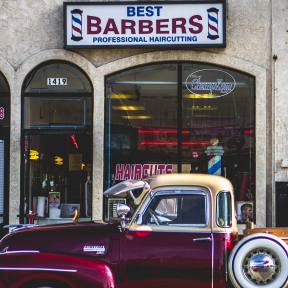 If you do not have a location yet, describe the ideal location you would like for your business. Refer to your market research to show why you would like to work in a particular area.
2.3
Describe your launch.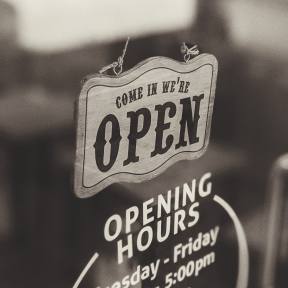 State when you would like to launch, and if you will be hosting a launch party and if you are offering opening specials.
2.4
List your sources of revenue.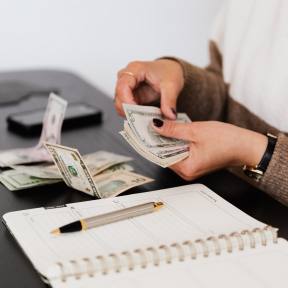 Let investors know how you will be earning money. Your main form of income will be from grooming services, but you could also sell hair and beard products.
2.5
List your essential staff.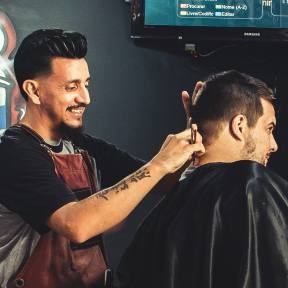 List the job titles of roles you will need to be filled when you launch the business.
Staff members you may need include:
Barbers.
A receptionist.
Cleaning staff.
A barista (if you offer coffee).
2.6
Describe your marketing strategy.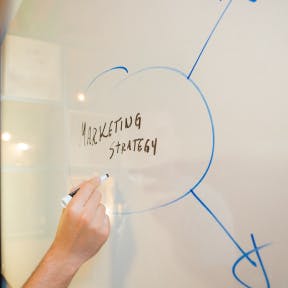 Explain how you will market your business using social media, flyers, or paid advertisements on Google.
This section should also include a description of your target market, and a summary of your SWOT (strengths, weaknesses, opportunities, and threats) analysis.
2.7
Name and describe your competition.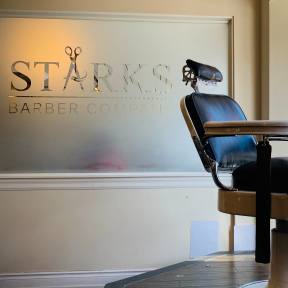 List at least three barbershops that you have identified as your competition. Describe how they are similar to your business, as well as how your business differs.
2.8
Describe your finances.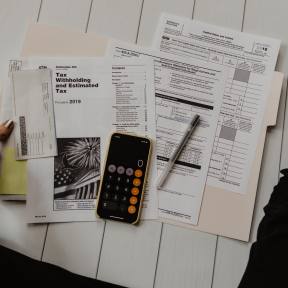 List your startup expenses, calculate your break-even point, and include your revenue projections.
Download our free barbershop business plan template to find an in-depth guide to writing about your finances. You'll find the template toward the top of this page.
2.9
Describe your future plans.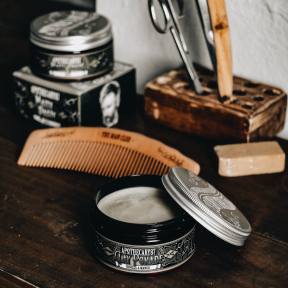 Discuss how you plan to grow your business. This may include opening another location, selling more products, and/or hiring more staff.
3.
Form your barbershop company.
3.1
Create a legal entity.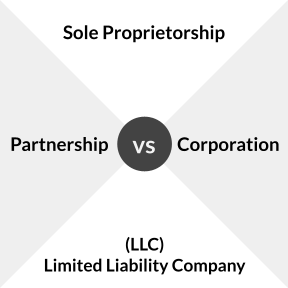 Forming a business entity protects you from liability and can save you money on taxes. You have four possible legal structures to choose from for your barbershop: sole proprietorship, partnership, limited liability company, or a corporation.
Most barbershop owners choose LLC. This structure protects you from personal liability. LLC's are more flexible when it comes to taxes, but can be difficult to set up.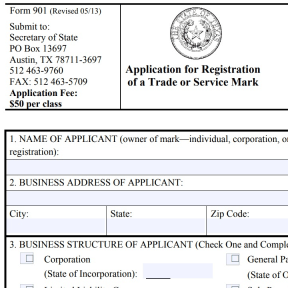 Create name ideas with a business name generator and narrow down your choices by asking potential customers for feedback.
Once you have chosen a name, take it one step further and protect your business's name and logo with a trademark.
3.3
Register your company.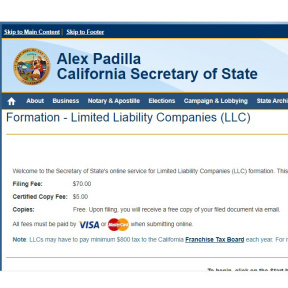 File a DBA (doing business as), or file LLC paperwork with the State, or register a trademark.
3.4
Get an Employer Identification Number (EIN).
An EIN, or Federal Tax Identification Number, is assigned by the IRS to businesses. If you employ staff members, you are required to have an EIN.
3.5
Set up legal and financial basics.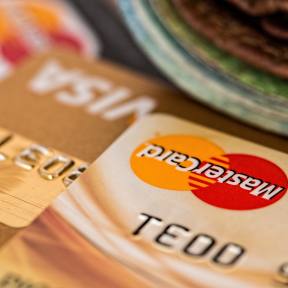 Opening a business bank account that is separate from your personal accounts protects you from liability and gains you access to business banking services.
3.6
Apply for a business credit card.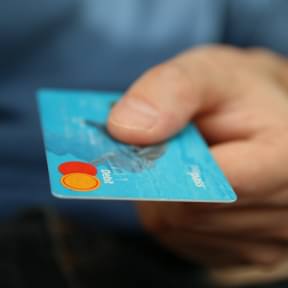 Having a business credit card is a good way to track business expenses, earn rewards, and have more purchasing power.
4.1
Research funding options.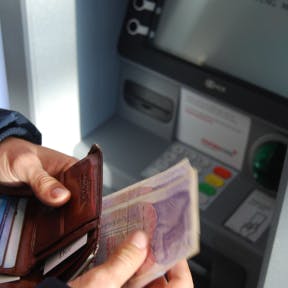 To get set up and have the products and equipment you need to run your barbershop for the first few months, you'll need a substantial sum of money, which can come from a financial backer.
There are two main types of financing models available to small business owners. Debt financing is what banks, government programs, and money lenders offer. The business owner will have a certain amount of time to repay the loan with interest.
Equity financing is what investors offer. It is money they pay into the business for a stake in the business.
4.2
Approach banks for a loan.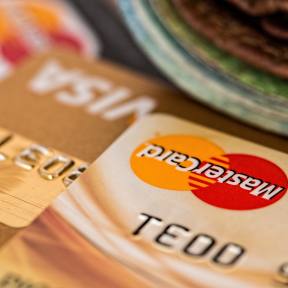 A small business loan is the most common way to finance a new business, so you should approach several banks to find out about their loan programs.
4.3
Apply for a business credit card.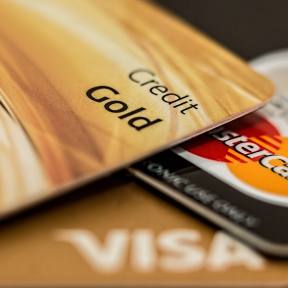 A business credit card can help to cover day-to-day costs that can easily be repaid.
4.4
Research small business grants.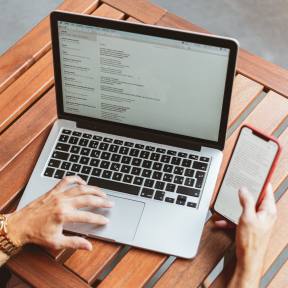 There are a number of grants available for small businesses. Research grants for the personal grooming industry or general small business grants offered by the government or private organizations.
5.1
Think about your target market and needs.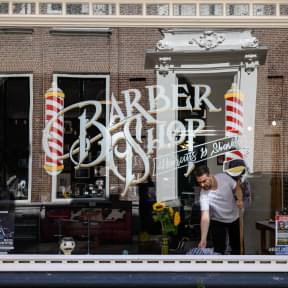 There is a lot to consider when deciding on a location for your barbershop. Depending on your budget, and the nature of your barbershop, you will be looking for certain characteristics that boost brand identity, attract your target market, and elevate chances of growth and success.
5.2
Check that your location meets requirements.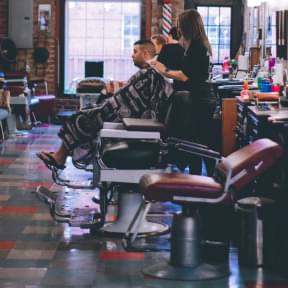 There are state cosmetology and barbering board requirements when it comes to setting up your barbershop, and it is important you make sure to comply with them.
Barbershop facility requirements:
Hot and cold running water.
Public bathrooms.
Drinking water.
Containers for trash and soiled items.
Cabinets that close properly.
35 square ft. at least around each barber chair.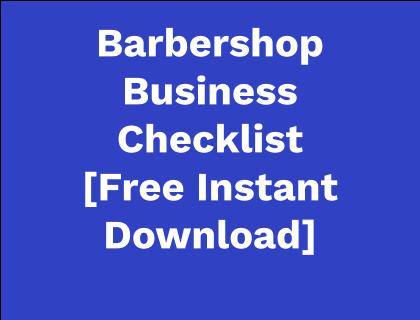 How to Start a Barbershop — Checklist
Download our free barbershop business checklist in PDF format.
Download Now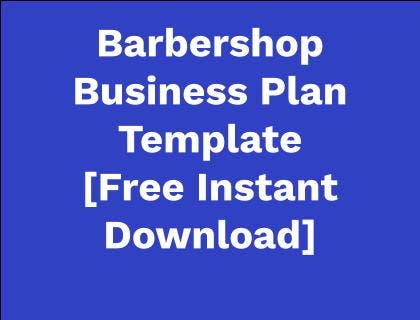 Barbershop Business Plan — Free Template
Download our free barbershop business plan template in MS Word format.
Download Now
Barbershop Metrics: Profit Per Cut
One of the most important barbershop metrics is Profit Per Cut. Essentially, profit per cut tells you how much the shop makes from every cut after expenses. To find this number, take the total number of sales, subtract the percentage you pay your barbers and other monthly expenses, and then divide the result by the number of cuts done in that month.
Let's assume you charge $25 a cut and manage as a team to do 2,400 cuts a month. And, having a 70/30 split between barbers and shop, you pay barbers 70% of earnings. Lastly, let's put your monthly expenses (rent, supplies, utilities, etc.) at $4,000. Now we have the figures we need to calculate our profit per cut.
Step 1: Calculate the total sales. Multiply the number of cuts done by the price of each cut.
2,400 x $25 = $60,000.
Step 2: Calculate the total barbers' pay.
$60,000 x 0.7 = $42,000.
Step 3: Subtract barbers' pay from total sales.
$60,000 - $42,000 = $18,000.
Step 4: Subtract monthly expenses.
$18,000 - $4,000 = $14,000.
Step 5: Divide this total profit by the number of cuts done that month.
$14,000 / 2,400 = $5.83.
As you can see, $5.83 is your profit per $25-cut.
What equipment does a barbershop need?
| Item | Price range |
| --- | --- |
| Clippers | $30.00–$180.00 |
| Shears | $10.00–$120.00 |
| Combs | $1.00–$25.00 |
| Hair dryers | $30.00–$250.00 |
| Barber pole | $100.00–$1,000.00 |
| After shave lotions | $7.00–$22.00 |
| Styling gels, wax, and pomades | $3.00–$35.00 |
| Hair care products | $9.00–$18.00 |
| Skincare products | $5.00–$25.00 |
| Straight razors | $13.00–$30.00 |
| Towels | $4.00–$40.00 |
| Capes | $1.00–$30.00 |
| Neck dusters | $3.00–$19.00 |
| Barber chairs | $350.00–$900.00 |
| Mirrors | $1.00–$10.00 |
| Lighting | $30.00–$140.00 |
| Nose trimmers | $11.00–$16.00 |
| Disinfectants | $12.00–$22.00 |
| Sterilizer | $120.00–$300.00 |
FAQs:
How much does it cost to open a barber shop?
Starting a barbershop costs roughly between $120,000 and $150,000. The cost depends on your business model, rent, government registration fees, and licenses and permits. Don't forget to factor in the cost of barbershop supplies.
How much money can you make owning a barbershop?
Estimates run from as low as $30,000 up to as high as $180,000 per year. It all depends on the location, expenses, whether you charge booth rent or pay commission and salaries, and whether or not you are going to be cutting hair as well as managing the shop.
Do you need a license to own a barber shop?
This depends on your state's license requirements. Generally, you don't have to be a licensed barber to own a barbershop.
How do I open a barber shop?
Refine your idea.
Create a business plan.
Legally form your barbershop company.
Find funding.
Find a location.
Set up your barbershop.
Secure suppliers.
Build your team.
Market your barbershop.
Host a grand opening.
How much do barbers pay for booth rent?
The average booth rental costs between $250.00 and $1,200.00 per month based on the shop and location.
Do barbers make a lot of money?
Barbers typically earn between $10.00 and $25.00 an hour but can be more, depending on experience.
How do barbers do taxes?
It depends on the business structure of your business. Most barbershop owners choose an LLC business structure. This choice protects business owners from personal liability and it's more flexible when it comes to taxes.
How far apart should barber chairs be?
Barber chairs should be spaced 4.5 to 5 feet apart to provide ample room for each barber.
Is a barber shop a profitable business?
A barbershop can be a profitable venture. While the annual wage estimate for barbers is around $20,000.00 per year on the lower end of the spectrum, around 10% have an annual income in excess of $50,000.00, according to the Bureau of Labor Statistics. While the barber industry experienced a notable decline in the late 90s and early 2000s, it has made a strong comeback.
What is the average barber salary?
Barber salaries typically range from under $20,000.00 to more than $50,000.00 per year, depending on expertise, experience, state, and employer.
How much does it cost to rent a chair at a barber shop?
It costs between $250.00 and $1,200.00 per month, according to our research. However, the cost will depend on the employer, and the barber's skills and experience.
What are the types of barbershop businesses?
Hybrids.
Mobile barbershops.
Throwback barbershops.
Brand cafes.
Mancave salons.
Pop-ups.
Airport barbershop booths.
Crowdsourced barbershop apps.
What licenses and permits do I need to start a barbershop?
Business operating license.
Certificate of Occupancy.
Building permit.
Fire department permit.
State cosmetology or barbering license.
How can I open a barbershop with no money?
Take out a commercial loan.
Take out a small business loan.
Attract investors.
Consider invoice financing.
Consider equipment financing.
Take out hard money loans.
Get a cash advance against credit card income.
Any tips for choosing a location for a barbershop?
The location should be easy for others to find.
There should be enough parking nearby.
Your target demographic should live or work in the area.
The space needs to fit your plans.
The space should be in good condition.
There should be constant foot traffic.
The area should be clean and safe.
The plumbing, electricity, and heating should be reliable.
How many parking spaces does a barbershop need?
There should be no fewer than three parking spaces nearby for every 1,000 square feet of space you have in your barbershop, according to our research. Keep in mind that there will most likely be local guidelines to follow.
How do I attract the right barbers?
Advertise on your website and industry websites.
Use social media.
Advertise in hairdressing magazines and journals.
Network.
Ask existing staff members to spread the word.
Put up a sign in the window.
Post to job sites using Betterteam.
Any ideas for a barbershop grand opening?
Offer $5 cuts.
Invite local celebrities for free cuts.
Partner with a local charity.
Have live music.
Have a bold theme.
How much does it cost to become a barber?
A state-recognized barber program costs between $2,000.00 and $11,000.00 depending on the school.
Do you need a degree to be a barber?
No, you don't need a degree, only a license from an accredited school.
How much is insurance for a barbershop?
On average, barbershop owners pay $425.00 a year for general liability insurance and $455.00 a year for professional liability insurance.
What is the difference between barber school and cosmetology?
The difference is in what is taught. Both professions cut, style, and wash hair, but barbers generally focus on cutting men's hair, and they are licensed to shave with a straight razor.
How much does beard-trimming cost?
An average trim costs $15.00.
Do barbershops do eyebrows?
Yes, barbers will trim eyebrows with a clipper, but won't tint or do any delicate shaping.
How much does an apprentice barber earn?
On average, an apprentice barber can earn between $9.93 and $13.90 per hour.
What should I consider when starting a barbershop for men?
Who is your ideal customer?
What products and services will you provide?
Is your pricing right for your target customer?
What sort of customer experience are you going to offer?
Is your location right for your goals?
How do barbershops clean their tools?
According to health and safety standards, all barbershop equipment, implements, tools, and materials need to scrubbed with soap and then disinfected with EPA-registered bactericidal, fungicidal, and virucidal disinfectants, or isopropyl alcohol, and ethyl alcohol.
How does a barbershop get barbers?
Barbershops can attract barbers by advertising on their website, industry magazines, local newspapers, and across social media platforms. Networking at industry and community events, and asking existing staff to spread the word are also effective ways to get new barbers. You could also post the position to job sites using Betterteam.
What are the ongoing expenses for a barber shop?
There are three areas that make up your running costs, or expenses. They are material costs, overall costs, and employee costs.
Material costs relate to the supplies you need for delivering your services, as well as to the products and items you sell.
Overall costs include rent, utilities, advertising, etc.
Employee costs constitute salaries, commissions, taxes, etc.
Do you need a barber license to open a baber shop?
No. You can open a barbershop if you are not a licensed barber yourself, but you will need a team of licensed barbers, as well as a business license and a location.
Do startup barbershops usually last?
There aren't barbershop-specific failure rates available, but according to the U.S. Bureau of Labor Statistics data, roughly 20 percent of small businesses fail within their first year, and about 50 percent fail within 5 years.
Should I put full dividers between barber chairs?
Some states may require your business to put up full dividers because of social distancing rules. Check with your county to see what their protocols are.
What are the benefits of owning your own barbershop?
The major benefit of owning a barbershop is that you can make more money. As a barbershop owner, you can rent booths to barbers, or have a 70/30 split with the barbers, while at the same time cutting hair yourself. That's not to mention the greater sense of self-accomplishment that comes with starting and running a successful business.
How difficult is it to run a barbershop?
Starting and running a barbershop is a challenge. Most of the responsibility falls on your shoulders, from managing employee schedules and inventory to implementing marketing strategies and complying with tax regulations.
What books should I read before starting a barbershop?
"Barbershop Now!: How to Open A Barbershop" (Volume 1) by Eric Ryant and Jeff Grissler
"Ready, Set, Go!: The Start-Up Guide for Opening, Remodeling & Running a Successful Barbershop" by Eric Ryant and Jeff Grissler
"The Wealthy Barber" by David Chilton
"The Art of The Start" by Guy Kawasaki
How do I write a barber shop business plan?
What can I expect in my barber shop monthly expenses?
Rent.
Insurance.
Salaries.
Equipment leases.
Utilities.
Beauty and hair products.
Marketing.
What do you need to open a barber shop?
A good idea to ensure that you can attract customers and compete with the market.
A solid business plan.
A business name, registration, and tax registration.
A business account.
Salon management software.
Start-up finding.
A prime location.
Equipment and products.
A qualified team.
A good marketing plan.
How do I start a barber shop from home?
Get your barber license.
Ensure you have a large space with running water, where you can keep your equipment permanently and where it won't be difficult to clean up cut hair.
Plan how you want your barbershop to look and prepare your space.
Source proper equipment, including a barber chair, mirror, and counter.
Invest in professional cutting equipment and products, including clippers, scissors, straight razors, combs, capes, disinfectant jars, spray bottles, shaving bowls and brushes, dusting brushes, creams, razor blades, and styling products.
Set up and arrange your space to create the atmosphere you're going for.
Build your client base, starting with family and friends, until you can finance a move into a proper shop space.
What things are needed to start a barber shop?
Barber license.
Business plan.
Business licenses and permits.
Tax and business registration.
Funding.
Location, equipment, and products.
What is a good barber shop design?
A good barbershop design is one that puts your customers at ease and makes them feel welcome. You can create a classic, traditional barbershop set-up by adding a barber's pole and using a rustic color palette of browns and creams. Or, you can go for a modern, trendy design with clean lines and a monochromatic color palette.
You should have a well-lit sign to draw attention and a comfortable waiting area that encourages people to sit and relax. Your flooring should be easy to clean of hair but should make a statement. You can use hardwood or the more traditional black and white tiles. To create the ambiance you want, don't underestimate the value of great lighting! Lastly, decorate your barbershop with witty signs, old posters, and attractive product displays.
What type of business is a barber shop?
According to the North American Industry Classification System, barbershops are classified as Personal Care Services. Most barbershops are sole proprietorships or LLCs.
How do I start a luxury barbershop franchise?
You can buy into a luxury barbershop franchise if you can pay the franchise fee and prove that you have the assets to equip and open your barbershop.
How much does a barber shop license cost?
A barber license costs between $75.00 and $150.00, depending on the state.
How do you manage a barber shop?
Talk to your customers and ensure you are providing a good service.
Ensure your staff is happy and have the best products and equipment to work with.
Lead with confidence, listen and communicate well, and help to resolve conflicts.
Cut any wasted expenses, services that aren't worth the resources, and staff members who aren't working out.
Delegate tasks and ensure staff is well-trained.
What is the average barber shop owner's salary?
On average, a barbershop owner earns $53,772.00 a year.
Where can I find a barbershop business plan sample?
You can use our step-by-step guide, which includes a free downloadable business plan template and checklist, when starting your barbershop.
What kind of barber equipment do I need to open a barbershop?
You will need equipment and products such as clippers, scissors, straight razors, combs, capes, disinfectant jars, spray bottles, shaving bowls and brushes, dusting brushes, creams, razor blades, and styling products.
Where can I find good barbershop software?
You can find some great companies that specialize in barbershop software, such as BookSteam, Acuity Scheduling, Timely, and MasterPeace live.