The pizza industry is growing. It is expected to reach a total annual revenue of $47.2 billion by 2023. There were roughly 75,000 pizza businesses in the U.S. in 2018, with over 5,000 of them closing their doors.
Technology is playing a much bigger role in the industry. Research shows that social media, online ordering, and delivery technology are giving brands a competitive edge. Domino's will soon take the top spot from PizzaHut because it embraced technology and sought new ways of reaching customers.
There is a growing demand for pizza in the U.S. and internationally. According to a recent survey, 83% of consumers eat pizza at least once a month, and a 2018 industry census reported that 60.47% of respondents noted an increase in sales in 2017.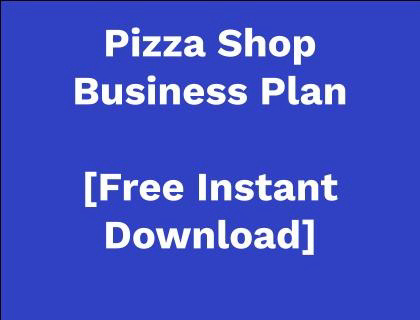 Pizza Shop Business Plan — Free Template
Download our free business plan template in MS Word format to help you plan your pizza shop.
Download Now
How to Open a Pizza Shop: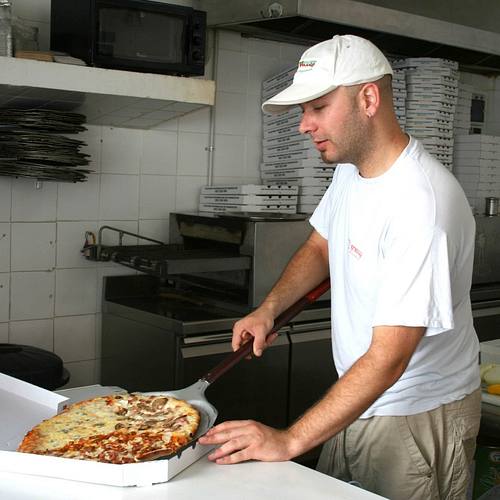 This step-by-step guide will take you through all the basics, from deciding which kind of pizza restaurant you want to open, to forming your business legally, figuring out equipment expenses, naming your business, and opening.
1.
Determine the type of pizza shop you want to open.
1.1
Choose between franchising and independent ownership.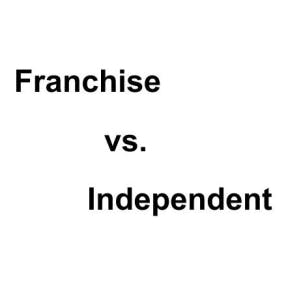 There are pros and cons to each of these options, and the decision will ultimately come down to your taste for risk and responsibility, your strengths, and budgetary constraints.
Franchises perform better than independents. In 2018, sales by chains and franchises were 70% higher than that of independents, and amounted to $745,557 on average per store. Independents reported $443,258 on average per store.
Independent ownership means that all the responsibilities fall on you, from creating the menu to building a brand and a positive reputation. You will have more control over the budget and will keep all the profits, but you will carry more of the initial costs of starting up. You will also have more control over branding, menu changes, employment structure, and ambiance but, without a track record of success, it is difficult to attract investors or source start-up funding.
With a franchise, a proven concept, established brand and reputation, clear marketing strategy, and business concept are all handed to you. There is often a franchising fee of up to several hundred thousand dollars, royalties and national advertising campaign fees, and proof of startup funding, but the business and menu guidelines have already been developed. However, you will have very little control over menu items and decor. Franchises do generally source financial support more easily because of their proven track records.
1.2
Decide what type of pizza shop you want to open.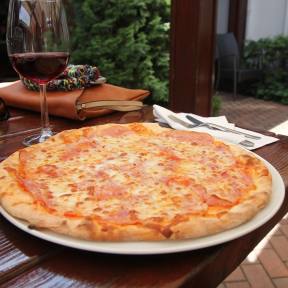 There are four main types of pizza shops: delivery, take-out, take n' bake, and dine-in. Each type of pizzeria offers a different range of services and attracts different customers. Each one has different startup and management needs.
Delivery pizza shops deliver pizzas to customers after orders are made online or on the telephone. Costs of insurance and delivery driver safety are major concerns, and customers will ultimately pay the increased cost of delivery.
Take-out pizza shops offer take-out pizza over the counter. These establishments are often small, require fewer staff, no waiters, very little tableware and furniture, and less equipment.
A take 'n bake offers the same services as a take-out but has even less equipment needs, as customers buy the pre-made pizza to bake at home. It does need more refrigeration and display cases.
Dine-in pizza shops are your typical pizza restaurants. It is the most expensive of the lot, requiring extensive kitchen equipment, furniture, tableware, music, lighting, waiters, etc.
2.
Write out a business plan.
2.1
Do the necessary research.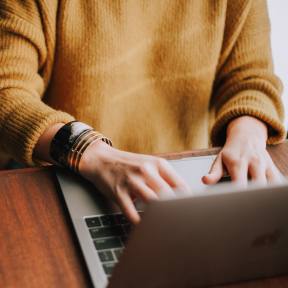 In order to write out your business plan, you will need to research your top competitors as well as the pizza market in your area. You will also want to research your customer base to find out what kind of pizza shop they would be more inclined to visit and the types of pizza they would enjoy the most.
2.2
Include all the essentials in your business plan.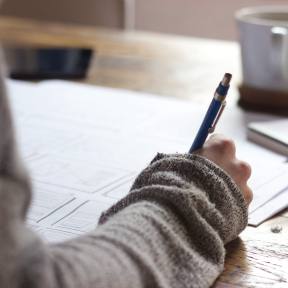 A business plan should describe your pizza business and brand, show how your pizzeria will grow, define what it will need to succeed, and outline possible challenges it is likely to face. This business plan is a sort of road map for you in the early stages and it can be used to get financing and attract partners.
Essentials for a pizza shop business plan include an executive summary, industry overview, market analysis, sales and marketing plan, ownership and management plan, operating plan, and financial plan.
3.
Choose a business name.
3.1
Try using a business name generator.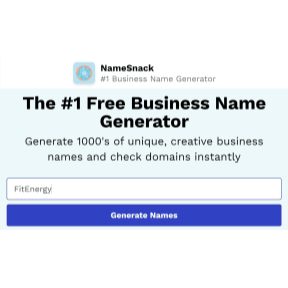 We recommend NameSnack, a free online-based name generator that uses AI to come up with thousands of potential names. With NameSnack, users can also do an instant domain name availability search.
3.2
Conduct a trademark search.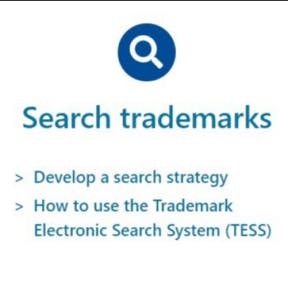 A trademark search with the U.S. Patent and Trademark Office should be done to ensure that the business name has not already been trademarked. Once you've confirmed that your business name is available, check with the Secretary of State in your state to confirm that your business name is not the same or similar to another registered business.
Once you've verified that your name is available for use, register it with the Secretary of State and trademark your business name. Read through our article on how to trademark a name.
4.1
Choose a business structure to register.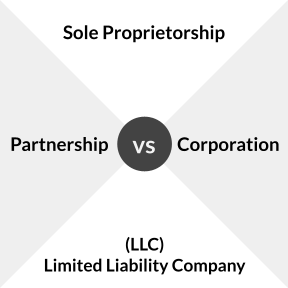 There are five types of business structures from which to choose when registering your pizza business: sole proprietorship, partnership, cooperative, limited liability corporation, and corporation.
A sole proprietorship is popular among small restaurants and family-owned businesses in the food-service industry. With this structure, the business is managed and owned by one individual who is solely responsible.
A partnership is suitable for businesses with two or more owners who will each contribute towards funding, property, and management. All partners will then receive a share in the profits and losses of the business. Similar to a sole proprietorship, the partnership has unlimited liability, which means all parties can be held liable if something goes wrong.
A Limited Liability Company (LLC) is the most popular type of legal structure because of minimal paperwork, flexibility, tax benefits, and a simple implementation process. This structure is known as a hybrid structure because it offers the legal protections of a corporation with the tax benefits of a partnership.
5.
Start planning your menu.
5.1
Collect recipes and form the menu.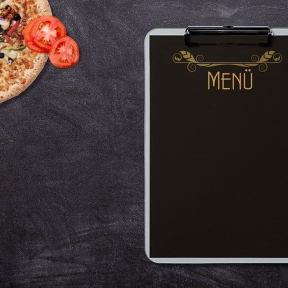 Your menu informs the way you build and market your brand. The ingredients you use, the flavors you experiment with, the traditions you follow, and those you ignore or tweak, will determine the equipment you need, the crowd you attract, pricing, location, employees, and start-up funding your shop will need. Therefore, complete this step before you start looking for funding, employees, and a storefront.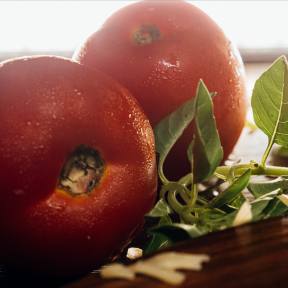 A recent study shows the quality of ingredients and the pizza crust are the deciding factors for consumers. Up 4% from 2016, 44% of consumers wanted fresh, high-quality ingredients and "the best crust" in 2018, and 49% are after more authentic pizzas.
Source local ingredients by visiting local farmers, farmer's markets, local breweries, expos, and exhibitions to form relationships with local producers of the ingredients you need.
Source ingredients from wholesale food distributors who service a wide variety of accounts with a wide variety of products nationwide. Some are regional. Sysco, US Foods, and PFG/Roma are examples of such distributors.
Depending on your needs, you might want to get most of your ingredients from providers who grow them locally. For other ingredients, it makes more sense to go with a wholesale distributor.
6.1
Determine how much money you will need.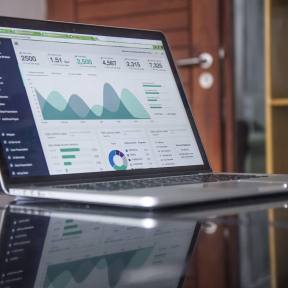 Before you start sourcing for funding, it's wise to first assess how much money you already have and how much more you will need to open your pizza shop.
6.2
Calculate all the costs of opening your business.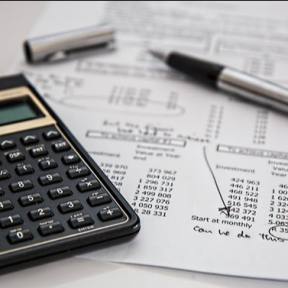 Business costs include registration, rent, hiring of employees, and the costs to keep it running on a daily basis for the next year. Once you have an overall number, you can start approaching potential investors.
It costs between $20,000 and $275,000 to start a pizza business. Common costs include a conveyor pizza oven for between $5,000 and $30,000, as well as a counter and a few booths costing up to $100,000.
6.3
Look into different funding options.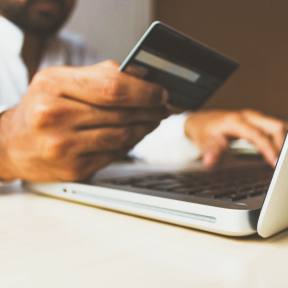 Use your cost summaries and business plan to apply for funding.
Ask friends and family first as it will not require applications or credit checks. Create a small presentation, include your business plan, and if possible, provide a promissory note in exchange for funding.
If you have a good credit record and a business that's less than two years old, you can get a business credit card. Business credit cards are generally used to cover small expenses like equipment or travel costs. It's important to note that credit cards have high interest rates.
Use peer-to-peer lending, which matches borrowers with lenders or investors by using online services. This bypasses traditional banks and credit unions, which could leave business owners at risk.
Apply for a small business loan from the Small Business Administration (SBA), a federal agency that offers small business loan guarantees, counseling, and training.
Open a business bank account separate from your personal accounts to protect yourself from liability and gain access to business banking services.
7.
Acquire all applicable licenses and permits.
7.1
Obtain a business license.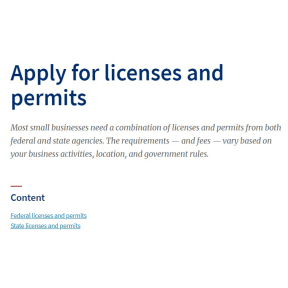 A business license legitimizes your business as a legal entity. However, not all states require a statewide business license. To find out if your state requires a statewide business license, and to apply for one, visit your state's small business website or the Small Business Administration website.
7.2
Apply for an Employer Identification Number.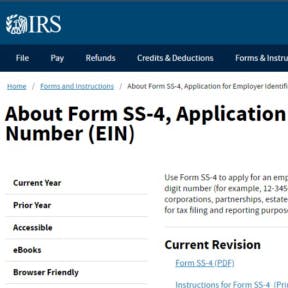 An EIN, or Federal Tax Identification Number, is assigned to businesses by the IRS. In the United States, you are prohibited from hiring employees if you do not have a registered EIN. Most businesses can apply for an EIN online.
7.3
Get a food handler's permit.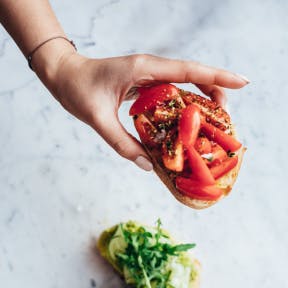 A food handler's permit is an official document to show to health inspectors that you have completed a state-approved food safety course.
7.4
Apply for a food service license.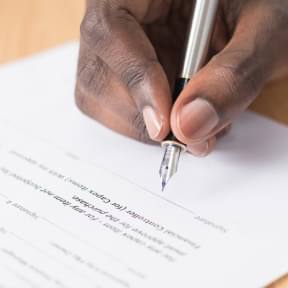 This license is generally issued by the city or county health department. The process involves an in-person health inspection if you want to operate a kitchen in a separate office or location space.
7.5
Get business insurance.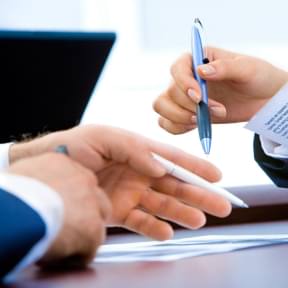 By getting business insurance, you can protect your business from losses caused by lawsuits, fire, flood, theft, etc. Consider obtaining small business insurance, a specific type of insurance that is intended specifically for small businesses with 50 employees or less.
8.
Find the perfect location.
8.1
Look into leasing a commercial property.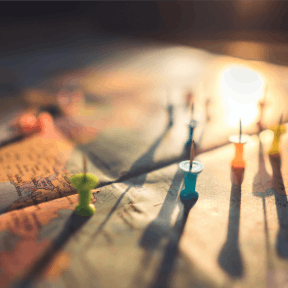 When starting a pizza restaurant, the most important decision you'll make is choosing the right location. You may want to set up on a busy street in the city center, at a shopping center, or in a new mall.
8.2
Transform the location.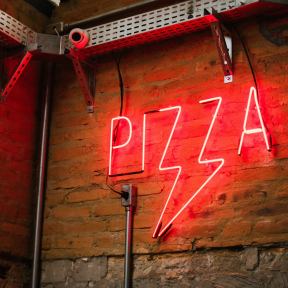 Once you have your location, it's time to make the pizza spot of your dreams. If your budget allows it, you could do some renovations and use the opportunity to set your pizza place apart from the competition.
8.3
Think about the branding of your pizza shop.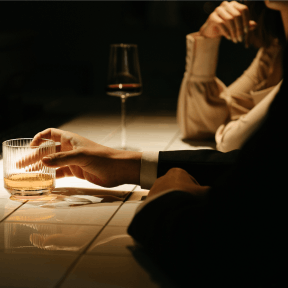 What do you want to say about your place? Choosing a brand for your pizza business could depend on your service style. All the elements, from lighting and seating to flooring, need to align under one theme.
8.4
Equip your pizza shop.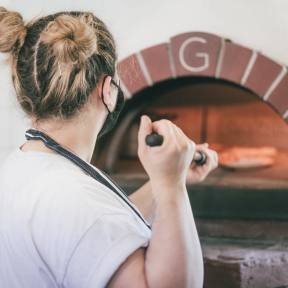 Good quality, reliable equipment is essential for running a successful pizza shop. It is important to buy the best equipment your budget will allow as cutting corners on equipment will cost you later.
Keep in mind that your brand and concept will determine a lot of the equipment you invest in. For example, if you're a traditionalist pizzeria, you'll need a wood-fired brick pizza oven. If you want an eclectic feel for the restaurant, you'll need interesting artwork and furniture.
A pizza oven can cost from $300 to $20,000 and over, dough sheeters cost from $1,500 to $10,000, refrigerators and freezers can cost from $3,000 to over $10,000, and preparation supplies (pizza cutters, cutting boards, serving utensils, pizza boxes, etc.) can cost anywhere from $200 to over $2,000.
8.5
Make sure your kitchen layout works.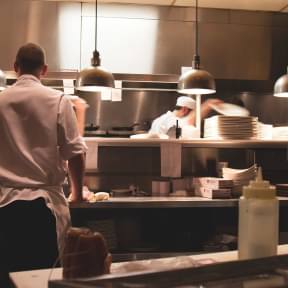 The kitchen is the heart of your restaurant, so the layout is essential. It needs to adhere to safety regulations and it must be easy to work in. Ask your kitchen management staff to help you make design decisions.
9.1
List how many employees you will need in your pizza shop.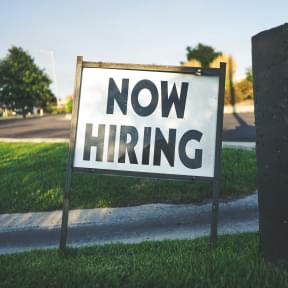 Regardless of the size of your pizzeria, there are a number of roles that need filling if your business is to be successful. In the beginning, there will be an overlap of duties while your business grows, but in time you will need to employ people to fill specific roles.
There are hiring tools, such as Betterteam, to help you with attracting, onboarding, and keeping track of applicants.
A manager will be required to handle purchasing, track inventory, train and manage both front-of-house and kitchen staff, and do marketing. Managers at restaurants are paid an average of $42,387 a year.
A pizza chef will be needed if you want to be experimental with your pizza offerings and make signature pies that will set your pizza shop apart from others. Expect to pay your chef roughly $48,000 a year.
Cooks assist the chef, doing simple preparation while the restaurant is quiet or before the restaurant opens. Cooks are paid an average of $575 to $650 a week.
If you open a dine-in pizza shop, you should consider a bartender to serve your customers drinks. They also prepare the bar, order supplies, check the liquor requisition sheet and inventory, and then clean up the bar area just before closing. A bartender is paid an average of $16 an hour, tips included.
Good servers make a good impression and keep customers coming back. They must be able to handle pressure, multi-task, serve several tables at a time, be friendly, and maintain a positive attitude. Generally, servers are paid minimum wage plus tips.
Dishwashers ensure there are always clean dishes and cutlery available. They are usually paid minimum wage.
You'll need someone to clean the tables, floors, kitchen, and toilets before and after service. In many cases, cleaning staff work for minimum wage.
As your pizza restaurant grows, you might want to employ someone part-time to greet guests, seat them, take reservations, and work the cash register. Hosts are paid minimum wage, mostly.
9.2
Have contracts written up.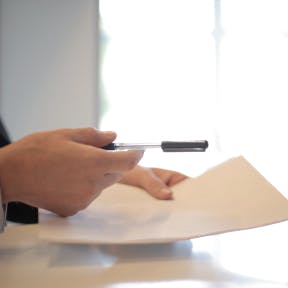 Your pizzeria will need a set of basic employment contracts. You can have a lawyer put one together.
10.
Market your pizza shop.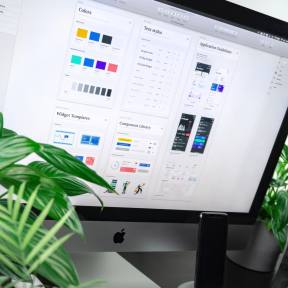 Your website should be user-friendly, informative, and perfectly aligned with your brand. There are many website builders to choose from and most of them have free versions with lots of templates to help you get started. Make sure you include online ordering and booking for customers.
Pay-per-click advertising and optimizing your website for search can also have huge payoffs. Do extensive research on these topics or hire a local agency to help you.
10.2
Invest in social media.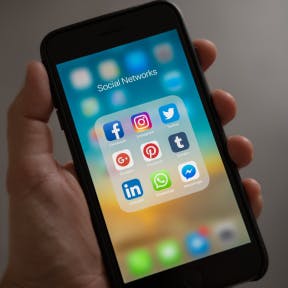 Facebook and Instagram lend themselves nicely to pizza shops. Just remember that the point of social media is to actively participate in it. Be accessible to your customers and share relevant pictures, videos, and memes regularly and freely.
10.3
Use the space in your pizza shop.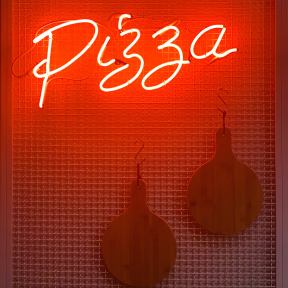 Consider using digital signage. You might want to have one or two screens put up in your pizzeria, and instead of having them on a TV channel, use them to advertise, or display menus and items on the menu, promotional deals, or other information. You can design your own digital signage with free digital signage software.
10.4
Register on Google My Business.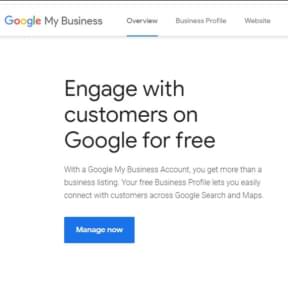 If you want to appear when someone asks "where is the nearest pizza shop?" be sure to register for Google My Business. Also, consider setting up a Yelp page and asking happy customers to rate your business.