Before taking the leap, try answering a few questions about yourself. Am I comfortable working long days, including weekends and public holidays? Do I have good customer service skills? Am I able to handle drunken, rowdy customers? Do I have the requisite management experience? Do I have the discipline and diligence to deal with paperwork and administration?
From branding and conception to health and safety inspections, this article presents ten critical steps every aspiring bar owner will need to take before making the leap.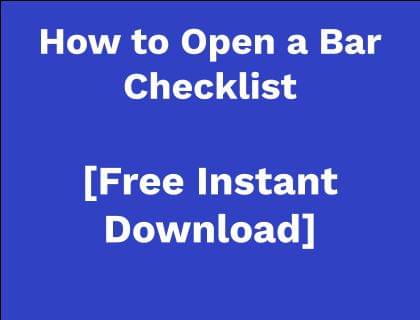 How to Open a Bar — Checklist
Download our free checklist in PDF format to help you stay on track when opening your bar.
Download Now
How to Open a Bar: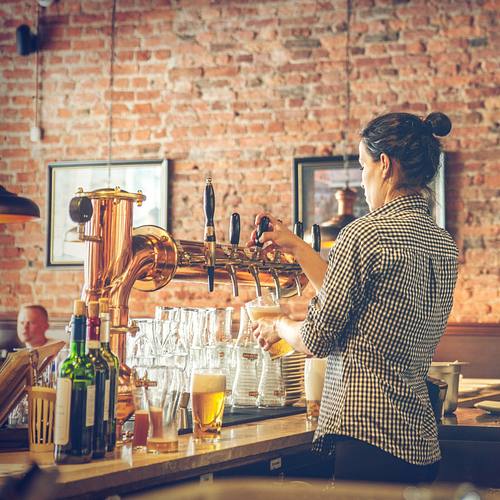 The 10 step blueprint to opening your own bar.
1.
Decide what type of bar you would like to open.
1.1
Look into the different types of bars you can open.
The type of bar you choose informs everything about your bar, including its design, location, dimensions, choice of alcohol and food, and its personality. There are five distinct categories of bars: sports bars, neighborhood bars, beer bars or tap houses, brewpubs or breweries, and specialty bars.
Sports bars cater to a very specific clientele, often with very specific needs. People come to sports bars to watch sports and drink beer, in that order. However, sports bars are also expected to serve a variety of foods and snacks. Sports bar menus typically include burgers, pizza, barbecue wings, nachos, etc.
Creating an optimal viewing experience is your primary goal in a sports bar, so you will need to invest in television screens of varying sizes, as well as audio and lighting equipment. You will also need to make certain that each seat has a good view of a television before you think about alcohol.
Neighborhood bars are ubiquitous across America, but their revenues vary and are dependent on location and market. One constant with neighborhood bars is a loyal consumer base. These bars don't demand much in terms of style and variety. What they need to do is create a space that a community of people can share and call a "home away from home."
Expect to invest in things that foster a sense of comfort, like pool tables, music machines, video games, or dartboards.
Beer bars are much cheaper to set up than other bars since a beer-only alcohol license typically costs far less and you will only be offering an assortment of beers (and possibly food) on your menu. Although location and market will influence your costs, less startup capital is required to set up a beer bar, with costs estimated at $20,000 to $100,000.
Brewpubs are more expensive to set up because you are manufacturing your own beer and investing in your own brewing equipment and expertise, which will rocket your startup costs to an estimated $100,000 to $1 million.
The upside of starting a brewpub is that you will own your very own, unique product that no other bar sells. Beyond quality, you also get to control the quantity of your product, giving you greater logistical power in your business operations.
Specialty bars focus on one particular drink or theme, be they a wine-only bar or something more extravagant, like a cigar bar. Specialty bars are generally small, will have more personality than a regular bar, and will be located in upmarket neighborhoods. The location and type of alcohol sold will influence the startup costs of these establishments.
One of the benefits of specialty bars is that they are very popular for parties, meetings, and corporate events. The last few years have seen a trend in the hiring of specialty bars to host such occasions.
1.2
Pick a name for your bar.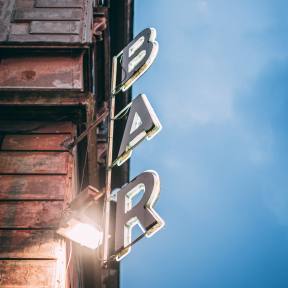 Don't underestimate the value of a good name. Your bar name should be consistent with your bar type and brand. The name should resonate with your target audience. Remember that your bar name will be at the vanguard of your marketing efforts, so choose well.
2.
Create a bar business plan.
2.1
Include all the essential elements in your business plan.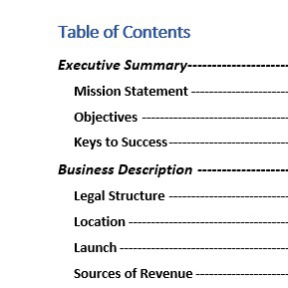 An effective business plan will achieve seven things:
Summarize your business proposition.
Define your company structure.
Offer an extensive market analysis.
Detail your business offerings.
Describe your management plan and ownership structure.
Explain your marketing and advertising strategy.
Outline your financial projections.
We've created a business plan template to help you get started. You'll find it toward the top of this page.
2.2
Know who your customers are.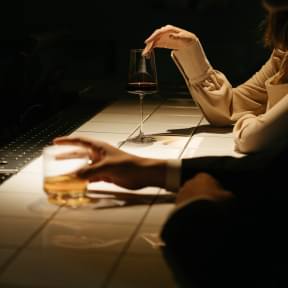 As a prospective bar owner, you are presented with a choice: find a location and adapt to the local market, or find a market that your bar concept is suited to and establish your presence there.
If you choose to find a location and adapt, you will need to gather market information about the area you are opening in before you decide on a bar concept. Data on demographics such as age, gender, and income levels will paint a picture of the type of customers you are likely to find.
If you choose to find the right market for your concept, you will need to obtain statewide demographic data that would determine where your ideal area would be.
In both cases, we recommend hiring a specialized marketing firm to research the local market, make sense of the data for you, and advise you on the proper course of action.
2.3
Study your competitors.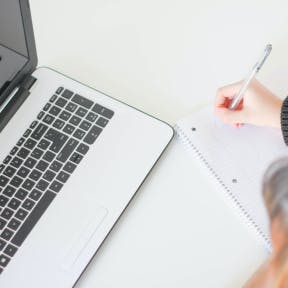 Understanding your competitors involves gathering data on local bars for analysis. Again, we recommend hiring a marketing firm to accomplish this, but you could also carry out your own investigation.
Try visiting bars in the area and speaking to people. How busy are the bars? Are they as busy on weeknights as they are on weekends? What do they charge? How is their food? What kind of customers frequent the place? What do they think of the bar?
Combine your quantitative and qualitative data to paint a detailed profile of your competition.
3.
Form your bar company.
3.1
Set up a legal entity.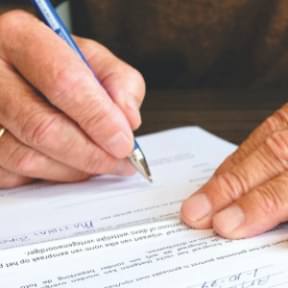 For a bar, you'll want to form a Limited Liability Company (LLC). LLC taxes are reasonable and they protect personal assets in the event that you default on a loan or are sued.
You may also choose to set up a corporation, sole proprietorship, or partnership.
To help you with the legal process, consider hiring a lawyer or business consultant.
3.2
Invest in business insurance.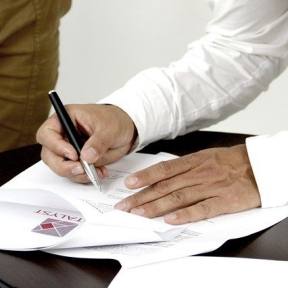 There are two types of liability insurance every bar owner should get. Premise liability protects the business should someone get injured on your premises. Dram shop liability protects you in the event that you over-serve alcohol to a customer and a third party is involved in a road accident.
3.3
Obtain the necessary licenses and permits.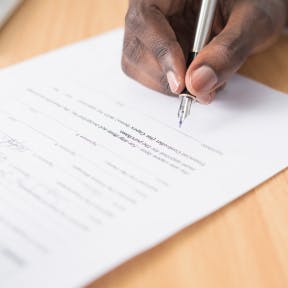 Make sure you know about and have all the licenses and permits that you will need.
Liquor license rules differ from state to state, but this handy guide will give you more information on each state's liquor license rules. Liquor license application forms can be obtained from your local Department of Alcoholic Beverage Control. The investigation process will typically take 45 to 60 days, with successful applicants waiting a further 30 days for issuing.
Registering with the IRS is critically important to avoid tax penalties. Be sure to apply for an EIN.
A license for serving food will be required, ensuring that your bar adheres to safety and sanitation standards. Food licenses differ from state to state, but the license typically starts at $50.
It's very important that you both protect your intellectual property and not infringe upon others. We recommend consulting with a trademark attorney to oversee the process.
Before undertaking any construction to renovate your space, you will need to submit your intentions to the local government.
You will need to maintain a record book where you can track the names of your suppliers, the quantity of alcohol you purchase, and the dates of purchase. Failure to present a record book upon inspection could result in a fine of up to $10,000. In some cases, penalties could include imprisonment. Refer to the Alcohol and Tabacco Tax and Trade Bureau's guide for further information.
4.
Invest in the right technology.
4.1
Purchase a reliable point of sale system.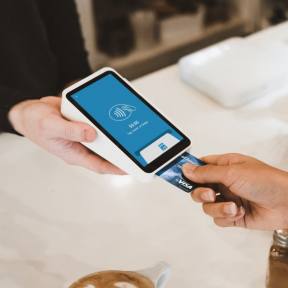 POS systems process orders and sales. POS systems should have menu items and prices programmed into them to facilitate speedy transactions. The average price for a restaurant POS system is $50.00 to $80.00 per month, but there are plenty of free options too.
4.2
Invest in a good mobile credit card reader.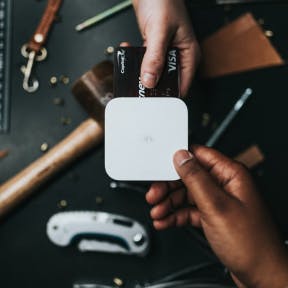 Mobile credit card readers facilitate debit or credit card payments through smartphones or tablets.
4.3
Set up inventory management software.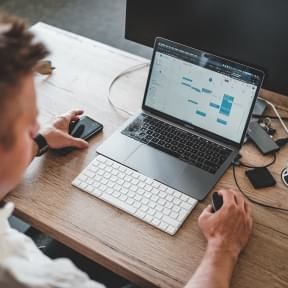 Inventory management software aids in the management and tracking of materials, orders, and deliveries for your bar. If you want to avoid overstocking or under-stocking your liquor, investing in an inventory management tool is essential.
4.4
Get a good payroll software.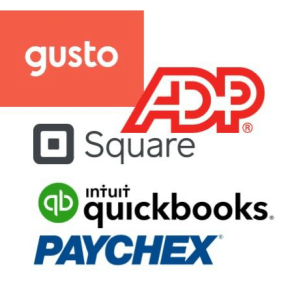 Payroll software simplifies the employee payment process.
5.
Source funding for your bar.
5.1
Get the necessary startup capital to open your bar.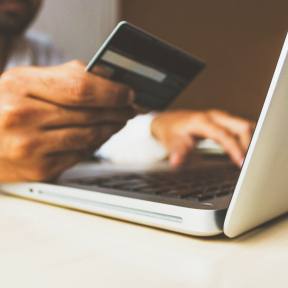 There are plenty of funding options available for aspiring bar owners, including SBA loans, banking loans, credit card financing, etc. You will need to be aware of maximum loan amounts, credit ratings, collateral, and interest rates.
Typical startup costs for a bar include a security deposit, equipment, and preparations at about $110,000; a liquor license and other permits at around $5,000; and inventory at around $6,000. This adds up to a total initial startup investment of approximately $121,000.
5.2
Look into operational financing.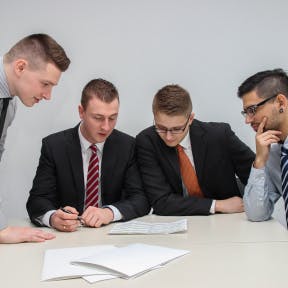 There are two types of operational financing that you can use to open your bar and get started on making a profit.
Invoice financing is a process whereby unpaid invoices can be leveraged to secure business credit. Instead of waiting for the invoices to be paid, businesses can use their unpaid invoices to obtain funding.
Working capital loans are cash injections designed to help businesses experiencing short-term cash flow problems. These type of loans support a business's operational expenses during difficult periods.
Monthly expenses for a bar can get up to $26,000, with staff salaries totaling about $13,000, rent and utilities coming up to around $7,000, and inventory replenishment costing about $6,000 a month.
6.
Choose the right location.
Ultimately, your budget will have the most say over the location of your bar. Determine how much you are able to spend on monthly rent and choose a location that offers potential.
6.2
Think about your ideal customer demographics.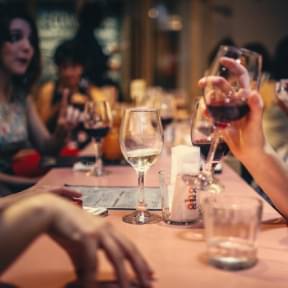 Once you know your brand and the type of customer you are selling to, it follows that you would choose a location frequented by your target market.
6.3
Research your competition.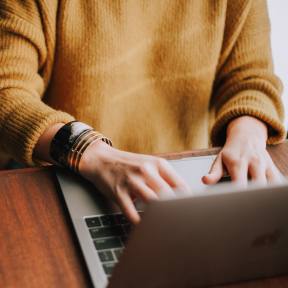 Find out how many bars operate in your area. Too much competition can benefit the customer with competitive pricing, but competition can also be a good thing. A neighborhood with a strong service economy or presence of bars creates a pedestrian culture. You can also take advantage of your competitors bringing customers into the neighborhood.
6.4
Plan for optimum visibility for your bar.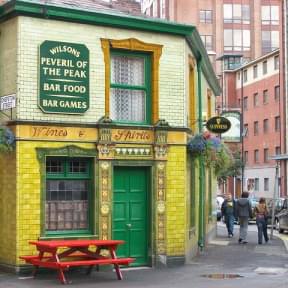 Some bars struggle with inactivity because their bar is not ideally located, while others prosper in the most unwelcoming areas because they offer a great experience.
While your location and level of service can greatly impact your bar, the general rule is to offer both. Bear in mind that visibility is positively correlated with rent, so areas that are easily accessible with a steady flow of pedestrians are likely to cost more.
6.5
Look into the foot traffic of the location.
Opening your bar in an area with a strong pedestrian culture can do wonders for your business. An area frequented by people on foot will make a chance visit to your bar more likely.
6.6
Plan for parking availability.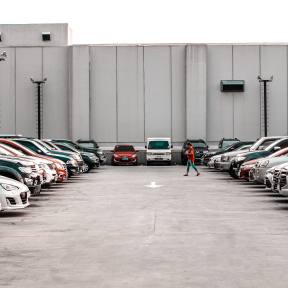 Uber might have made getting around an easier task, but for patrons who prefer their own transport, parking is essential. If they have to walk far from a parking spot to your bar, they might just consider someplace else.
6.7
Research neighborhood crime statistics.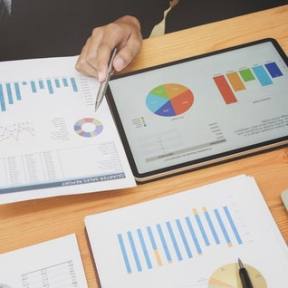 If your neighborhood has a reputation for criminal activity, it may deter customers from coming to your bar. Check local crime statistics before setting up shop.
7.
Find the right supplier.
7.1
Ask the right questions when researching potential suppliers.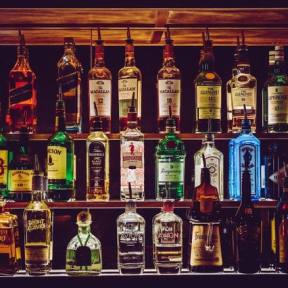 When looking for the right supplier, there are some important questions you need to ask. You need to know what brands they sell, whether they have specials or discounts, a minimum or maximum purchasing threshold, how often they make deliveries, and how much notice they need.
7.2
Find a supplier in your area.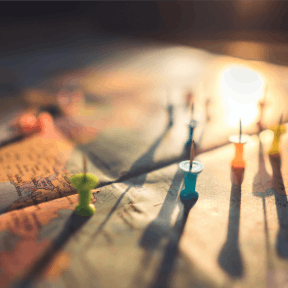 Check out the Beverage Trade Network for information on where to find suppliers in your area.
It can be very helpful to have a supplier who can give you extra insights into the market, like which brands are trending right now.
7.3
Keep in mind the type of bar you are opening.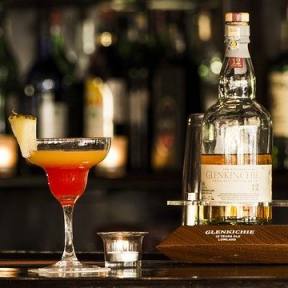 The type of bar you plan to open will influence the kind of supplier you need. If you're a specialty bar, you'll want to decide which brands of that particular alcohol you want to stock. If you serve a variety of drinks, you'll have to pair up with a supplier with a wide selection of choices.
7.4
Find a supplier who offers a range of alcohol qualities.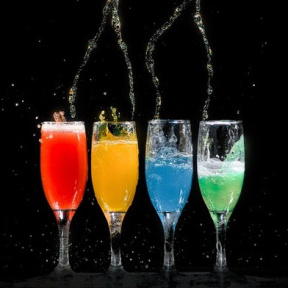 Each type of alcohol typically comes in five categories of quality: well, call, premium, super premium, and top shelf, each with corresponding price categories. While it is not necessary to have all five categories, you should offer a broad range of choices. This gives customers different pricing options.
You will need to manage your own inventory to determine what you need from your supplier. Managing your inventory involves using your existing sales data to determine how much alcohol you sell per night, then forecasting what you would need to order in the coming days or weeks.
Your first week without any sales data will serve as an experimental stage and it might be that you over or under-stock during this week, but that should provide you with the necessary data to make more accurate forecasting in the future.
8.1
Plan the layout of your bar.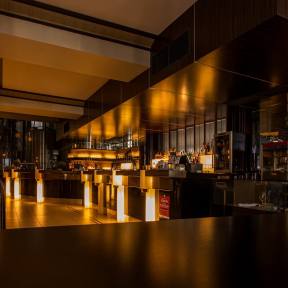 You will want to ensure that there will be a good flow around your bar counter as well as space for tables and movement between tables. Also, think about whether you want to add bar games (pool, darts, etc.), a dance floor and/or a stage for live music and deejays, and where your bathrooms will be located.
8.2
Create a list of the essential equipment for your bar.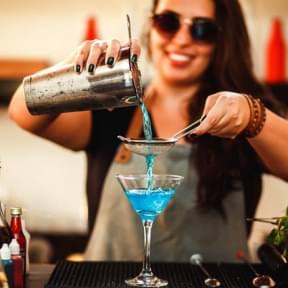 The aim here is to find the right balance of quality and affordability. When purchasing these items, keep in mind that some of them will take up plenty of space, come with maintenance costs and safety risks, require cleaning and repairs, and will need to remain consistent with your design aesthetic. It is important that you plan and budget well for them.
9.1
Create a list of the staff you need for your bar.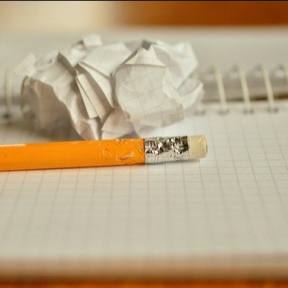 In the beginning, you may decide to keep the number of staff limited while you build your client base and your profit margin. You may also find that you won't need certain positions, depending on the type of bar you want to open.
Some common bar staff includes a bartender, barista, bar manager, barback, cocktail waitresses and waiters, brewmaster, servers, kitchen manager, chef or cook, and food runners.
9.2
Advertise your job openings.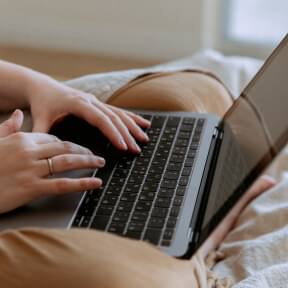 You can use a job posting site to advertise positions and find the talent you need.
Finding the right staff is more than filling a skills gap. You need to ensure that all employees present themselves well and are in keeping with the image and atmosphere your bar wants to project.
10.1
Host an opening night.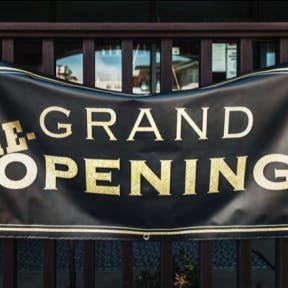 Your opening night should accomplish two things: it should run seamlessly, and it should make an impression on its attendees. Many bars host both a soft and grand opening, as a soft opening can serve as a test run for your bar and give you an opportunity to iron out any flaws in your operations. You will also be able to get some feedback before you officially open your doors.
Hold a soft opening first with a "demo menu" of limited eating options to ease the stress on your staff. You could open for a short time only during the day, invite neighboring homes and businesses to get to know your local area and competition, or host a "friends and family" evening where you're with people you feel comfortable with to get honest feedback.
Hold a grand opening night and consider inviting some top social media influencers.
10.2
Hold daily specials.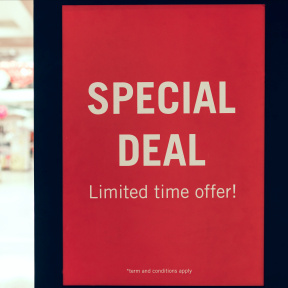 When you've been open for a while, you'll have a better understanding of which nights are your popular nights and which nights are in need of a boost. Target these low turnout periods with promotions and discounts to draw in more people.
Get creative with your promotions. You could make every day of the week a themed drink special. For example, Mondays could be 15% off all wines. This gives your customers a reason to buy a particular drink on any given night.
Have drink and food combination specials, where you pair a drink with a suitable eating option.
Set half-price specials with a time limit to draw in crowds at times of the day with a low customer turnout, or start a happy hour.
When running these events, be sure to plan well for them. A good goal to aim for is a profit that's at least three times what the promotion costs you. Schedule your promotion a few weeks in advance, and don't set an end date in the event that you start losing money or want to keep it running longer.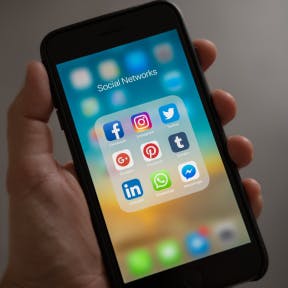 Social media marketing demands a level of creativity and research on the part of the marketer in order to achieve results. No one platform or strategy will guarantee success, as you will need to know more about who your audience is online and how they use social media.
Create Facebook, Instagram, and Twitter pages with a design aesthetic that matches that of your bar. Be sure to include high-quality pictures on your page. Use these platforms to advertise specials, run promotions, and get customer reviews and feedback for your bar.
Invite social media influencers to your bar to build a buzz online and offer them free drinks. Additionally, run a social media promotion by asking people to follow your account and tag your bar when they take a picture. Offer them a special discount on any drink as an incentive.
Create your very own hashtag and encourage customers to use the hashtag when posting. This is a great way for potential customers to find out what your bar is about and the type of people who go there.
One way of better managing your marketing efforts is to invest in a marketing tool for your bar. These apps can be used to create campaigns, gather customer information, and manage all your communication channels.
10.4
Remember to use search engine marketing.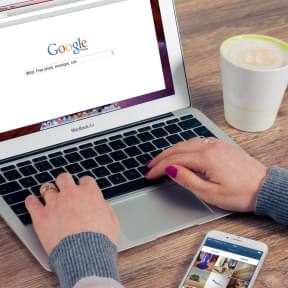 When customers in your area search Google for a sports bar, they are likely to use search terms such as "Sports bar near me." You'll want your bar to be at or near the top of the search results, making yourself attractive to potential customers. Search engine marketing (SEM) helps you rank in Google search results, making you visible to more potential customers.
SEM is a highly technical field, so you may benefit from using a marketing agency if you're short on the skill set.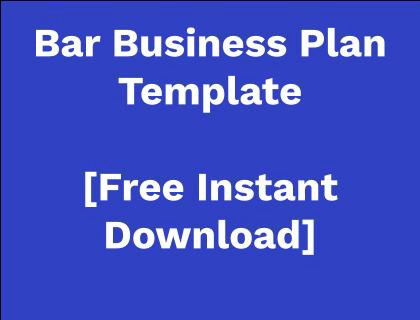 Bar Business Plan — Free Template
Download our business plan template in MS Word format to start planning your bar business today.
Download Now
Tips and Tricks from Successful Bar Owners:
| Source | Quote |
| --- | --- |
| | "One of the keys involved in having a successful bar is being organized. You're not really going to be participating in the fun that guests are having so much as facilitating the fun." |
| | "There is so much that constantly needs to be done to present a pretty face to the public. I don't begrudge these necessary things because I get to work in a great business, but if we're being honest no one likes paying bills or waking up to find their beer cooler broken." |
| | "No matter what job we do, front of house or back of house or sales, we will at some point come into contact with our customers and it has to be a great interaction for them each and every time." |
FAQs:
Is it profitable to own a bar?
The average initial cost for starting a bar is $121,000 and the industry average for profit margins is 80%. Earnings also depend on other factors, such as the size and location of the bar.
How much does it cost to open a bar?
The average initial cost for starting a bar is $121,000 and the average monthly expenses needed to run a bar is $26,000. The size of the bar and its location will greatly determine your costs.
What licenses do you need to open a bar?
To open a bar you will need business, liquor, and food service licenses.
How do you become a bar owner?
You can become a bar owner without any educational certification. However, is it is helpful to have entry-level experience in food and beverage service, as well as some experience in a management position. A bar owner requires leadership, organizational, and problem-solving skills to manage the daily affairs of a bar.
How much do bar owners make a year?
The average annual salary for bar owners in the U.S. is $71,550. Of course, your profitability will largely depend on how popular you are as a bar. The location and market will influence these figures.
How do you price drinks at a bar?
Establish your pour cost — the cost it takes to make a drink — divided by the price that you sell it for. It should be 20–25%.
Calculate your cost per ounce by dividing the cost of the bottle by the number of ounces that it holds.
Cost per ounce x pour size. This will give you your cost per drink.
Cost per drink x 5 (to cover other variables) and round the price to the nearest quarter.
What is the average profit margin for a bar?
Your profit margin is your total profits as a percentage of total revenue. The industry average for profit margins is 80%. As a rule, you should aim for no less than 80%. Calculate your bar's profit margin by dividing your net income (profit) by total revenue.
How do I run a successful bar?
The success of a bar can depend on a variety of factors such as the location, your understanding of the target market, the look and feel of your bar, and promotional efforts. Your menu, pricing, and service quality will also be key determinants.
Why do bars fail?
Often the failure of a bar is due to the owner not fully understanding what is needed to successfully run a bar, or because the owner does not possess the necessary experience or help.
What education is needed to become a bar owner?
No educational certification is necessary to open a bar, but it is helpful to have entry-level experience in food and beverage service, as well as some experience in a management position. A bar owner requires leadership, organizational, and problem-solving skills to manage the daily affairs of a bar.
Do bars legally have to serve food?
In addition to not over-serving alcohol to customers, some bars are legally required to serve food with their alcohol. The laws are dependant on the state you are operating in, and should not be taken as a general rule for starting a bar. Refer to your state laws and regulatory bodies to find out if this impacts you in any way.
Can you own a bar if you're under 21?
The legal age for owning property or signing a binding contract in the U.S. is 18. The legal drinking age is 21. Unless you have people in partnership with you to sign contracts and purchase alcohol (and meet these age requirements), it would be impossible for you to start a bar. Additionally, you would have a hard time getting a business loan as a teenager.
What are the first steps to opening a bar?
Decide what type of bar you would like to open.
Create a business plan.
Form your bar company.
Invest in the right technology.
Source your funding.
Choose the right location.
Set up your bar.
Hire the right staff.
Promote your bar.
Find the right supplier.
What are some alternative funding options for opening bars?
Minority business loans.
Fast business loans.
Small business startup loans.
Bad credit business loans.
Small business loans for veterans.
Small business loans for women.
What are the factors for choosing a bar location?
Costs.
Demographics.
Competition.
Visibility.
Foot traffic.
Parking availability.
Crime statistics.
What equipment do I need to run a bar?
Barstools.
Ice bins.
Ice scoops.
Liquor well.
Blenders.
Soda gun.
Cocktail shakers.
Glasses.
Speed bottles.
Pour tops.
Garnish bins.
Glass racks.
Corkscrews.
Bottle openers.
Paring knives.
Cutting boards.
Glass mats.
Cleaning equipment.
Television screens.
Music system.
Refrigeration systems.
What are local SEM essentials for bars?
Register for Google My Business.
Start a Yelp profile.
Create a Facebook account.
Take images of your bar.
Upload images and descriptions to all your accounts.
Encourage customers to rate you.
Research pay-per-click advertising.
How can beverage costs be reduced?
Use par settings for accurate inventory management.
Price your drinks accurately.
Have rigid pour policies to minimize spillage.
Keep track of spillage and complimentary drinks.
Don't overstock or under-stock your shelves.
Install security cameras at your bar counter to minimize product loss.
Lock up your liquor supply and give only trusted employees access.
How far does a bar have to be from a church?
Depending on which state you're in, bars or liquor stores are typically not allowed to be within a certain number of feet from churches. Most states have rules about how far a bar has to be from schools as well. Check your local regulations to see how this will apply to you.
How do I write a bar business plan?
Summarize your business proposition.
Define your company structure.
Offer an extensive market analysis.
Detail your business offerings.
Describe your management plan and ownership structure.
Explain your marketing and advertising strategy.
Outline your financial projections.
Where can I find an "opening a bar" business plan?
You can use our step-by-step guide, which includes a free downloadable business plan template and checklist, when opening a bar.
What is the best bar to open for business?
There are five distinct categories of bars: sports bars, neighborhood bars, beer bars or tap houses, brewpubs or breweries, and specialty bars. The type of bar you open will depend on your preference as well as your market research.
Where can I find a sports bar business plan?
Our business plan template for opening a bar will work well for any type of bar, including a sports bar.