Boating Business Name Ideas:
| Rank | Business Name | Description |
| --- | --- | --- |
| 1. | Even Sail | Hints at safety and tranquility. Accommodates everyone, including the most sea-adverse. |
| 2. | Mirage Yachting | Sounds elegant. Evokes visual imagery which serves as a mnemonic devise. |
| 3. | Serendepisea | A play on the word "serendipity." Suggestive of fun and adventure. |
| 4. | Sunset Expedition | Alludes to exploration and discovery. Perfect for operators that offer sunset cruises. |
| 5. | Sail Hangout | Seems relaxed and inviting. The perfect place to host social gatherings. |
| 6. | Reign Boat | Sounds regal, but also sounds like "rain." For businesses who offer seasonal and non-seasonal tours. |
| 7. | Saileon | A unique, memorable name that's suitable for a forward-thinking boating company. |
| 8. | Boat Upstream | For a boating business that's out of the ordinary. Evokes visual imagery, making the name memorable. |
| 9. | Inland Sail | For those who offer a range of inland boating experiences, ranging from short to multi-day trips. |
| 10. | Sail Vibe | Sounds young, trendy, and energetic. Great for a dynamic boating business. |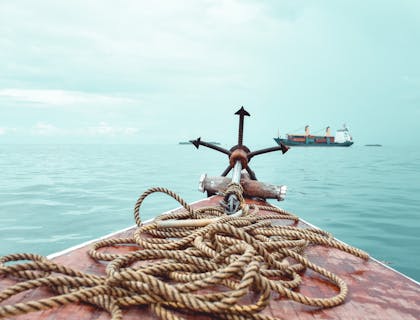 More Boating Business Name Ideas:
Unique Boating Business Names:
The Boat Brothers.
Boatify.
Sea Wolf.
Cool Cruising.
Cruise & Peruse.
Memorable Boat Company Names:
Sail Scale.
Sunset Generation.
Cruise Tank.
Sail Prix.
The Cruise Crew.
Funny Boating Business Names:
Boatalicious.
Oh Ship!
Fish & Ships.
The Sails Person.
SheSails.
FAQs:
How do I choose a name for my boating business?
Search Google, your Secretary of State's office (or similar), and the United States Patent and Trademark (USPTO) database to confirm that each name is unique.
Check Google Ads Keyword Planner to see whether the ideas include high-traffic keywords.
Test your shortlisted options on prospective clients.
Choose the name that best reflects your business.
What are some popular boating business names ?
Kevo's Beach Bus.
Smokes and Roses.
Virgin Island Sailing.
Blue Ocean Adventure Tours.
New York Media Boat.
Bluewater Adventure.
Redline Rafting Co.
Boston Duck Tours.